Event Fencing

Woodsmith Fence Corp provides event fencing services for a variety of organizations and companies. We have 3 main offices to contact. Depending the proximity of your location, it is best to contact the nearest office to you.
We have served a variety of clients with a variety of needs for their event fencing. Whether that be crowd guidance, crowd control, up-scale fencing for prestigious events, heavy-duty fencing for sporting events, or something in between. Our lineup of products give you options for the best fence that suits your event.
Different Products For Different Events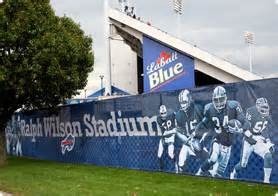 Much like many events, our fences are designed to be set up temporarily and then removed with simplicity. Our team of professionals are fast at installation to help move your event on as planned. The ease of installation does not take away from the effectiveness and the durability of our event fencing. Again, we have a lineup of event fences for all kinds of occasions. So, if you just need some light fencing to help funnel crowds or keep order for pedestrians, we have the perfect fencing for that as well.
Why Choose Woodsmith Fence?
Besides the products we offer, we are proud of the way we treat our customers. In fact, customer services is one of the driving cores of our business. We also operate based on integrity, growth, loyalty, and trust. We value our customer service and prove it by focusing on your experience rather than bottom line profit. This helps us form meaningful business relationships for the benefit of everyone involved. In additiong to our customer service, our high performance speaks volumes. We have expanded our services to several regions, proving our resourcefulness and dependability.
Contact Us
Ultimately, we can't make the right suggestion until we learn more about the event you are hosting. Our team looks forward to hearing about your event. We will provide you with the fencing solution you need for a successful event.
---
Proudly serving:
Allentown, PA
Bethlehem, PA
Cheektowaga, NY
Columbus, OH
Depew, NY
Erie, PA
Hamburg,NY
Mount Vernon, NY
New Rochelle, NY
Niagara Falls, NY
Philadelphia, PA
Schenectady, NY
Scranton, PA
Toledo, OH
Utica, NY
Yonkers, NY
& More