SecurE Your Event with Temporary Fencing
Are you hosting a concert or planning a large public event? Rely on Woodsmith Fence for your special event fencing needs. Our experienced team excels at creating safe environments with our crowd-control barricades and event fencing solutions. We provide the barrier between enthusiastic fans and performers while ensuring foot traffic is effectively directed away from sensitive areas. Additionally, our fence panels with windscreen serve as a superior temporary barrier for backstage equipment, preventing unwanted entries and providing private space for entertainers. When hosting events in Western New York and surrounding areas, please make us your first call for reliable crowd control and special events fencing setup.
Catering to a Variety of Events
Concerts / fun runs / festivals / street fairs / charity events / carnival events / sporting events / company picnics / corporate events / promotional events / tournaments golf events / family reunions / group functions / private parties / graduations / birthdays / beer gardens / run/walk races / beach volleyball tournaments / and much more.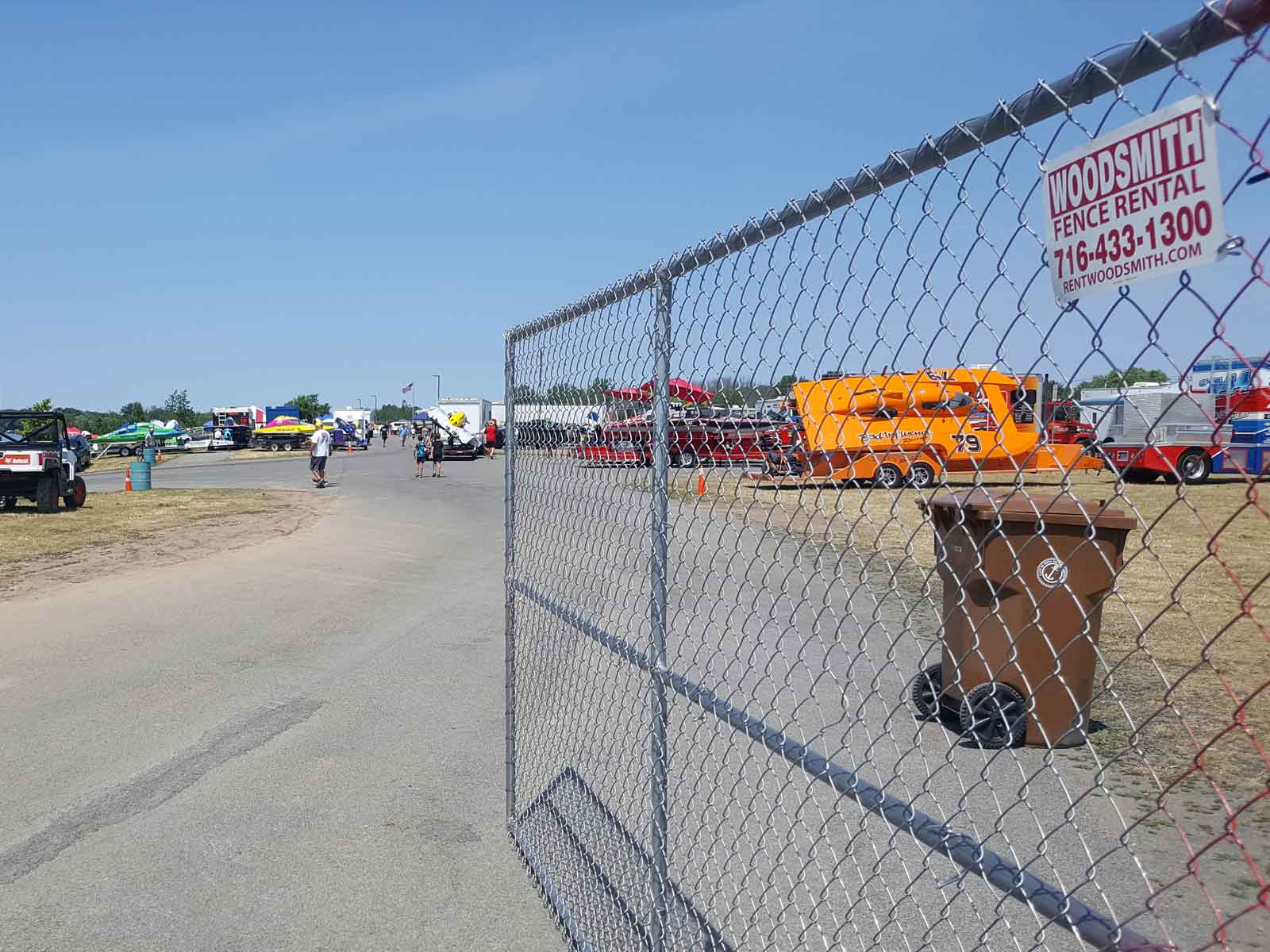 EVENT PANEL FENCING
Regardless of your event's size, count on WoodSmith Fence for reliable temporary event fencing panels.
Height: 6' or 8' available
Length: 12' or 10' available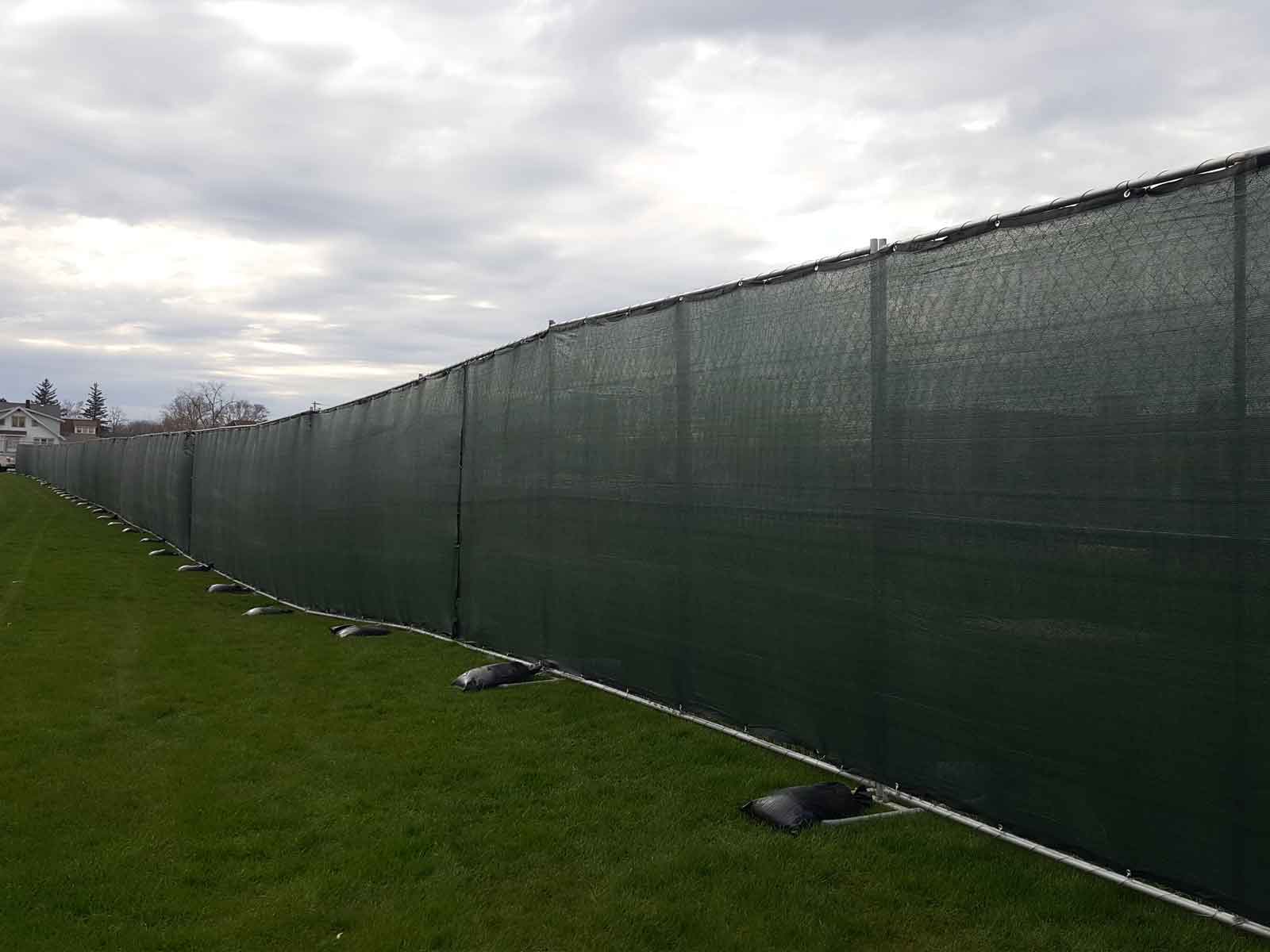 PRIVACY / WINDSCREENS (GREEN & BLACK)
Need privacy or protection from the wind at your event? Our temporary privacy screen solutions shield your event, ensuring utmost confidentiality.
Height: 6' or 8' available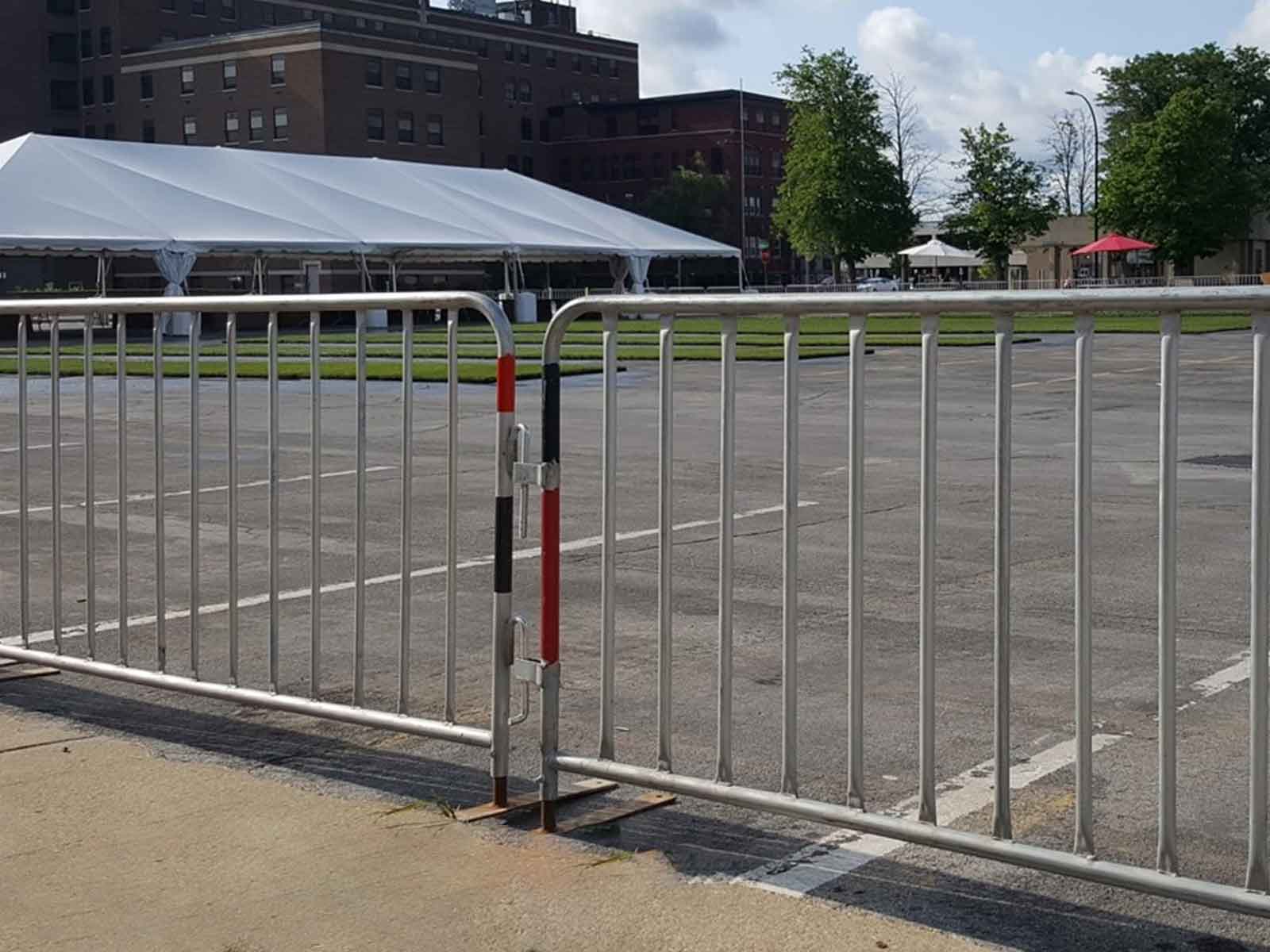 BIKE RACK BARRICADE FENCING
Our heavy-duty, free-standing temporary barricades are steel-welded and have a corrosion-resistant galvanized finish, making them ideal for your barricade rental needs. Each barricade module is 43" tall and 90" long, allowing for easy connection with other modules.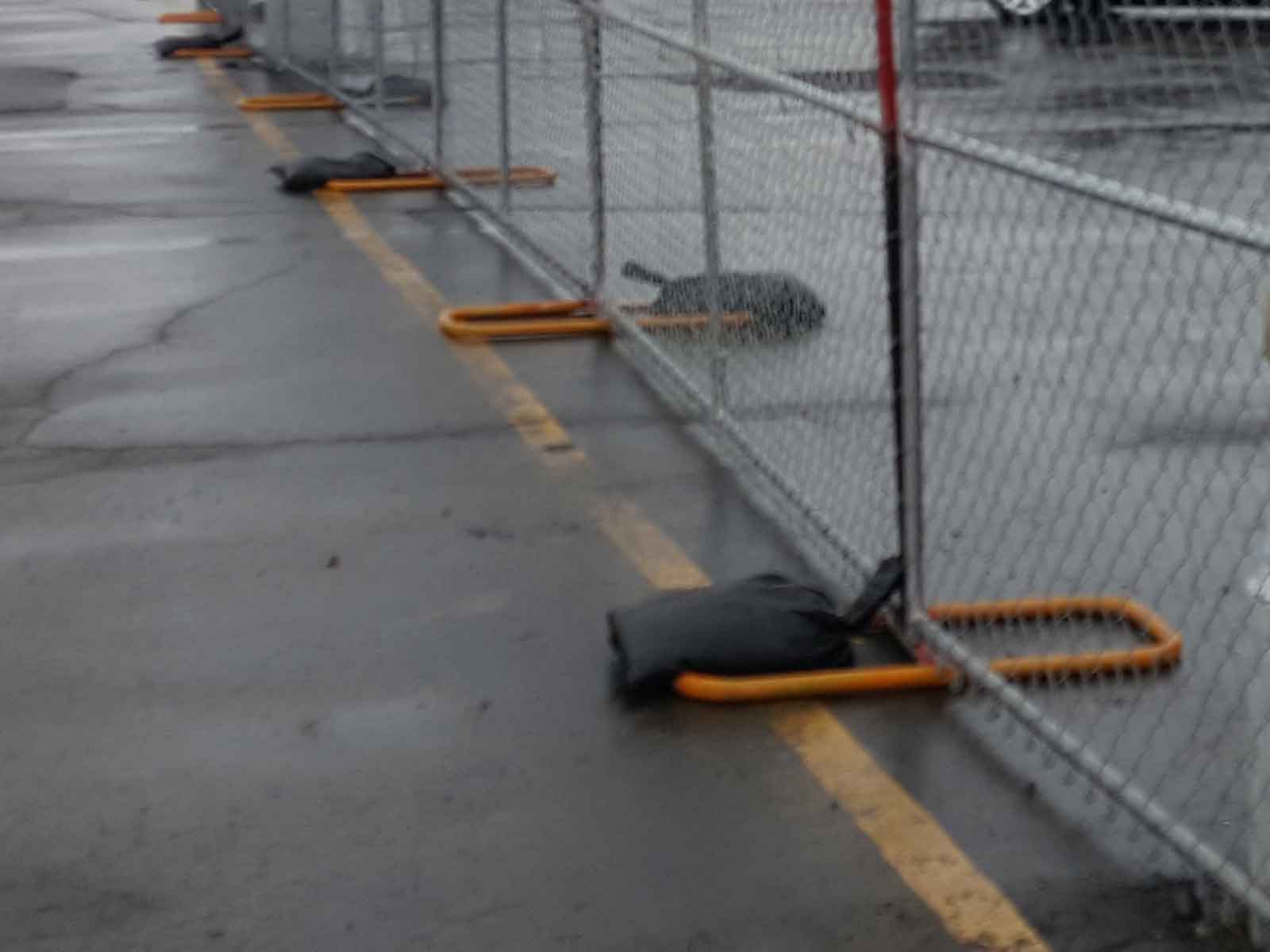 SECURE INSTALLATION (SANDBAGS, POSTS, CLAMPS)
Our sandbags, posts, and clamps offer a reliable solution for enhanced security during installation. Our durable 50lb sandbags provide exceptional stability to your temporary fence panels, making them ideal for areas prone to high winds or with a significant pedestrian presence. This setup is especially effective when used in conjunction with a windscreen.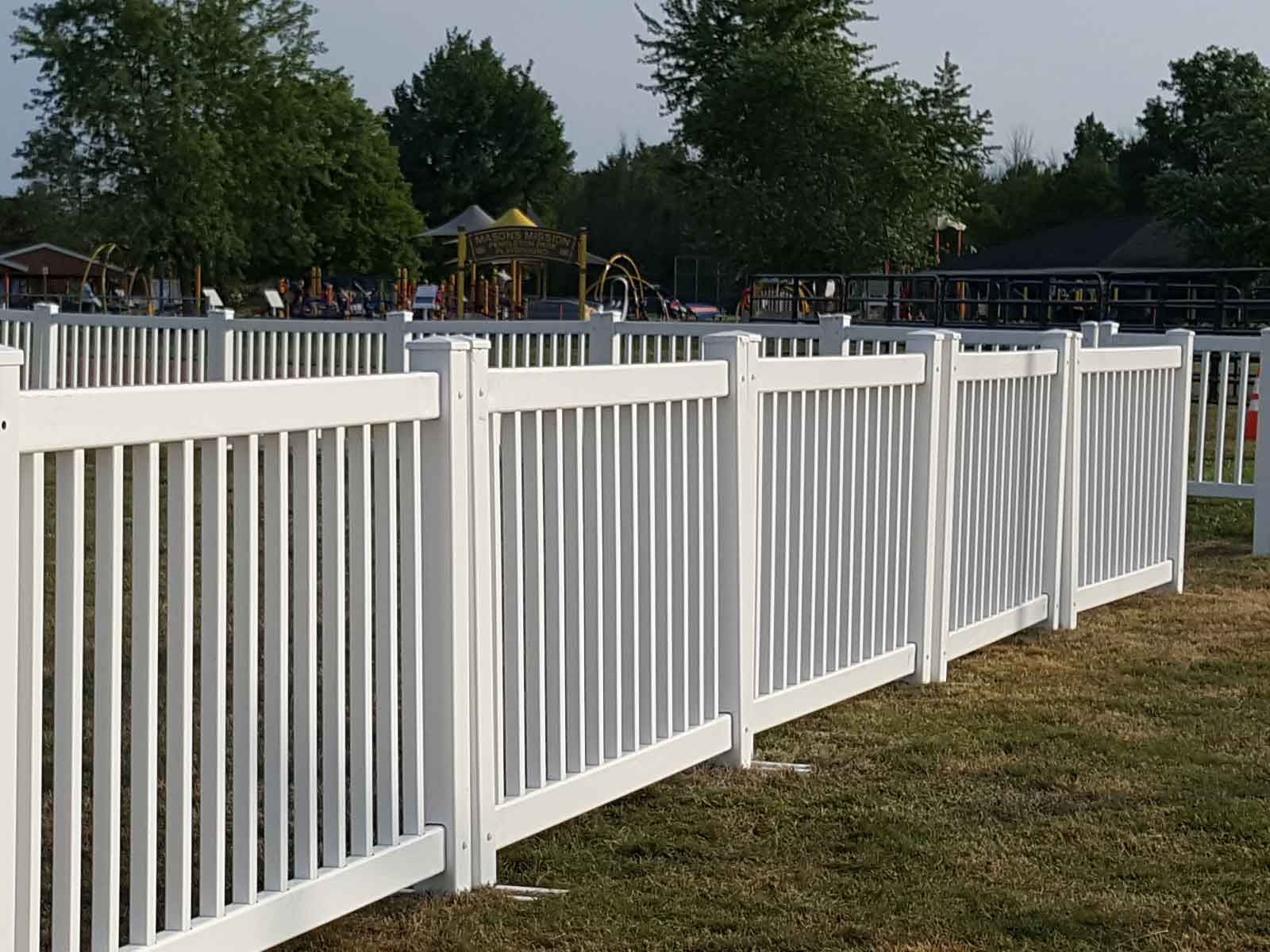 WHITE VINYL PICKET FENCING RENTALS
Our stylish White Vinyl temporary fencing panels offer excellent crowd-control solutions.