Commercial Fencing
High-Security Fencing and Enclosures, Guardrails, Bollards, Gates and Controllers, Dumpster Enclosures, and DOT Bridge Safety
The level of security within a commercial property will be significantly increased by the installation of high-quality commercial fencing. When choosing your fencing, it is always incredibly important for you to choose the correct fencing for your respective property. Woodsmith Fence Corporation will help not only with both supplying & erecting your new security fence but also with making sure that you pick exactly the right fence that your property needs.
We offer an incredible range of types & styles for you to choose your fencing from & we can provide you with in-depth advice on which fencing type would be the best for you. Our commercial and Industrial fencing products and services are quite diverse, with all variations of timber boarding, for general security, acoustics, privacy, decoration and even including agricultural fencing.
This also includes protective barriers, railings, handrails, bollards, height and speed restrictors.
Contact Woodsmith Fence Today for Commercial Fencing
All of our fencing installations are designed to be aesthetically pleasing and comply with all of the relevant Health & Safety Regulations.
So it has become incredibly important for businesses and companies to have security fences put in their place of business. Security fencing is the ideal way to protect your business, and our industrial fencing installation will help to make sure that you and your company are adequately protected.
Industrial Fencing and perimeter fencing can also be used for car parks, or to give business parks a more attractive and welcoming look.
Contact us today or give us a call at 716-433-1300.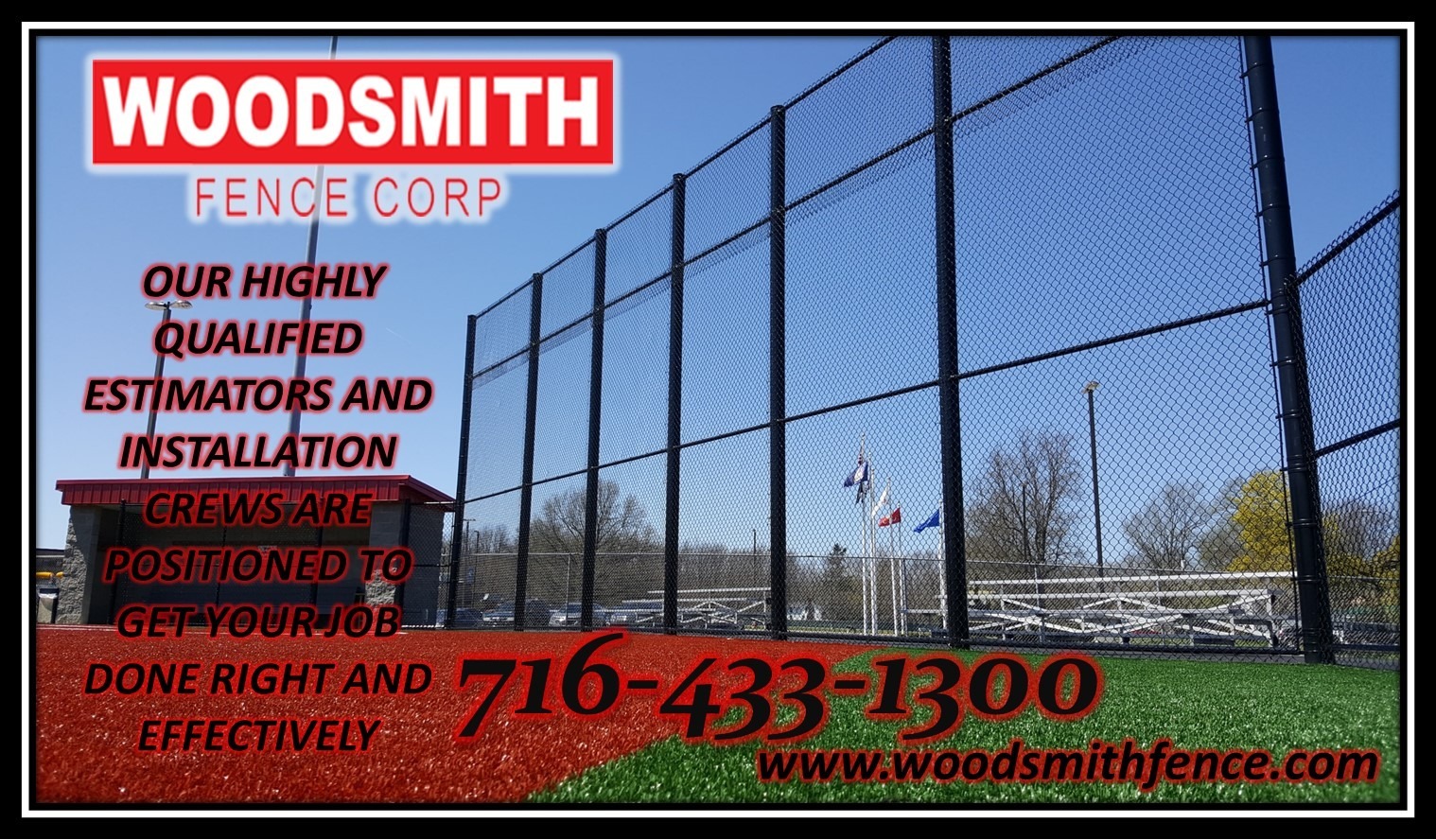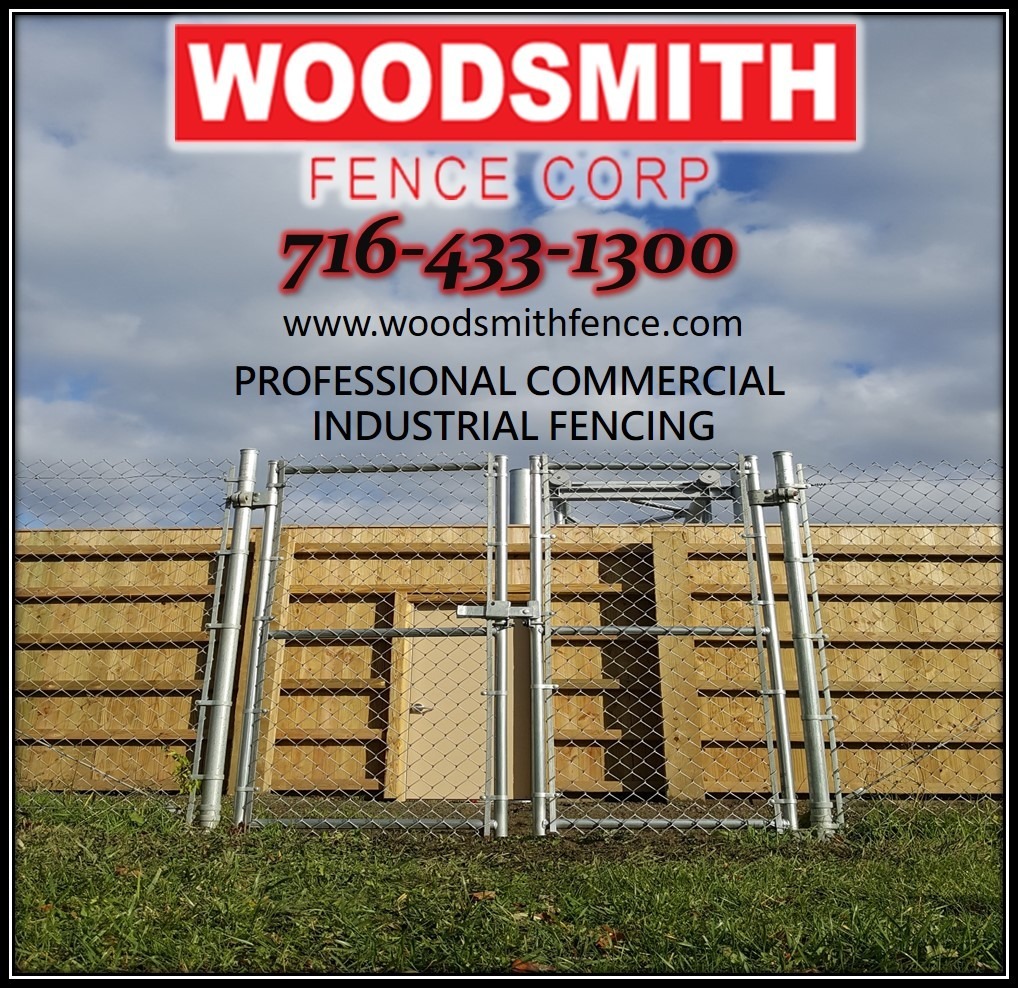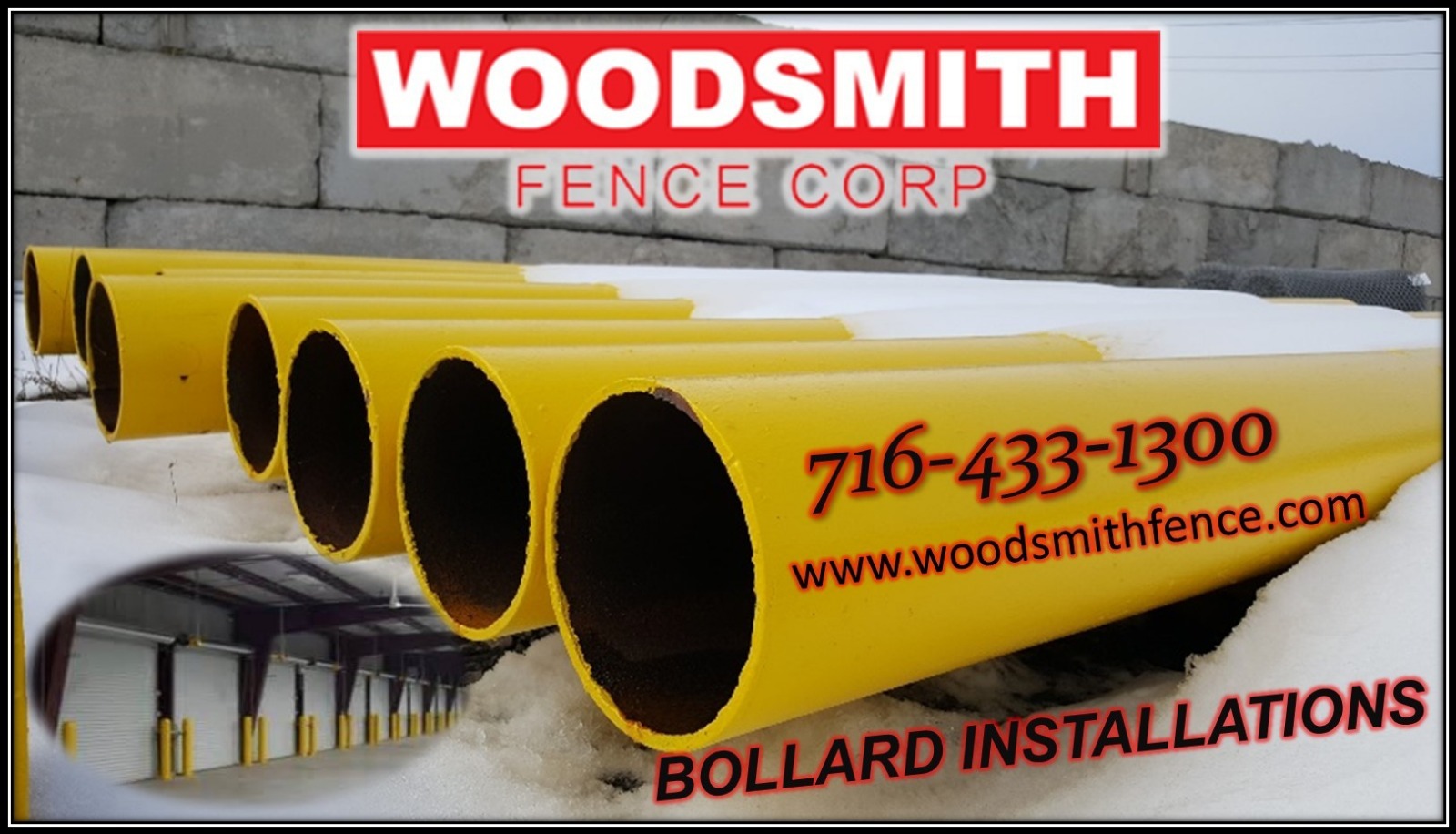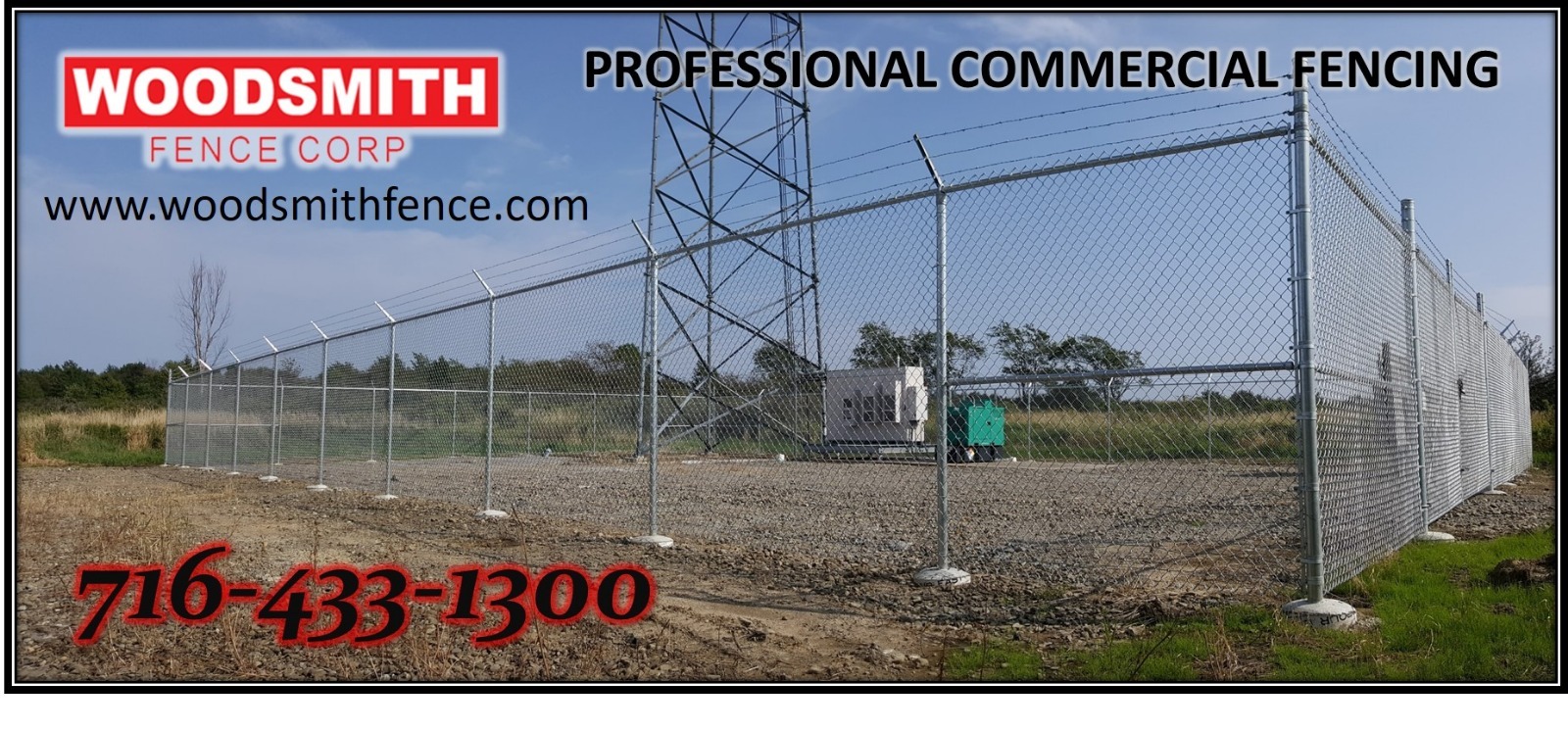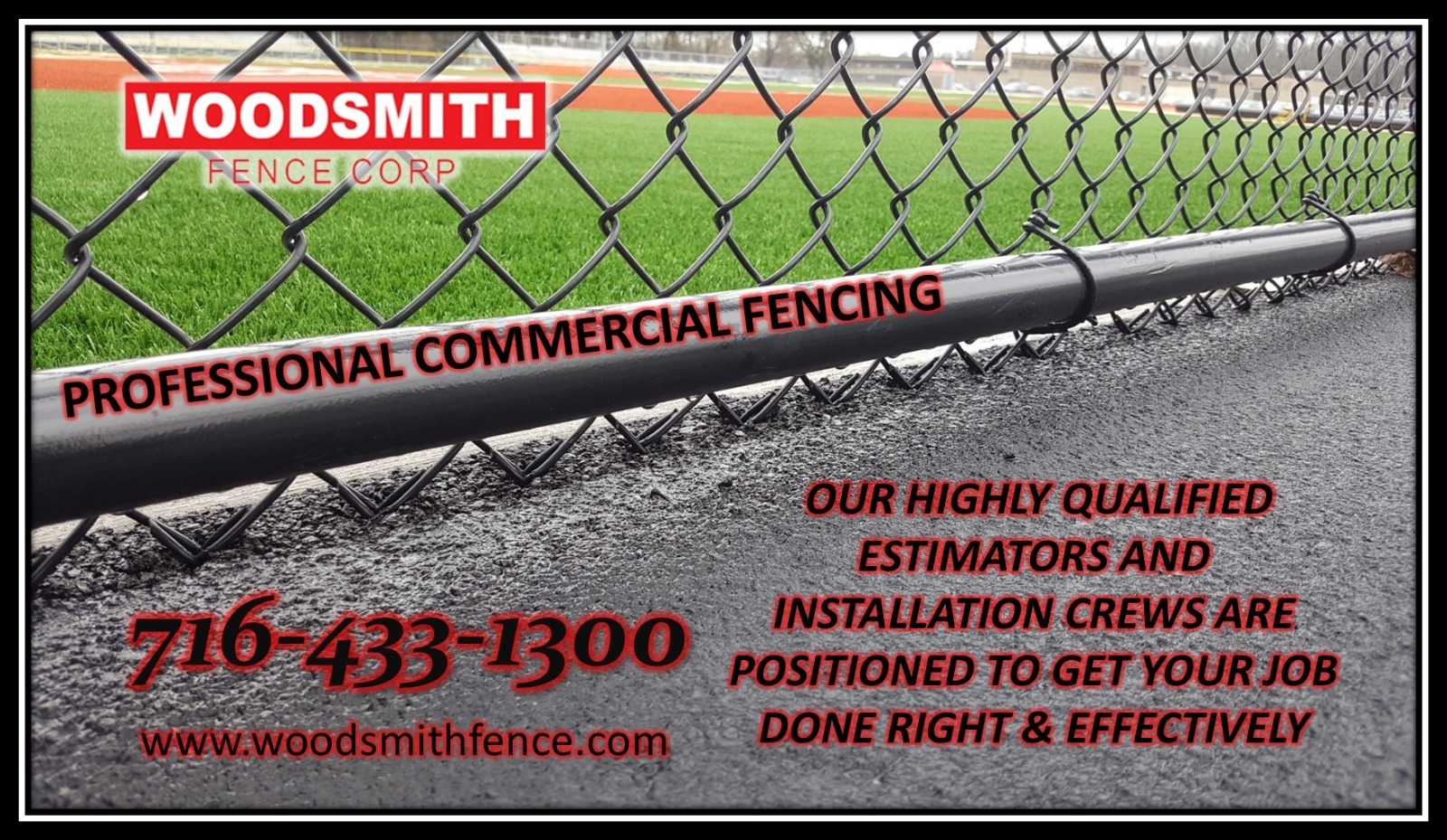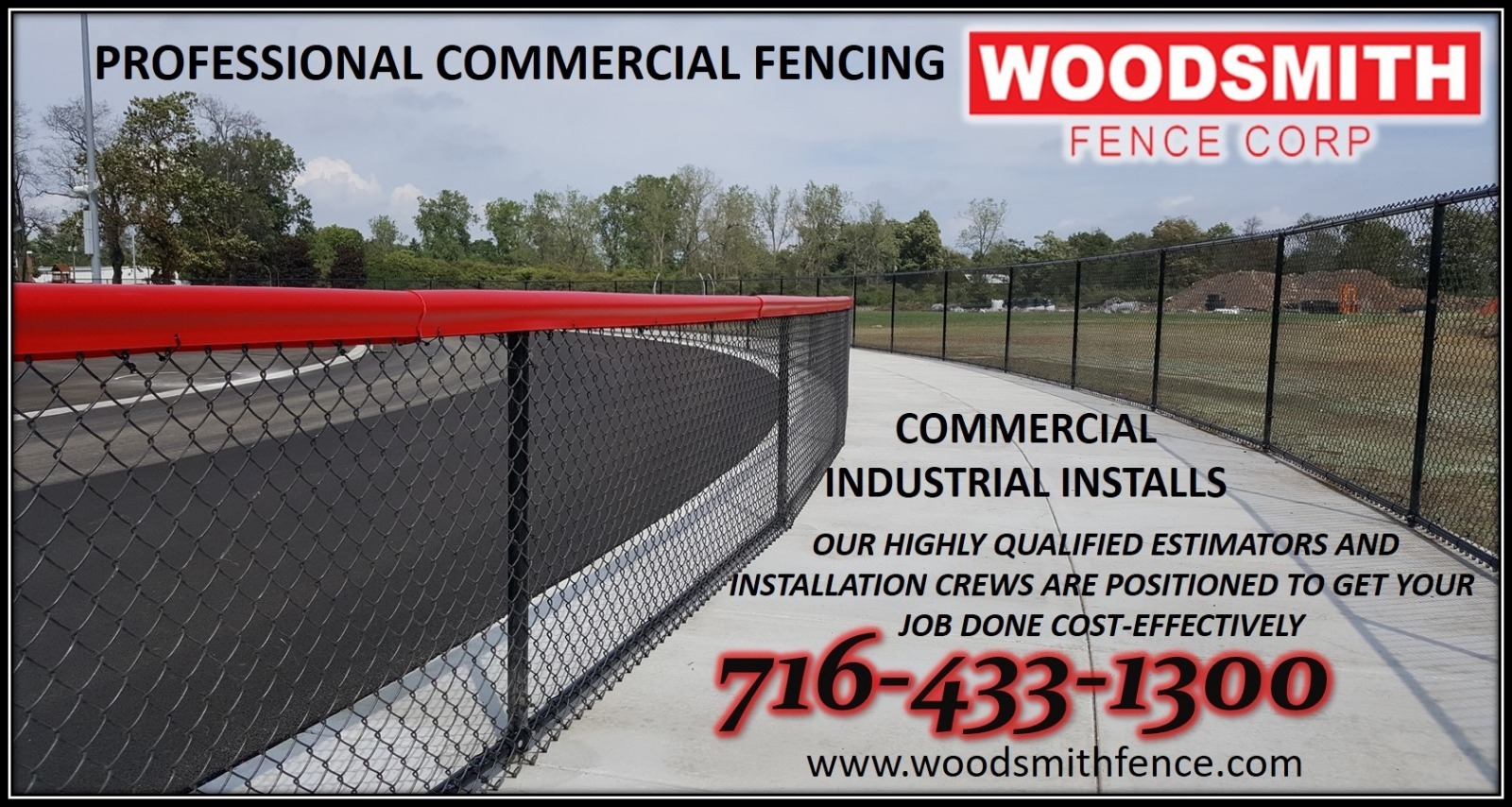 ---
Proudly serving:
Allentown, PA
Albany, NY
Bethlehem, PA
Binghamton, NY
Buffalo, NY
Cheektowaga, NY
Cincinnati, OH
Cleveland, OH
Columbus, OH
Depew, NY
Erie, PA
Hamburg,NY
Mount Vernon, NY
New Rochelle, NY
Niagara Falls, NY
Philadelphia, PA
Pittsburgh, PA
Rochester, NY
Schenectady, NY
Scranton, PA
Syracuse, NY
Tonawanda, NY
Toledo, OH
Utica, NY
Yonkers, NY
& More