Premier Commercial Fence Installation:
Where Function Meets Aesthetics
At Woodsmith Fence Corporation, your needs are our priority. As a leading partner in commercial fence installation, we go beyond just providing services; we ensure your peace of mind. Experience the assurance that stems from choosing an industry leader committed to your satisfaction.
Our legacy in commercial fence installation is built on diverse experiences and industry-leading innovations. We're not just installers; we're creators of bespoke security solutions. Our comprehensive offerings range from gates, bollards, high-security fencing, wood fencing, chain link fencing, and vinyl fencing to temporary fences, pedestrian barricades, and handrails. Rely on us to fortify your business with fencing solutions tailored to your unique needs and security objectives.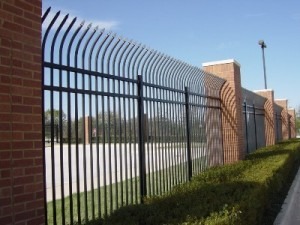 Why Choose Woodsmith Fence for Commercial Fence Installation?
Driven by Core values:
High Performance
Family
Excellence
Customer Intimacy
Trust
Growth
Integrity
Loyalty
Let's Secure Your Business Together!
Don't leave your business unprotected for another day. We're here, ready to kickstart your commercial fence installation or to answer any questions you may have. Reach out to us via phone call or our contact form - prompt responses guaranteed! At Woodsmith Fence Corporation, we're not just providing a service; we're partnering with you to build a safer, more secure future for your business.