TEMPORARY FENCING SERVICES FOR WESTERN NEW YORK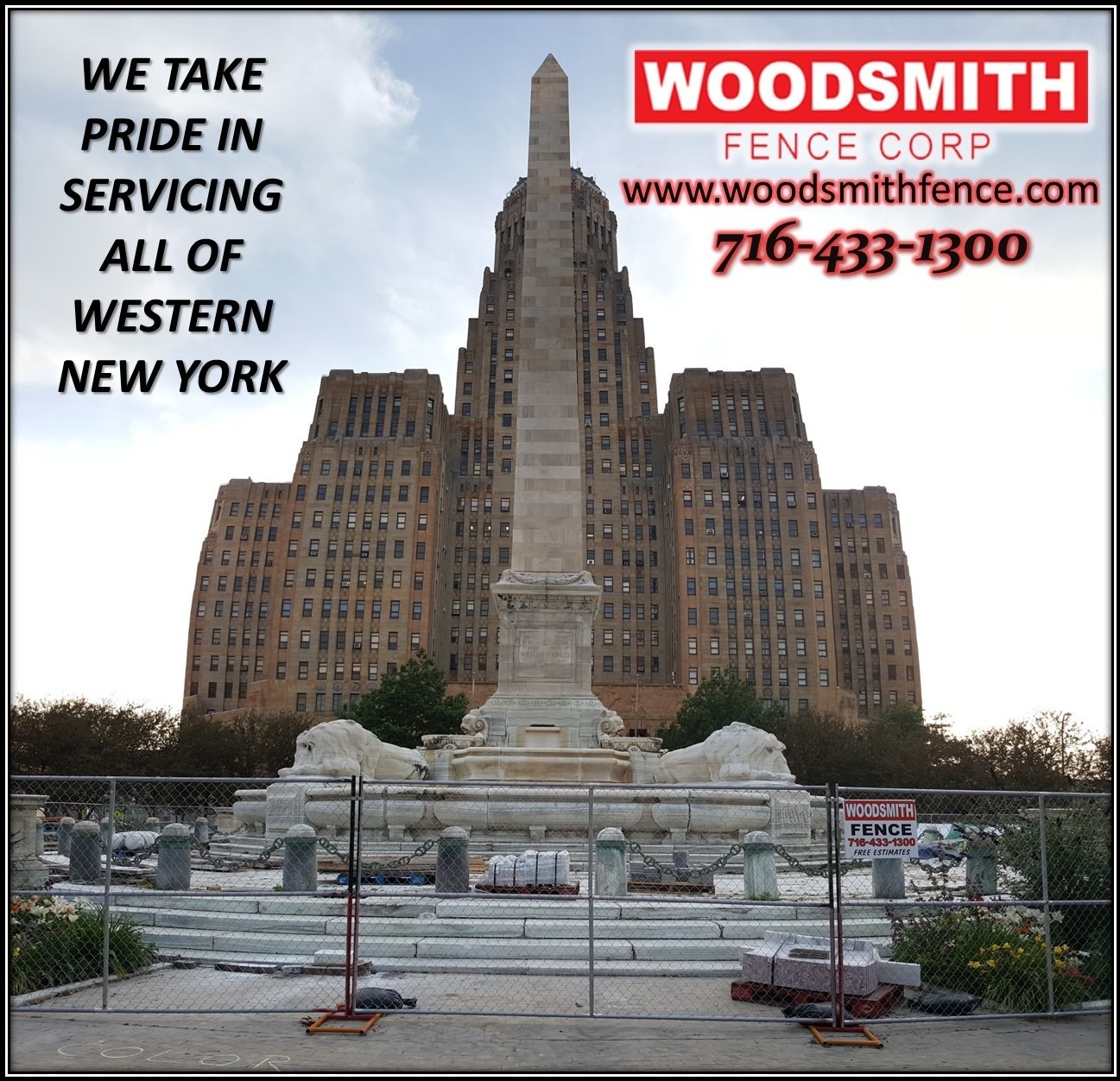 Woodsmith Fence Corporation is your one-stop shop for any of your temporary fencing and pedestrian barrier needs in the Buffalo, NY area. Whether you're at a construction site and need to keep it enclosed or have an upcoming event and need crowd control barriers, we have a solution for you. At Woodsmith Fence, we supply special event portable fencing, barricades, windscreen, chain link fence guards, steel perimeter fencing and stanchions to a variety of organizations, groups, and businesses in Buffalo. We have a wide range of temporary fencing and pedestrian barrier systems that are ideally suited for any type of facility and event.

Portable Fencing Options for Pedestrian Barriers
We also provide attractive and economical portable fencing products that may be used to provide crowd and perimeter control for any type of event or tournament. We have taken our services outside of Buffalo as well, providing our upscale PVC picket fencing to worldwide events including Nascar events, PGA tournaments, and other prestigious events and locations. For general crowd control and area delineation.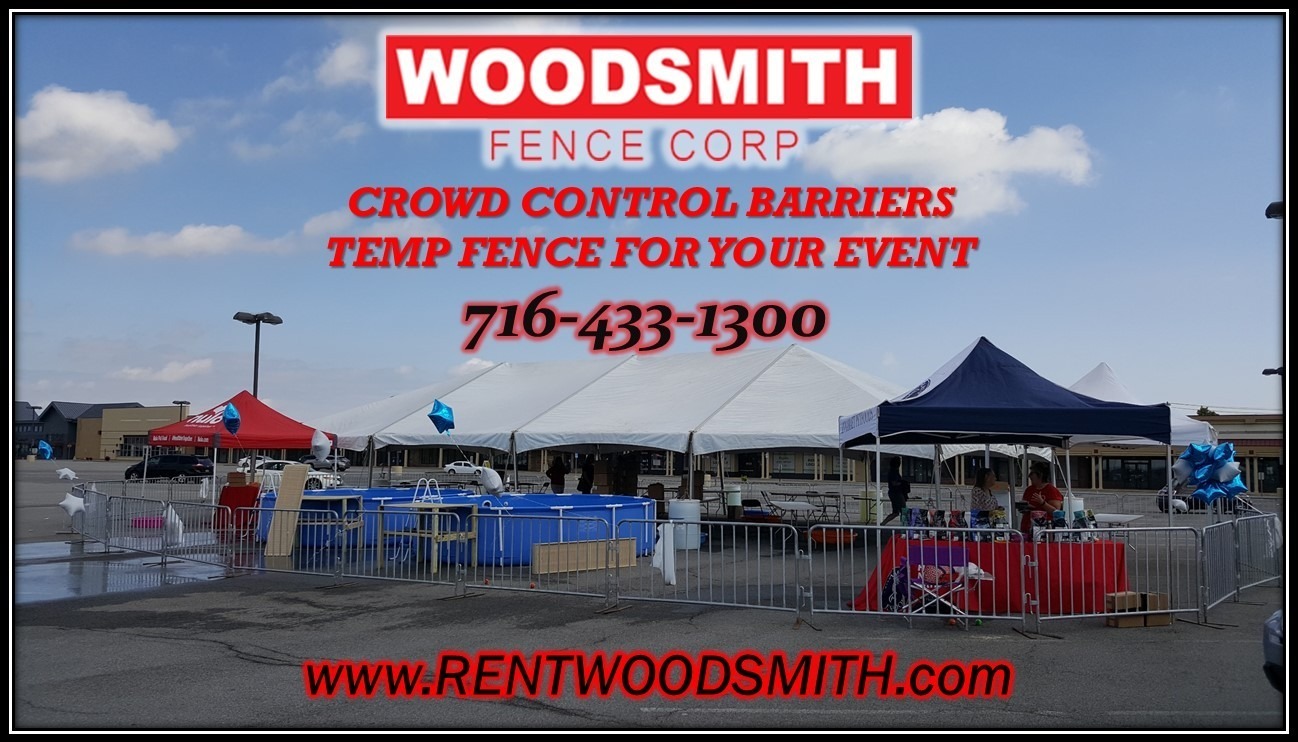 Need heavy-duty security? We supply a complete line of plastic and steel barricades, portable steel gates, and steel perimeter fencing. We even carry a complete line of water filled barricades.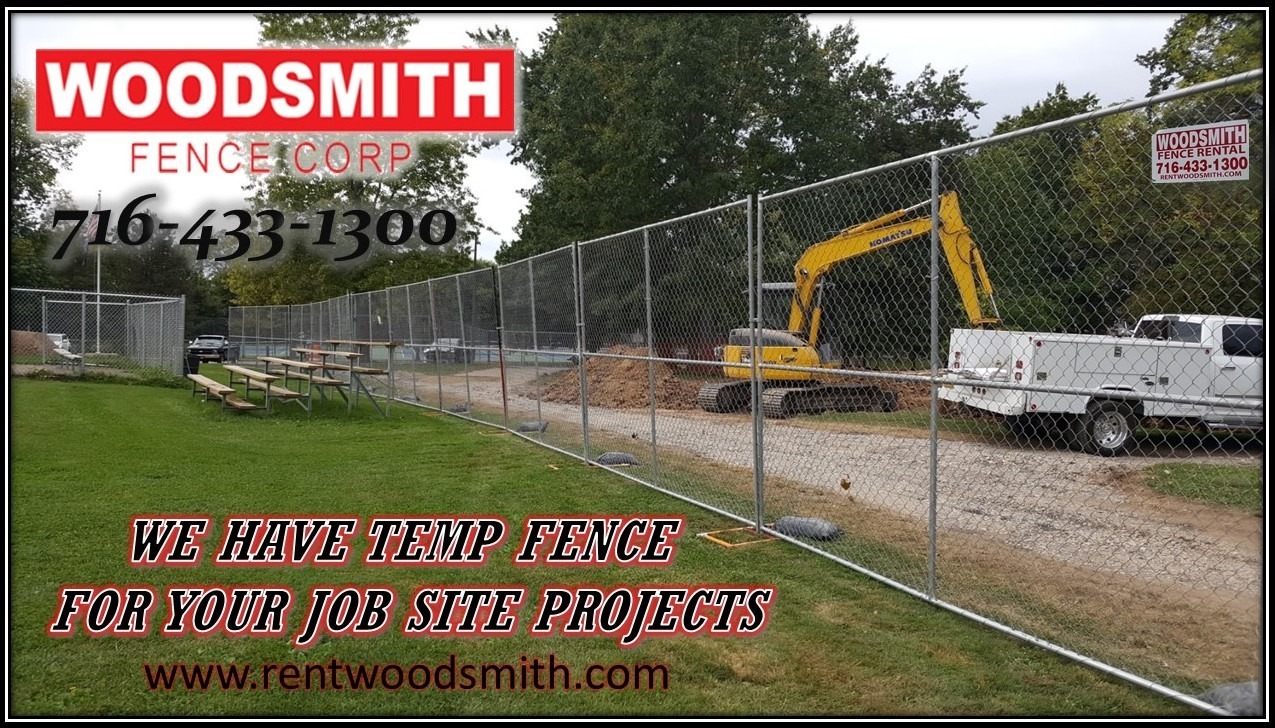 Rent Portable & Temporary Fencing with Woodsmith Fence
If you need portable fencing and barricades, rely on us. Our company is guided by a set of core values that help to put our customers first. This allows us to provide unmatched customer service in the industry. We aim to build lasting relationships with our customers while growing as a business to be able to provide the best products to you. If you have any questions or wish to speak to one of our temporary fencing experts, please contact us at (716) 433-1300 or fill out our contact form.