Temporary Fencing Services of Pittsburgh, PA
Looking to host an outdoor concert at Station Square? Or maybe you are in charge of putting up the roadblocks for the annual Pittsburgh Marathon. Whether you need to control thousands of people at a Steelers game or simply need to form lines for a few hundred people at the annual PAPA pinball tournament, portable fencing from Woodsmith Fence is the ideal solution for your Pittsburgh, PA, event.
Plenty of Options for Fence Rentals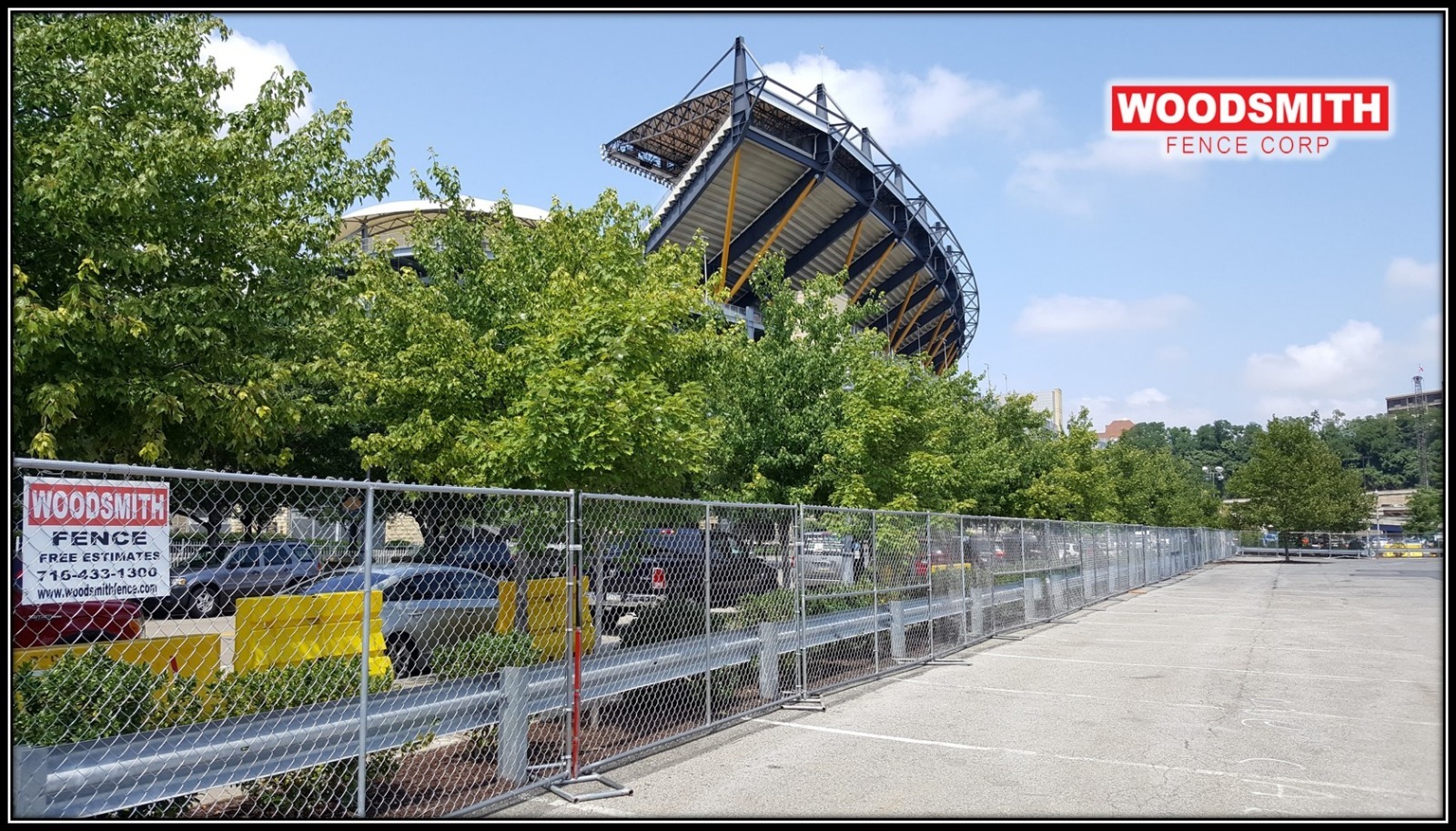 One of the reasons that Woodsmith Fence is a leader in supplying portable and temporary fencing is because we provide a wide variety of options that fit any type of event or project. When you need heavy-duty security, commonly found at major construction sites or at events with important VIPs, you can take advantage of our steel barricades, gates and fences. And if you need security and safety at the same time, consider plastic barricades or our complete line of water-filled barricades.
If your portable fencing needs for your Pittsburgh event require less in the way of security, and more in the way of crowd control, Woodsmith Fence is still the ideal provider of temporary fencing and pedestrian barriers for you. We have windscreens, fences, stanchions, and barricades available in light, easy-to-move aluminum, plastic, or vinyl. Our high-quality PVC picket fencing is perfect for crowd management and has been used at both NASCAR and PGA events.
A Temporary Fencing Company You Can Trust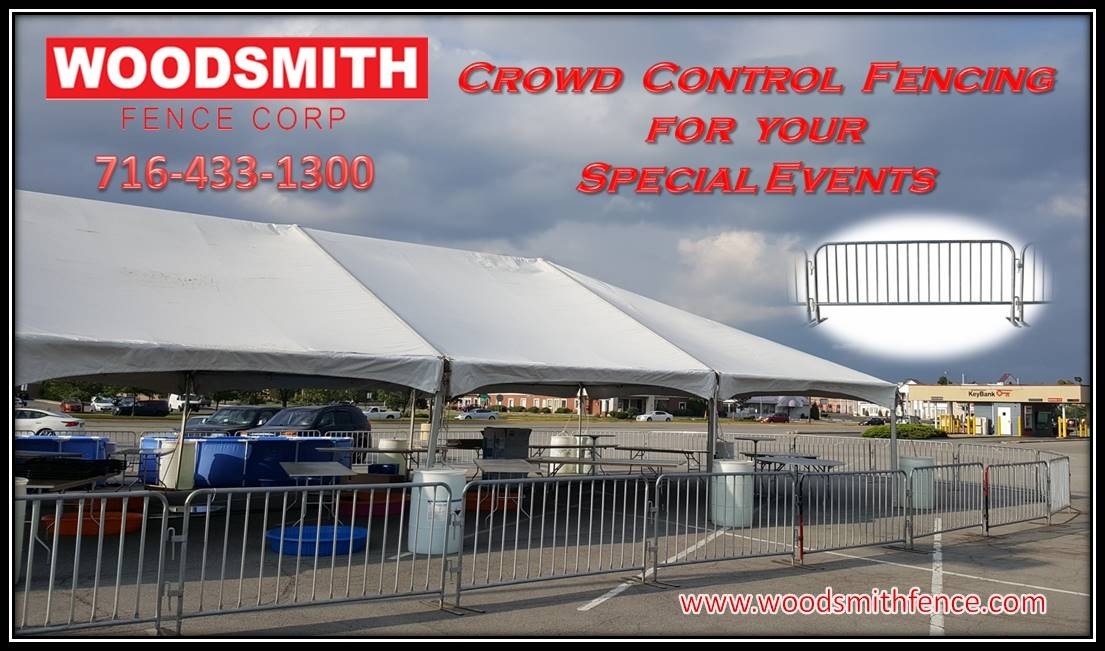 Woodsmith Fence is a top-quality provider of portable fencing and temporary pedestrian barriers in the Pittsburgh, PA area. We are a family-owned and operated company that has a reputation for offering excellent on-time service at a reasonable price. We believe in putting the customer first at Woodsmith Fence. This means that we only stock the highest quality products, always stand by our advertised pricing, always deliver temporary fencing on time, and always guarantee the quality and effectiveness of our product.
Contact Us
When you need portable fencing in Pittsburgh, PA, whether for an ongoing project or for a one-time event, there is no company you can trust more than Woodsmith Fence. Contact us today and get excellent fencing delivered when you need it, at a great price.