Your Go-To Local Fence Installers
If you're looking for a local fencing installer in Western New York, look no further than Woodsmith Fence Corp.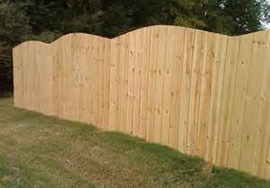 Our locally-owned company has been installing fences to meet residential, commercial and industrial needs since 2006.
Enhance your home's or business's security and privacy with a new fence. With each of our fence installations, we provide a high-quality fence at an affordable price. You can trust you'll be satisfied after our fence installation due to our commitment to service.
About Our Fencing Company
From conception to completion, our team of designers and builders will work hard to complete the fence you want, emphasizing precision and quality. As we work with you, our professional experience and skill will be on full display. With our process, we have become one of the most trusted local fencing companies.
We are also a fully licensed and insured fencing contractor, making us qualified for any of your residential, commercial or industrial fencing needs. At Woodsmith Fence Corp, we are more than qualified and ready to install your fence.
Contact Us
If you're looking for a local fencing company in the Buffalo, NY, Pittsburg, PA, or Cleveland, OH, area and are interested in getting more information, contact us today and get a free estimate.