Industrial Fencing Services

Industrial fencing is often a critical part of the property. Though ordinary fencing can offer some aspects of safety, industrial fencing is designed to be very safe and secure. Industrial fences need to be sturdy, durable and effective for separating pedestrians and vehicles from a variety of hazardous mechanisms. You may see a variety of security fencing around high voltage electrical power stations, construction sites, large machinery, large open tanks and much more. It's the perfect solution to secure your industrial property or facility. Even if you just want to enhance the security of your property, industrial grade fencing solutions are going to be your best choice.
Why Rely On Woodsmith Fence Corp?
When you are looking for a high quality industrial fencing company, rely on Woodsmith Fence Corp. Not only do we provide excellent products with fast, efficient installation services, we provide unmatched customer service. This is done by maintaining a set of core values that have been established over the years. Our core values are:
High Performance

Family

Excellence

Customer Intimacy

Trust

Growth

Integrity

Loyalty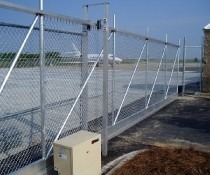 Whether you have a big project, or a small project, you will be treated properly and professionally. Our goal is to develop lasting relationships with our customers. Putting you first is the way in which we can best serve you and earn your trust.
Contact Us Today
For more information on our industrial fencing services, give us a call. We have worked on countless projects, big and small, and are confident that we can quickly be a solution to your fencing needs.
Service Areas:
Albany, NY
Buffalo, NY
Cleveland, OH
Pittsbuergh, PA
& More