Temporary Fencing

For The Albany, NY Area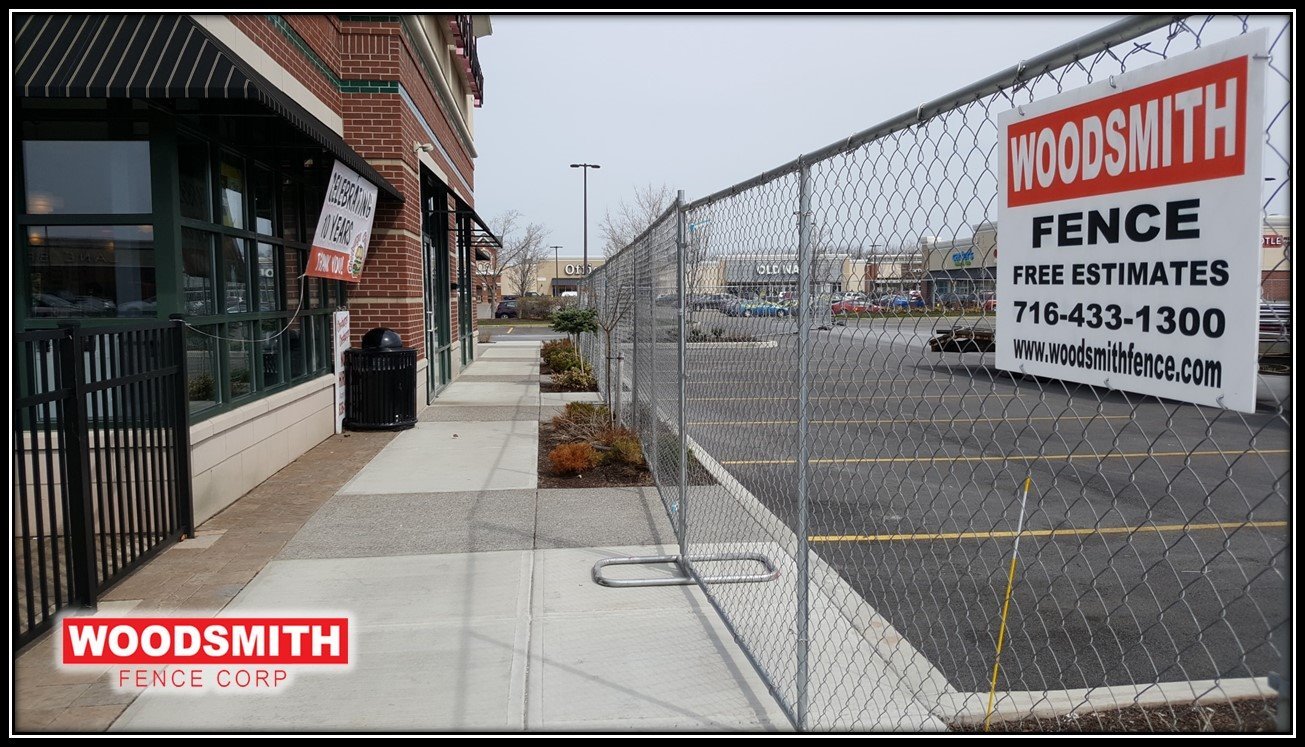 Have your temporary fencing and pedestrian barrier delivered on time and on budget when you call Woodsmith Fence of Albany, NY. We have the portable fencing you're looking for, in every style, make and color variation available.
Types of Portable Fencing To Rent
Temporary fencing has so many different applications beyond just keeping people or elements inside or outside of a space.
Fence off a construction site
Create a sense of mystery with a barrier around your soon-to-open establishment
Establish line formations for large indoor or outdoor events
Set up corrals for a marathon
Make your outdoor video production shoot more private
Construct an intimate space in the middle of the city, or a natural setting
Woodsmith is the regular supplier of portable special event fencing, barricades, windscreen, chain link fence guards, steel perimeter fencing and stanchions for many of Albany's outdoor events, concerts, markets, and festivals. Our gallery of temporary fencing shows off just some of our past sites, and several of the options available through our suppliers.
Portable Fencing and Pedestrian Barriers for You
Our portable fencing will allow you to organize and structure your event, no matter what kind of event it is, our professionals will be able to provide you with the products you need. Our professionals are experienced with quickly setting up and breaking down these portable fences so you can fit your event withing whatever timeframe you need. This is also true for our portable construction fences. We operate quickly so you can be set up for success from the start. If you have any questions or wish to speak to one of our portable fencing experts, please don't hesitate to contact us! We make fence renting easy!