Temporary Fencing in Syracuse, NY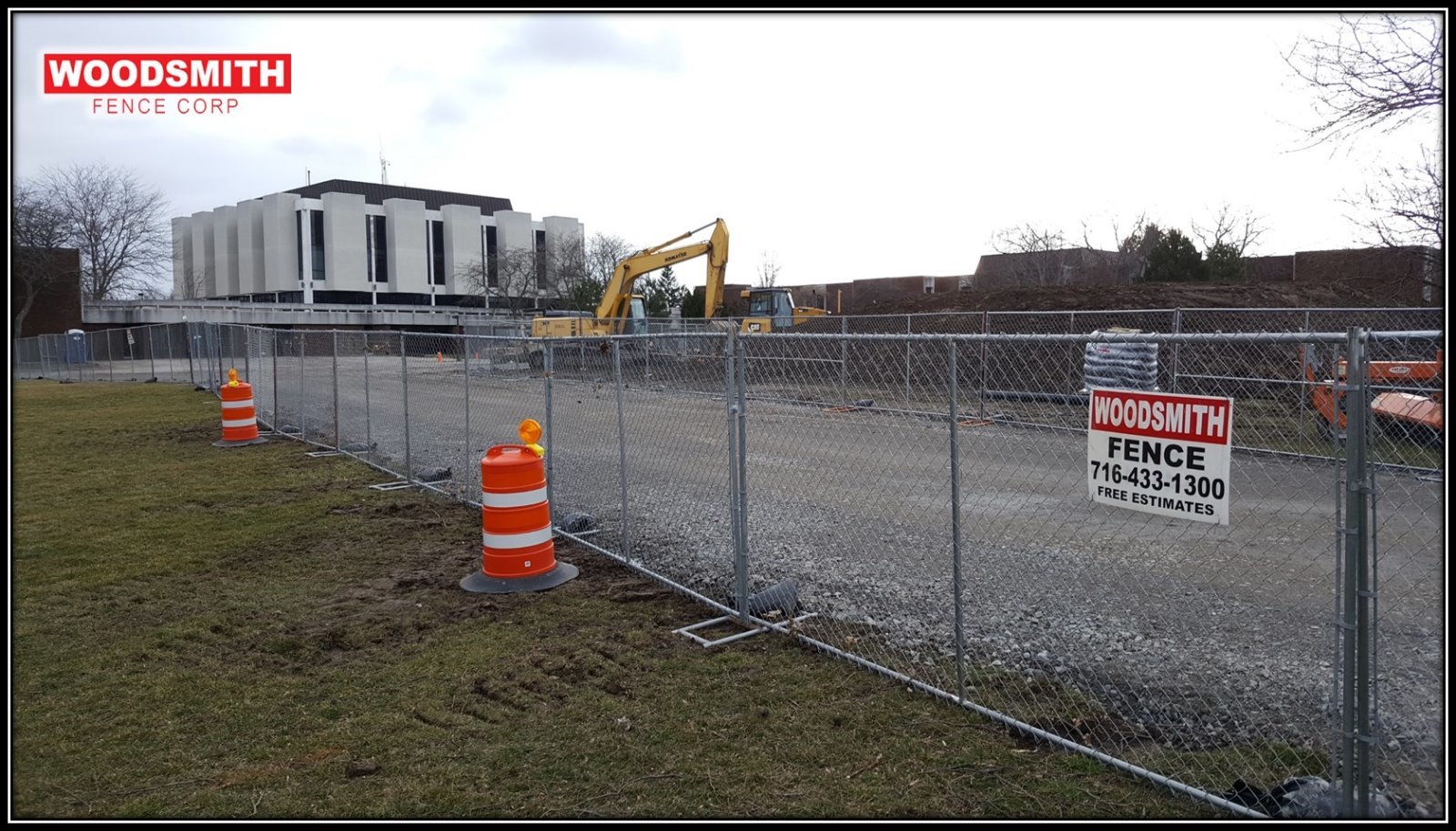 Special events in Syracuse, NY, can be a lot of fun, but you need to have proper security measures in place to ensure that your staff and your guests remain safe throughout the event by keeping uninvited or non-paying guests from entering. Temporary fencing, portable fencing, and pedestrian barriers can go a long way towards helping you to do just that.
Temporary Fencing Services & Rentals
Here at Woodsmith Fence Corp, we offer a wide variety of portable fencing options for you to choose from for your next special event or . Elegant PVC picket fencing can help guide your guests throughout the event, while heavy-duty steel barricades, gates, and pedestrian barriers can help with crowd control and security. Fences with windscreens are also available to help you control the climate within your event.

Portable fencing is not just suitable for special events, it can be used by homeowners as well. If you are remodeling the front of your house or engaging in extensive landscaping work, temporary fencing can offer privacy from
the prying eyes of your neighbors and can prevent your home from looking like an eyesore during the construction process. And of course, it's a great choice to secure construction sites on bigger than your house.
We're Experts at Temporary Fences
When you entrust Woodsmith Fence Corp. to handle your fencing needs, you'll get the full extent of our efforts from start to finish. We can guide you in choosing the right type of fencing to suit your needs and will install and uninstall the fencing for you. We take pride in our customer service and will answer any questions you have throughout the process. We work hard to keep our prices affordable so that you'll have one less thing to worry about.
Contact Us Today
In addition to our temporary fencing and pedestrian barrier services, we offer permanent installations as well in a variety of styles and finishes to suit your fencing needs. To learn more about our Syracuse services and obtain a free cost estimate, call us at 716-433-1300 or use our online contact form. You can also check out our photo gallery, showcasing past fencing projects. We are licensed, bonded and insured for your security and peace of mind. We make fence renting easy!