Temporary Fencing For Yonkers, NY
There are many instances when you might need temporary fencing rather than a permanent installation. For example, if you manage a construction site in Yonkers or the greater Westchester County, you would want to put in temporary construction fencing to keep passersby safe around your site, guiding them away from any hazardous areas. Portable fencing is great for special events too, making it easy to direct guests to where they need to go or to create smaller areas within your event.
Temporary Fencing Styles
No matter what you need portable fencing for, the experts here at Woodsmith Fence will be happy to help. We offer a variety of fencing styles for you to choose from, including: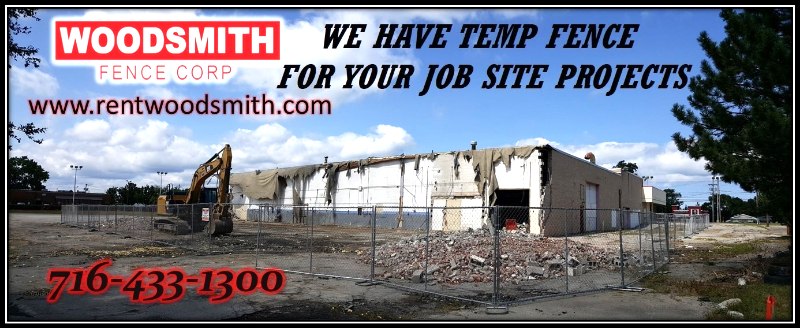 Chain link fences
PVC or steel perimeter barriers
Plastic or water-filled barricades
Steel gates
Wind guards
Stanchions
And more!
We'll work with you to determine which type of fencing makes the most sense for your specific use. Whether you just need a basic fence to keep pedestrians at bay or require something that looks classy and elegant, we've got what you're looking for.
Quality Portable Fencing
We strive to provide the highest-quality fencing possible while still keeping our rates affordable. We work hard to keep the process easy for you. When you work with us, we'll set everything up for you initially, then come back when you are finished with the pedestrian fencing to take it down again. We'll even tidy up the area around where the fencing was before we go. Our job isn't finished until you can't tell we were ever there in the first place.
Contact Us Today To Rent Fencing!
We have been helping clients in Yonkers, NY and throughout the surrounding areas with all their portable fencing needs for many years, and we can help you too. We'll be happy to answer any questions you have about the various types of fencing we provide to guide you in making an informed decision. Reach out to us today to learn more. Call (716) 433-1300 today!