Temporary & Portable Fencing

For the Rochester, NY Area
Your best source for professional-grade temporary fencing in Rochester, NY is Woodsmith Fence. Woodsmith has a very large selection of all kinds of temporary and portable fencing options that are installed quickly and professionally, that will meet or exceed your professional or industrial standards, at prices that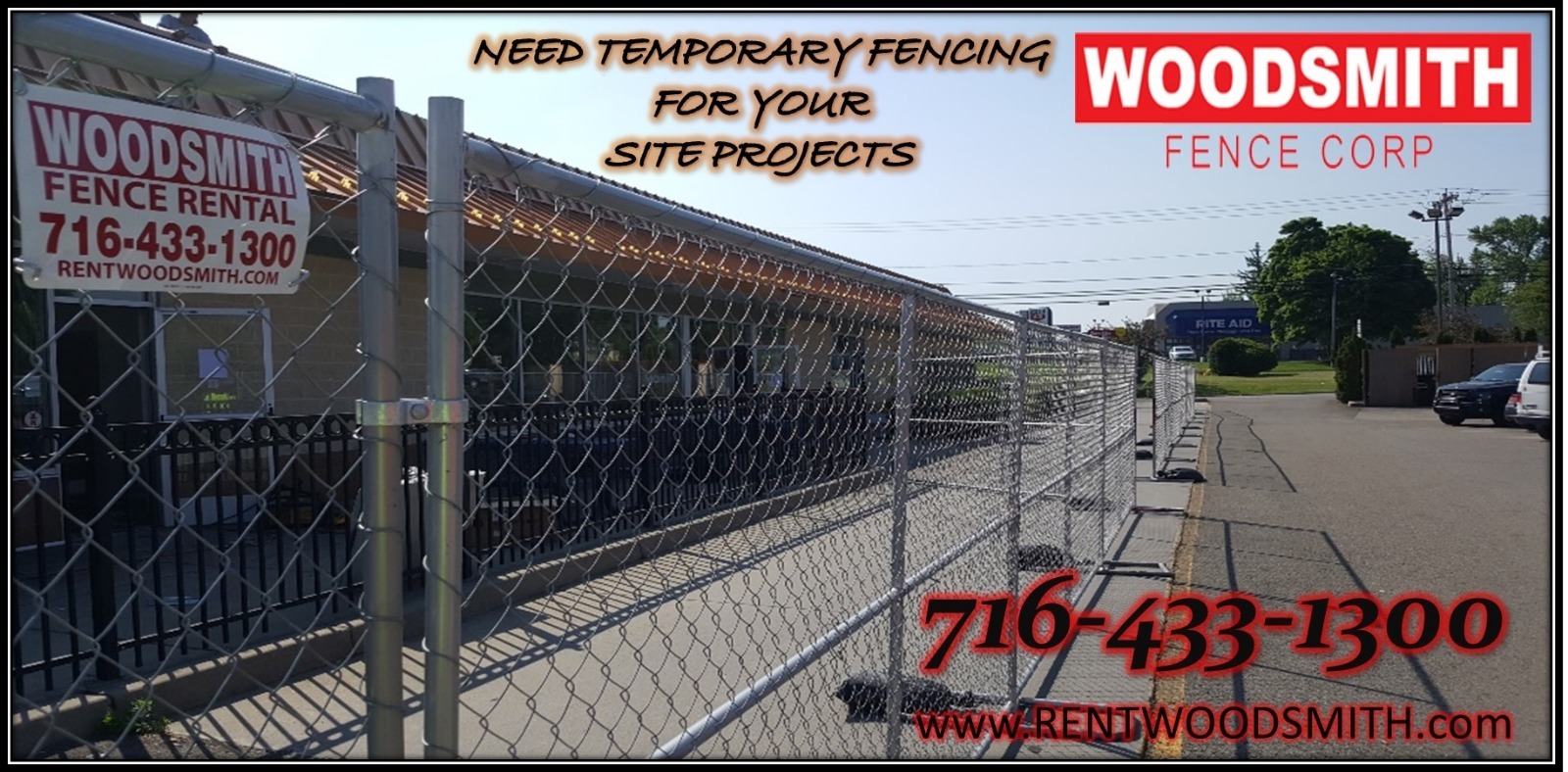 will fit your budget.
Fence Renting
Types of portable fencing we offer:
Windscreens
Chain link guard fences
Stanchions
Water filled barricades
Steel perimeter fencing
Special event fencing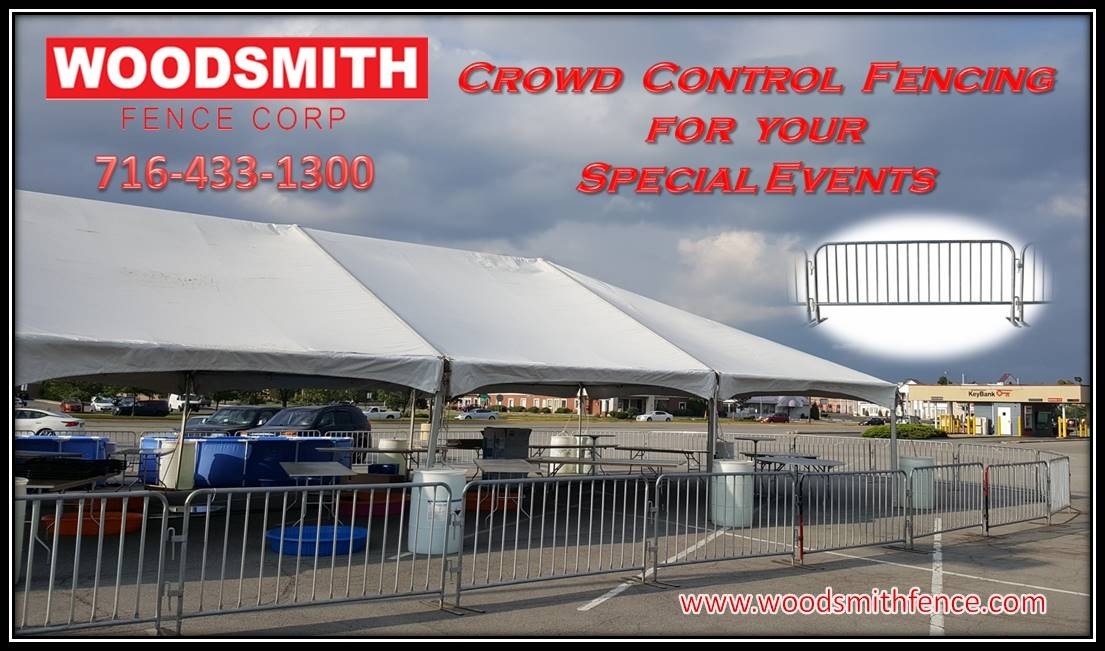 Our portable fencing is available in dozens of materials, including steel, vinyl, aluminum, and plastic. This variety of material and design allows our fencing to provide the needed infrastructure for any type of event or setting, whether the site is indoors and outdoors. We have helped a number of companies and organizations better organize and keep order to their events which contain a large number of people. We have helped properly secure construction sites with heavy-duty fencing. Though we frequently provide our services on the local level to Rochester, NY, our products have found their way to the world stage. You can find out upscale PVC picket fencing at Nascar events, the PGA tournament, and many more.
Why Choose Woodsmith Fence Corp?
Simple, we have the materials, knowledge, and experience to make sure your event is more secure, organized, and orderly. We are built on honesty, integrity, and customer service. Our customers always come first no matter how much we grow as a company. We look to build a lifelong relationship with our clients whether you have a small or big project.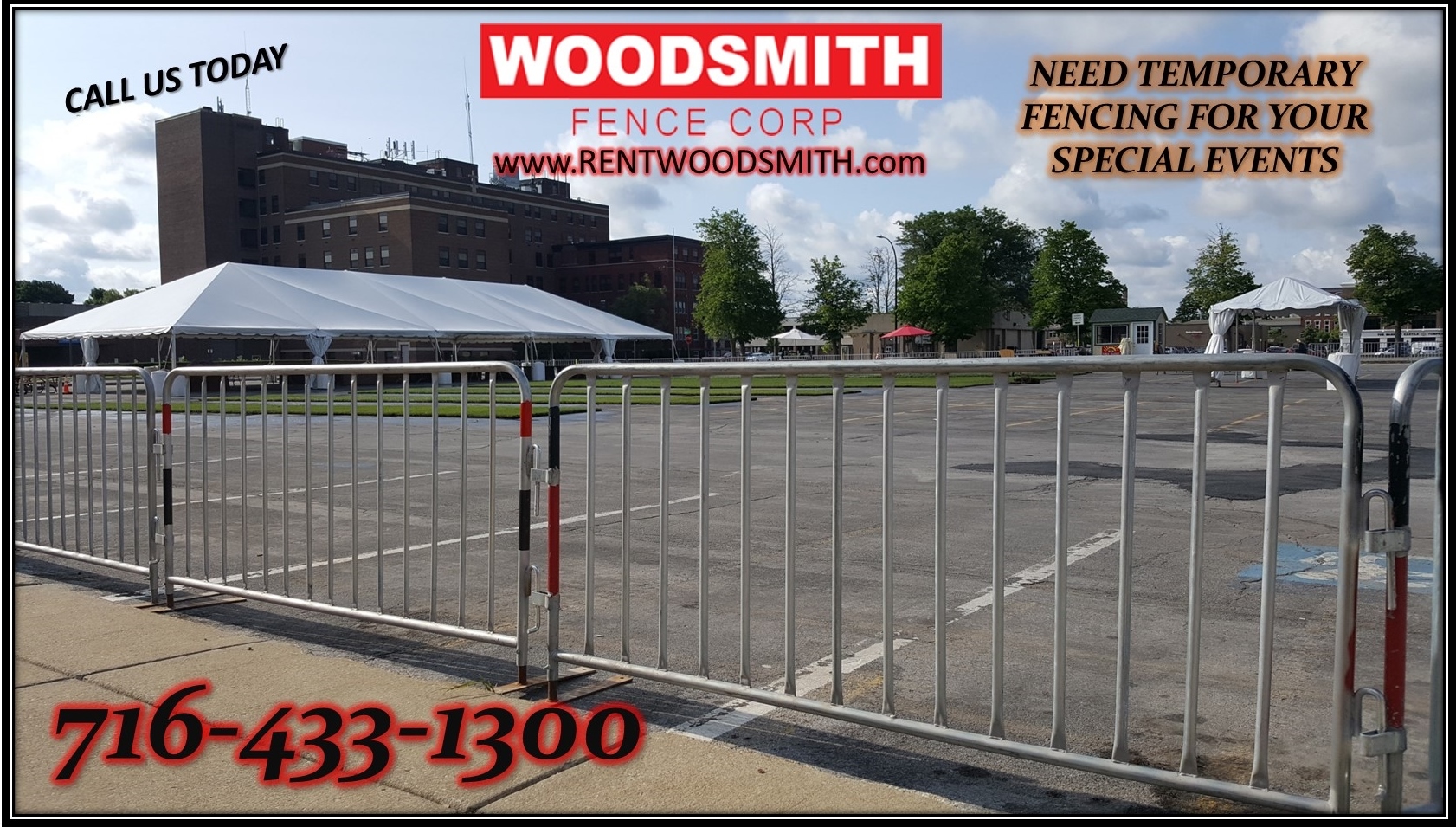 Check Out Our Full Gallery to See More of Our Temporary and Portable Fencing in Rocherster, NY, and the surrounding areas!