Retractable Bollard Installation Buffalo, NY
Are you in the market for retractable safety bollards for your business or industrial property in Buffalo, NY or the surrounding areas? Our bollards are ideal for protection and for traffic flow throughout. Trust the experts at Woodsmith Fencr Corp. to assit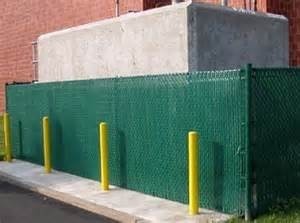 with your retractable bollard installation. Our bollards provide great impact protection for your buildings all while allowing pedestrian traffic if it is desired. Our retractable bollards are ideal for temporary situations and even events.
What are the Benefits of Retractable Bollards?
The main benefits of retractable bollards are the ability for them to be extremely flexible. It is easy to allow access for vehicle entry into areas that are blocked off by the bollards. With retractable bollards, they are easy to install and accommodate a periodic security need. Optimizing the traffic by separating vehicles from foot traffic becomes a lot easier when retractable bollards are used. When the bollards use is over, they can be easily removed by out team of professionals.
What Do Retractable Bollards Protect Against?
Vehicle Damage - Vehicles striking your bilidng can cause serious damage to teh structure and to those inside of the building. They can really help with security and to protect your environment and property.
Building Security - Hvaing retractable bollards installed can help with overall security. They protect against vehicles ramming your building looking to break in, and protect yourself and those inside the building from any possible harm from external forces.
Contact Us
At Woodsmith Fence Corp. we pride ourselves on great installations and great customer service. Give us a call today to see how we can help you and your business with retractable bollard installations.