Pedestrian Barrier Rental in Albany, NY
Complete your event with pedestrian barriers for rent from Woodsmith Fence Corp. Don't neglect safety as you contact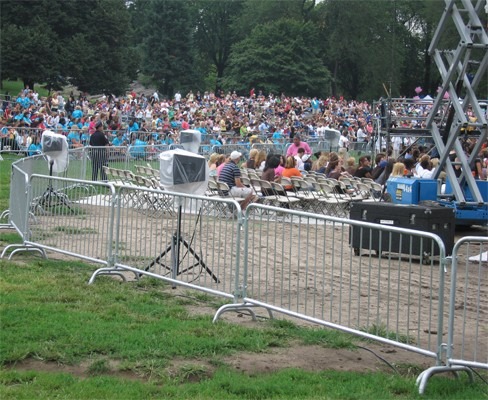 us to install a system of strong, durable and versatile pedestrian barricades for your Albany, NY, area occasion. Whether it's a festival, fundraiser, concert or something else, we've got you covered with the fencing solution you need.
No matter the size of your event, our safety barriers will help you maintain order and safety. Temporary and portable, they will be perfect for your event needs while keeping you on budget. Plus, all of our pedestrian barriers are installed quickly, keeping you on schedule.
What You'll Get with Woodsmith
Choose Woodsmith Fence Corp. and you'll get everything you need to have the perfect event fencing solution from a company you can trust. With us, expect:
Excellent customer service
Versatile and personalized fencing solutions
Quick installation and disassembly
High performance and durability for optimal safety
A team guided by honesty, integrity and loyalty
Contact Us
Complete your event planning with temporary pedestrian safety barriers from Woodsmith Fence Corp. Contact us today with any questions about our safety barricade rentals in Albany or to reserve your fencing!