Temporary Fencing For Niagara Falls, NY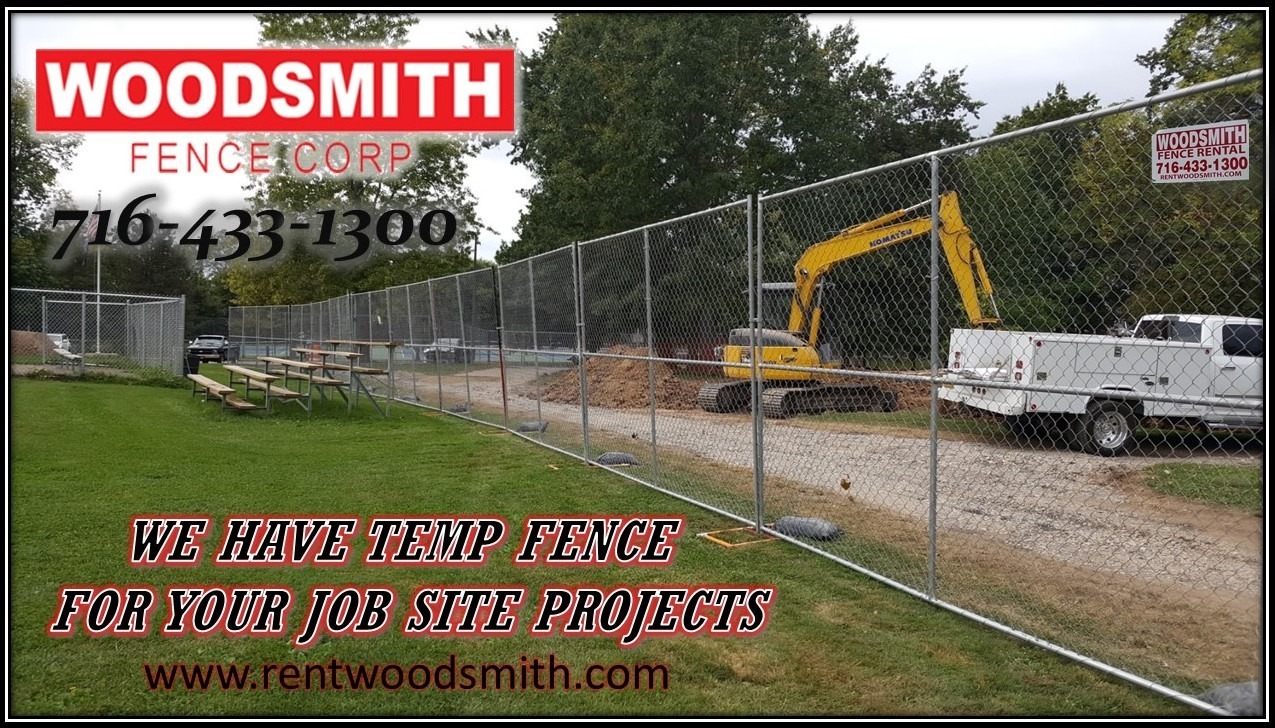 Looking for high-quality temporary fencing in Niagara Falls, NY? Whether you need portable fencing for a day, a week or longer, you can count on us to provide you with the perfect temporary fencing products for your specific application. As the leading supplier of Niagara Falls temporary fencing for special events, construction sites, parking areas, and security-sensitive areas, we have a wide variety of fence styles ready to deploy anywhere in Western New York.
Niagara Falls, NY Portable Fencing Rentals
When you need portable fencing to protect your assets at a worksite, secure a fire-damaged property, or control traffic for a special event, call us here at Woodsmith Fence Corporation, where we take pride in providing you with exceptional customer service and highly competitive prices.
We stock a full lineup of portable fence systems, including portable chain link fences, plastic barricades, and even high-visibility water-filled barricades that bring an added level of security to your temporary work zone, parking lot, or street party.
Premium-Grade Portable Fencing
PVC picket fence is the ideal solution for controlling access to special events such as weddings, corporate picnics, track meets, and golf tournaments. This premium-grade portable fencing gives you the perimeter control you need while retaining classic styling that's sure to be a hit with your clients, customers, and guests. It's also a great option for unique applications such as temporary off-leash dog parks, beer gardens, and parking areas for bicycles.
Pedestrian Fencing
Here at Woodsmith Fence Corporation, we stock a wide variety of pedestrian fencing products that are designed to create a safe, effective barrier around your worksite, film set, staging area, or other space where you need to prevent foot traffic from entering. Our pedestrian fencing is available in a variety of different heights, making it easy for you to order the products that fit your specific requirements.
Contact Us To Rent Fencing Today!
For a free, no-obligation quote on any of our PVC, metal, or plastic temporary fencing products including portable fencing and pedestrian fencing, contact us here at Woodsmith Fence Corp. today.