Williamsville

, NY

Wood Fencing Installation

Adding the beauty and security of wood fencing is easy when you hire the professionals at Woodsmith Fence. Our team provides exceptional service throughout the Williamsville and western New York area. We're committed to helping you to achieve your unique needs while still providing the highest quality of materials and the most affordable rates possible. Schedule a free estimate with us to further discuss your specific needs.
A Variety of Wood Fencing in Williamsville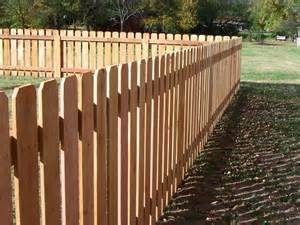 When it comes to wood fencing, Williamsville residents have access to some of the best options available. Our team will work closely with you for your needs. Wood fence installation offers a number of benefits. It's one of the most environmentally friendly solutions for property owners. It's very durable and long lasting when professionally installed. In addition, it can provide you with as much security as you like. Some provide ample privacy by blocking out the view of neighbors completely. Other designs allow light to shine through. For a decorative touch, choose wood privacy fence in Williamsville that has dog-eared tops.
With so many options to choose from for Williamsville, NY wood fencing, there's no reason to look elsewhere. Our team will come to your home and talk to you about materials, styles, and pricing. You can choose from western red cedar for its beauty or pressure treated red pine for its long life. We also offer beautiful locust and spruce wood fencing.
Get Started with Wood Fencing Installation by Woodsmith Fence
Take a few minutes today to discuss your needs with our experienced team. In Williamsville, NY, wood fence installation is completed quickly, within your budget, and specifically with the highest level of workmanship possible. We'll save you time and money while providing you with a beautiful, custom installed fence perfectly suited for your property's unique needs. Let's talk about your needs today during a free estimate for your home.