Temporary Fencing In Hamburg, NY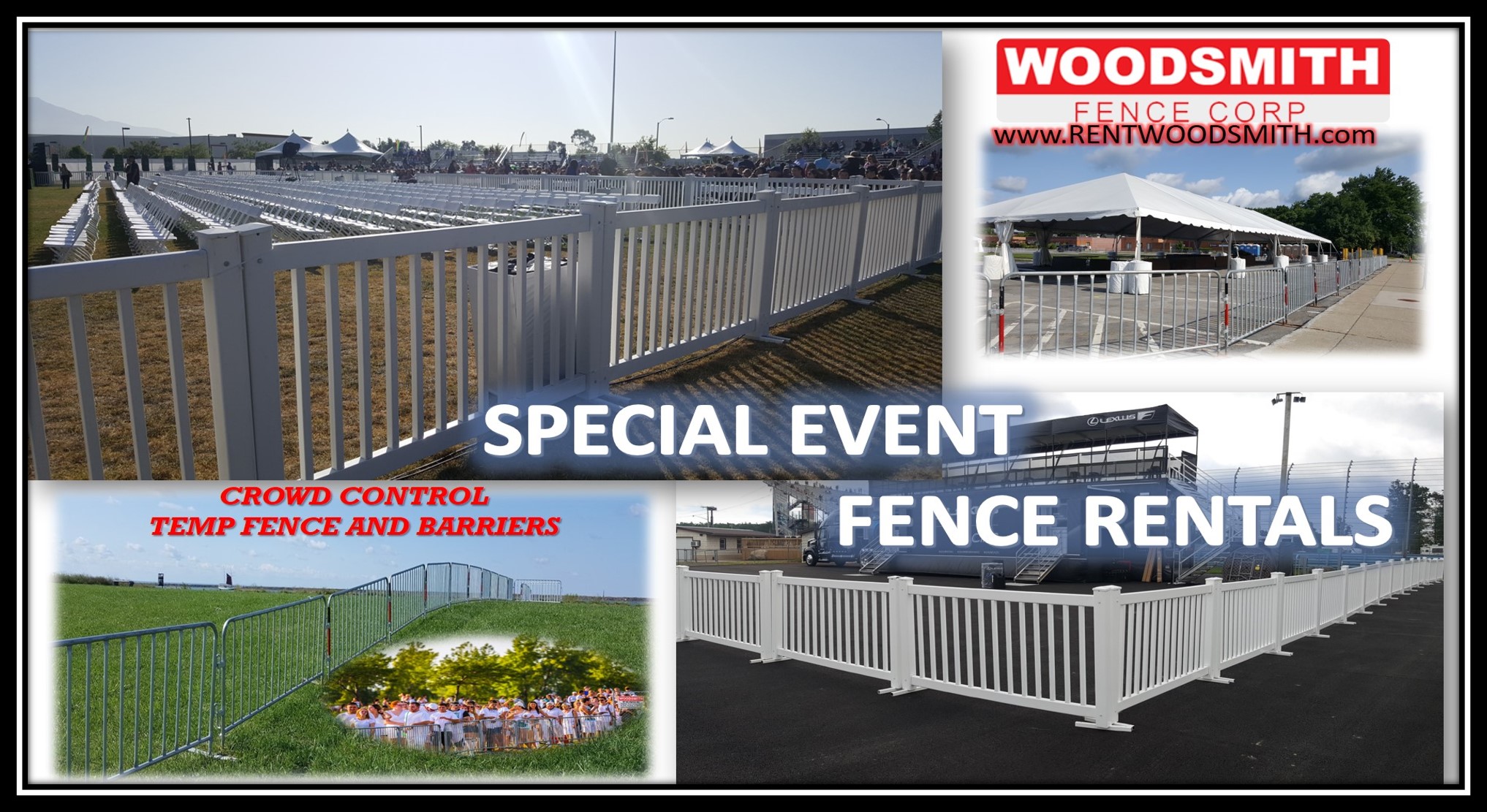 Whenever you need a pedestrian barrier system for your next big event, emergency situation, or construction project, consider the temporary fencing options available at Woodsmith Fence Corporation of Hamburg, New York. Portable fencing provides a level of security against accidental injury and property damage, so when security is your first concern, you need to call our expert team for a free evaluation, no-obligation quote to discuss how we can safely fence your Hamburg, NY event.
Rent Fencing Tailored To Your Needs
If you need to contain, control, enclose or block, we have a temporary fencing option ideally suited to meet your specific individual needs. Whether you are seeking a utilitarian chain-link affair, or you want to dress up your fancy get together with vinyl pedestrian control barriers, we supply an array of temporary fencing options to include:
Barricades
Windscreen
Steel perimeter fencing
Chain link guards
Portable stanchions
Regardless of the type of event, you are hosting from private wedding affairs to public outings with thousands of participants, our portable fencing is used at events around the globe including PGA tournaments, NASCAR racing events, and much, much more here in Hamburg, NY and beyond.
Contact Woodsmith Fence for Your Portable Fencing Solution
If you are in the market for a portable fencing solution for your next big event, call our expert team here at Woodsmith Fence Corporation for a free estimate and to find out how easy it is to get the security you so richly deserve. Call us today at (716) 433-1300 or schedule an appointment online for the most affordable price in temporary fencing options. We are a full-service firm dedicated to achieving customer satisfaction for our customer, so do not hesitate to reach out to us with questions and concerns. You can stop looking for your next portable fence option because we have you covered here at Woodsmith Fence here in Hamburg, New York.