Temporary Fencing In Cleveland, OH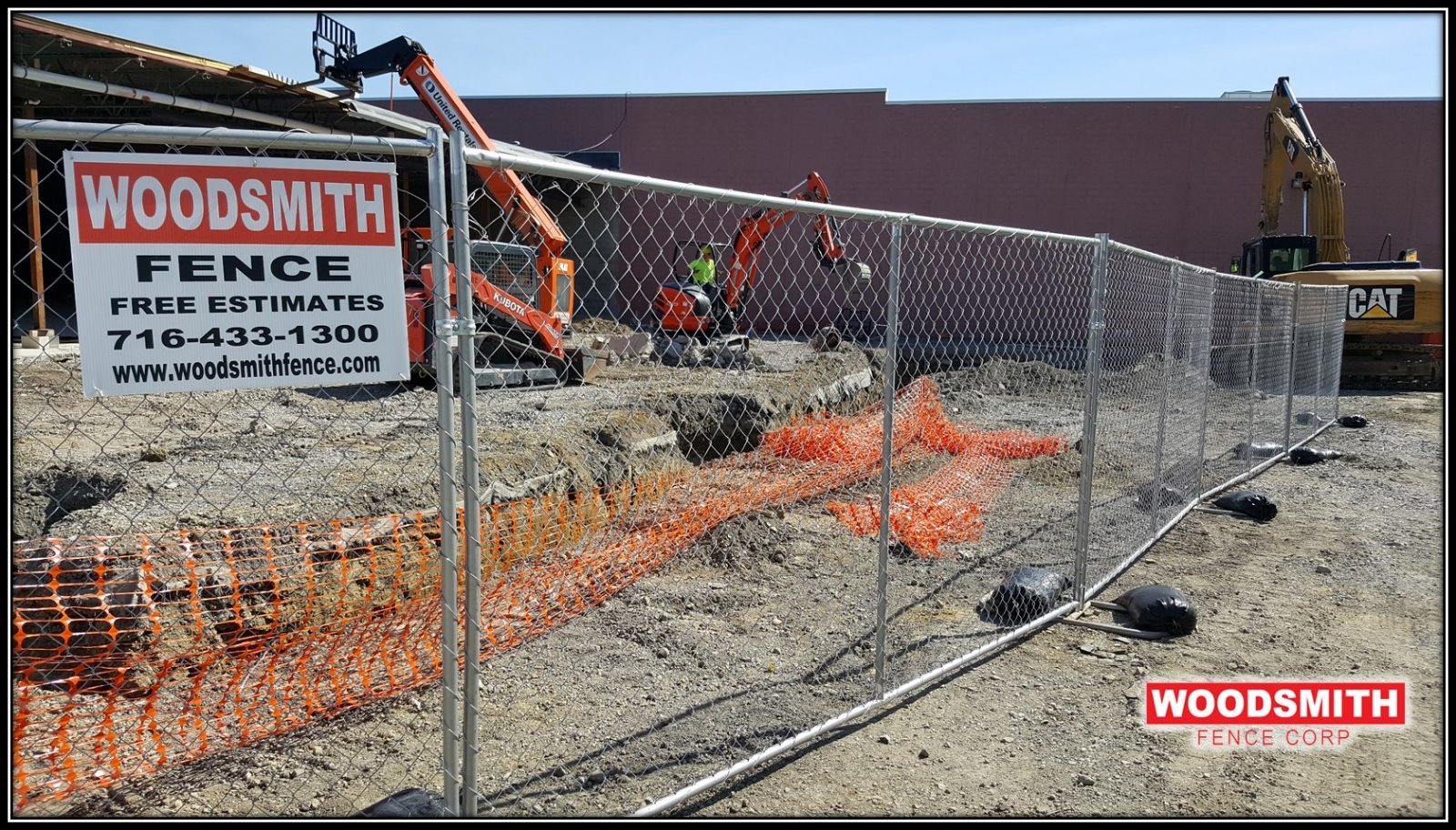 Close off a building site, keep crowds contained, and delineated with temporary fencing from Woodsmith Fence of Cleveland, OH. We are the area's number one supplier of temporary fencing, portable fencing, and pedestrian barriers. We are the first call for supplying Cleveland's pedestrian barricades, windscreen, chain link fence guards, steel perimeter fencing, and stanchions. We have enough portable fencing systems with enough strength to withstand a war if we have to, but until that day we are happy to supply them to you.
Temporary Fencing Styles
Transform your outdoor spaces with temporary fencing of any shape and height. Privacy never looked so elegant. We offer several style temporary fence options to fit your needs, including:
Brandywine, which gives our clients that traditional "white picket fence" look so they can keep up with the Jones' while keeping the pets and kids in the yard too. Want this vision for yourself? Then this temporary fence is the ideal choice for you.
Nottingham: Designed to impress, this barrier offers both openness and privacy and looks simply gorgeous at a backyard party.
Lakeland: This is our most solid fence for ultimate privacy and security. But that doesn't mean it can't look beautiful. Latticework along the top helps this type of pedestrian fence look at home in the most high-security VIP areas of fashion shows, concerts, and sports events.
Pedestrian Barriers for Events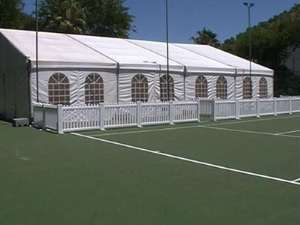 Our event fencing products are both economical and portable-excellent for crowd and delineation. Choose upscale PVC picket fencing, like that used at Nascar tracks and PGA tournaments, for your most sensitive and large-scale events. Or, if you need something really heavy-duty, we offer a full line of plastic and steel barricades, portable steel gates, and steel perimeter fencing. In need of a super-sized pedestrian barricade? Try our carry water-filled barricades.
Rent Fencing Today
Woodsmith Fence customers enjoy the highest quality portable fencing and pedestrian barrier options, always installed at competitive prices.
We offer free estimates anywhere in Cleveland, OH. Check out our work done for our 100% satisfied customers.
If you wish to speak to one of our fencing experts, please don't hesitate to contact us to rent fencing.