Clarence, NY Wood Fencing Installation
Clarence-area property owners choose the natural beauty and sustainability of wood fencing for many uses and the end result is always high quality and aesthetically pleasing. The wood fencing experts at Woodsmith Fence assist clients with designing a style that will compliment your property and provide years of quality fencing. Whether western red cedar, pressure-treated red pine, locust, or spruce, wood fencing is the preferred choice of property owners in Clarence, NY.
Which Wood Fencing Option is Right for You?
With many available options ranging from privacy to decorative as well as functional fencing, understanding your options is important when deciding.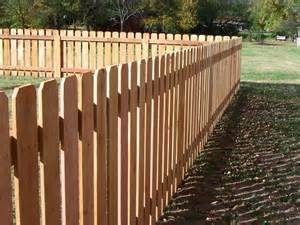 Picket. Dog ear fencing is a style where the picket is cut off at an angle to create an economical and aesthetic fence.
Privacy. Fencing without spacing provides a solid, private appearance.
Vertical. Vertical installation is the most common method and conjures a traditional fence style.
Horizontal. A more modern and stylized installation, horizontal fencing is an option.
Custom Design. Do you have a design idea? We will work hard to make it happen.
Depending on your application and design style, the professionals at Woodsmith Fence are happy to suggest the most practical and cost-effective solutions to match your lifestyle and budget. Wood fence installation offers numerous benefits as well including:
Environmentally friendly and sustainable
Durable and long lasting
Ability to provide security...or just beauty
Request a FREE Estimate Today
Adding the beauty and security of wood privacy fencing to your property is important to many homeowners. Property owners are eased by the knowledge that their yard, pets, children, and belongings are shielded from the public. The wood fence installation process is simple and hassle-free when you hire the professionals at Woodsmith Fence. Our well-rounded team of designers, estimators, and installers provides outstanding service and attention to detail throughout the Clarence, NY area. Schedule a free estimate with us to further discuss your specific wood fencing needs.