Cheektowaga, NY Vinyl Fencing Installation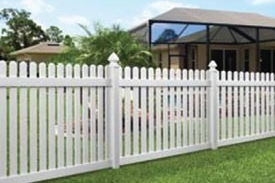 Looking to provide a little extra privacy and protection for your Cheektowaga, NY property, while also adding value? You need to look no further than the vinyl fencing company Woodsmith Fence. Our top quality fences are sturdy, dependable, and look great. With hundreds of styles, colors, and designs to pick from, your Cheektowaga home will be the talk of the town with vinyl fencing installation from Woodsmith Fence.
Customized Vinyl Fencing to Fit Your Property
At Woodsmith Fence we understand that you are unique. That is why we customize your new vinyl fence to your specific needs. Our experts will help you choose from a wide variety of colors and styles. We will explain the benefits of each type of fence and even help you visualize the outcome before you make your decision. Whether you want a picket fence, rail fence, hatched fencing, or something else, there is no better vinyl fencing company serving Western New York.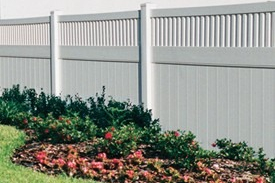 Safe and Sturdy Vinyl Fencing Installation
Why vinyl? This is often one of the first questions customers ask when they get a consultation from Woodsmith Fence. The answer is simple. Vinyl is the safest and most durable substance available. Vinyl can't give you splinters like wooden fences or rust like metal fences. Vinyl is incredibly weather resistant, which means it is unlikely to ever crack or rot. That weather resistance also means that the color of vinyl fences won't fade over the years like is common with wooden fences. Finally, vinyl fencing does not make good nests for insects, which helps protect your property and community.
Schedule Your Free Consultation and Estimate
If you are considering vinyl fencing installation for your Cheektowaga home, apartment building, or commercial property, but aren't yet sure that you are ready to buy, you can talk to a Woodsmith Fence consultant absolutely free of charge. Simply contact us to schedule an appointment and one of our professional consultants will help you understand the costs, time frame of installation, and your available options. There is no obligation if you aren't interested, and if you are convinced that we are the vinyl fencing company for you, we will provide you with a free estimate and immediately schedule the installation of your new fence.