Rent Temporary Fencing For Cheektowaga, NY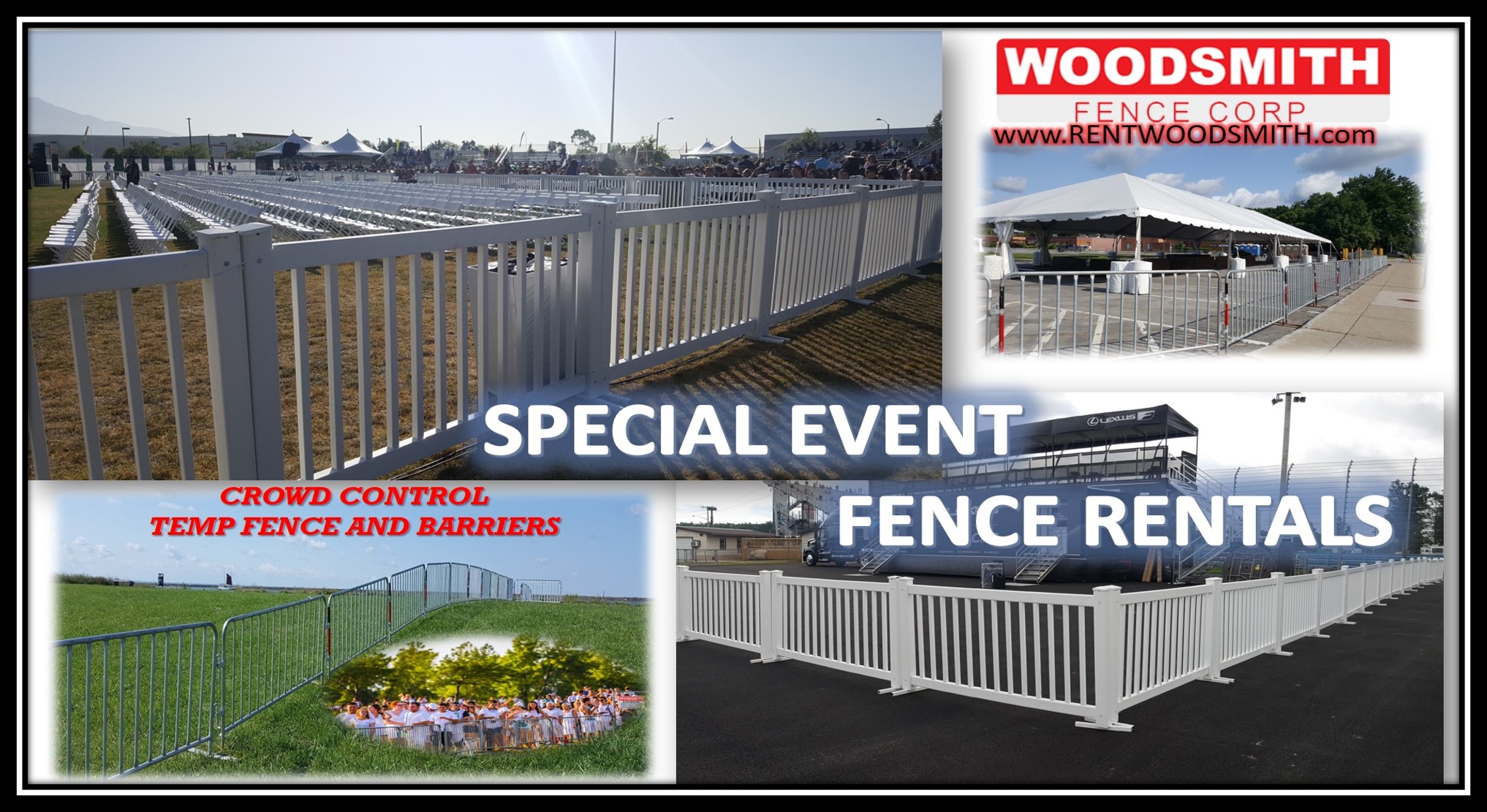 Big events, both indoor and outdoor, construction projects of all sizes, and temporary work sites all require a way to limit and control access or pedestrian traffic. The simplest and most effective way to provide access control in Cheektowaga, NY is to get portable fencing and pedestrian barriers from Woodsmith Fence Corp. With temporary fencing, your event or business can ensure that nobody is where they don't belong.
Major Events Require Top Quality Portable Fencing
No matter how big or small, events like conventions, concerts, sports competitions, and rallies require access control to make sure they go off without a hitch. If you are running any such type of event in the Cheektowaga area, you want to rely on Woodsmith Fence Corp. to provide top quality temporary fencing. We are a reliable company that has been used by some of the most prestigious events, include NASCAR and the PGA tournament. We are trusted to provide the right type of fencing, when it is needed, in the exact quantity needed and clean up quickly and completely once the event is complete.
Portable Fencing Options
Our name may be Woodsmith Fence Corp., but we offer significantly more options for fencing than just wood. In fact, some of our most popular temporary fencing options are PVC barriers and steel perimeter barriers. We further offer:
Chain link fences
Stanchions
Windguards
Water filled barricades
Plastic barricades
Portable steel gates
Even if you aren't familiar with optimal portable fencing options, we can provide assistance. We offer a free consultation for all potential customers to help determine exactly what type of fencing will provide optimal results for their event or project and where and when that fencing should be set up. This allows our decades of expertise to help ensure that your event or project is properly protected from unwanted access.
Contact Woodsmith Fence Corp. Today
If you have a project or event in the Cheektowaga area that needs, temporary fencing, portable fencing, or pedestrian barriers, contact us today. Schedule a free consultation to get started immediately on ensuring that access control is never a problem.