Amherst, NY Wood Fence Installation
Thinking about installing a stylish new addition to your Amherst property, but don't want that work to intrude upon your everyday life? If so, the simple solution is to purchase a wood privacy fence from Woodsmith Fence. A new wood fence stylishly enhances the look while simultaneously protecting your property from intrusion, voyeurs, and roaming animals. It is equally valuable for keeping your own pets and children contained and safe while playing in your yard. Best of all, wood fence installation won't interfere with your daily activities or require you temporarily leave your home during construction.
Wood Fencing Options at Woodsmith Fence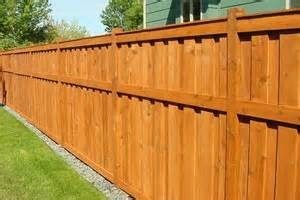 Deciding you want new wood fencing for your home, apartment complex, or commercial building is only the first step. The next step is choosing the design of that fence. At Woodsmith Fence, we offer a huge selection of styles for our red cedar or treated pine lumber wood fences. Choose from among picket fences, post fences, corral fences, rail fences, or more. Your selection can be custom modified with latticework, dog ears, a capped top, gates, or anything else you desire. Our wood fencing installation team is experienced in working with the customer to produce the exact fence they desire.
Customer Service Comes First
At Woodsmith Fence, we put always put customer satisfaction above our bottom line. This means that our wood fencing installation is always provided quickly and precisely to the specifications of our customers. It also means that we make a special effort to leave your property looking as good or better than it looked before we arrived. If for any reason, you aren't satisfied with the new wood privacy fence, we want you to inform us immediately so that we can do whatever is necessary to make you satisfied. That guarantee is the reason you should contact Woodsmith Fence today for your fencing needs in Amherst, NY.