Fence Builders
Serving Western New York, Cleveland, OH, & Pittsburgh, PA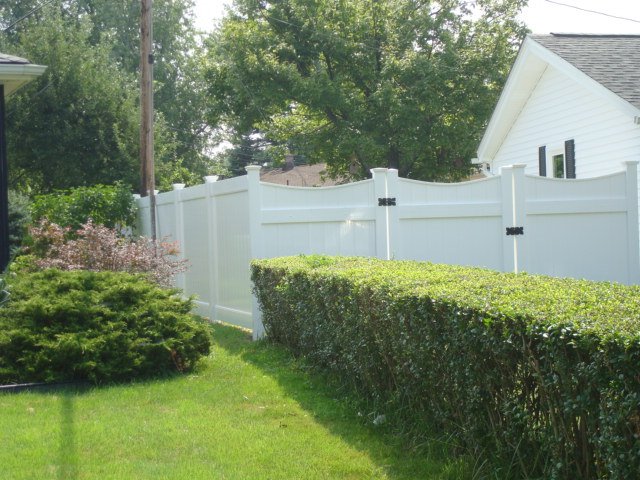 Your fence ensures not only your security but also its the first thing your guests see. Therefore, to give a perfect impression, you need to work with a reputable and experienced fence builder.
At Woodsmith Fence Corp, we deliver outstanding and maintenance-free security fences. We specialize in chainlink, vinyl, aluminum, and wood fences throughout New York, Ohio, and Pennsylvania.
Enjoy Top-Notch Fencing Services
An effective fence guarantees you better security. It's a deterrent to intruders or trespassers. Our professionally engineered fences will always give you the desired peace of mind as it will ensure total security against intruders and trespassers.
More importantly, our fences are durable, stable, and solidly made to deter even the stray or wild animals from getting in and disturbing your peace.
We Know Your Privacy is Paramount
Your privacy is a priority, and this is why you need an effective fence builder to guarantee your privacy. You do not want just anyone to see everything that is going on in your property. The privacy and solitude that our fence provides you when you're lounging around or in your garden are unmatched.
Why Trust Woodsmith Fence Corp With all Your Fence Matters
You do not just entrust any fence builders to install your fence. It would help if you trusted professionals to do what they do best. At Woodsmith Fence Corp, we don't cut corners—we straighten them. Below is what makes us stand out of the crowd.
· You are Always Covered
We have general liability and workers' compensation insurance. Our general liability insurance protects you for damages to your property, as the insurance covers the damage costs. It also protects you when our employee incurs injuries while working at your premises. It is up to date, and we'll give you a copy for your records.
· We are Fully Licenced
With an unlicensed contractor, the chances of being responsible for shoddy work or accidents that happen on your premises are high. Again, we don't allow cash payments; thus, one reason we demonstrate our trustworthiness. Cash payments could give you a rough time protecting yourself from duplicate charges or court disputes.
· We are Wealthy of Experience
Our company's business history says for itself. We have been around for many years and, throughout, have operated under the same name. We have a positive, long-term track record. Our hands-on knowledge and experience give us a competitive edge in the industry.
Besides, with our fine eye to detail coupled with a highly trained team of experts, We ensure you get precisely what you want.
Talk to us Today
We have established offices in Ohio, Pennsylvania, and New York. You can always walk into our offices or call us for any fence matters.