Event Fencing in Depew, NY
As you finish planning your event in the Depew, NY, area, don't forget to plan for temporary event fencing to keep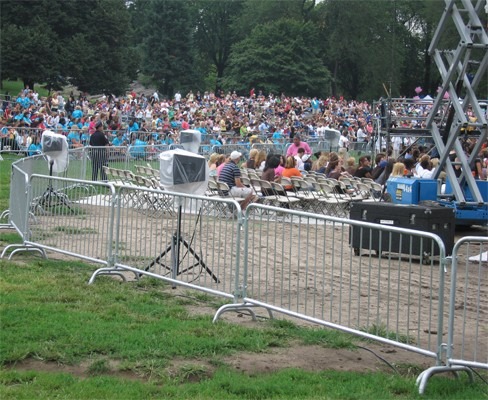 the day organized and safe for those in attendance. As you search for your rental, look for a company experienced in temporary fencing and pedestrian barriers, and who is able to create a custom fencing plan to fit your needs.
The fence company you are looking for is Woodsmith Fence Corp. As fencing experts, we have the knowledge and experience to efficiently install your fencing solution in time for your event. And once your event is over, we have the skill to take it down quickly, so your schedule stays right on track.
No matter the type of event, our special event fencing is the perfect choice for your needs.
Why Choose Woodsmith for Your Event?
Woodsmith Fence Corp. is your go-to fencing expert in the Western New York area. We are an industry leader, offering phenomenal performance to our customers. We emphasize our affordability and loyalty, not just with our special event fencing but with our other fencing services as well.
Contact Us
As you play your event in Depew, turn to us at Woodsmith Fence Corp. for your event fencing. Contact us today for more information and a free quote.