Crowd Control Barrier in Pittsburgh, PA
Help keep your Pittsburgh, PA, event safe with crowd control barriers from Woodsmith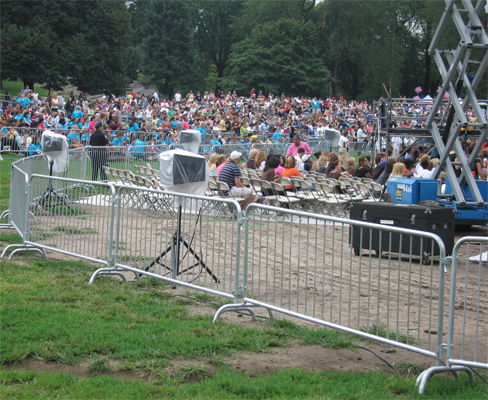 Fence Corp. At Woodsmith, we offer an effective fencing solution for all of your events, from big city festivals to smaller fundraisers and everything in between.
With Woodsmith you can count on:
Safety
Reliability
A quick set-up
Staying in budget
And all your fencing needs being met
Our Crowd Control Fencing
We offer a variety of fencing types to make your event a success by meeting your specific needs. Our excellent customer service team will help you determine what you need, ranging from different types of pedestrian fencing and construction fencing barriers.
Get the crowd control barriers you need for your Pittsburgh site for the length of time you need it. Our team will be there when you need us, right on time, setting up to keep you on schedule. And we also offer a quick dismantle of your crowd control barriers.
Contact Us Today
Finish planning your Pittsburgh event or get your construction project underway with help from Woodsmith Fence Corp. Contact our team today to reserve your fencing or if you have any questions about renting your crowd control fencing.