Crowd Control Barriers For The Buffalo, NY Area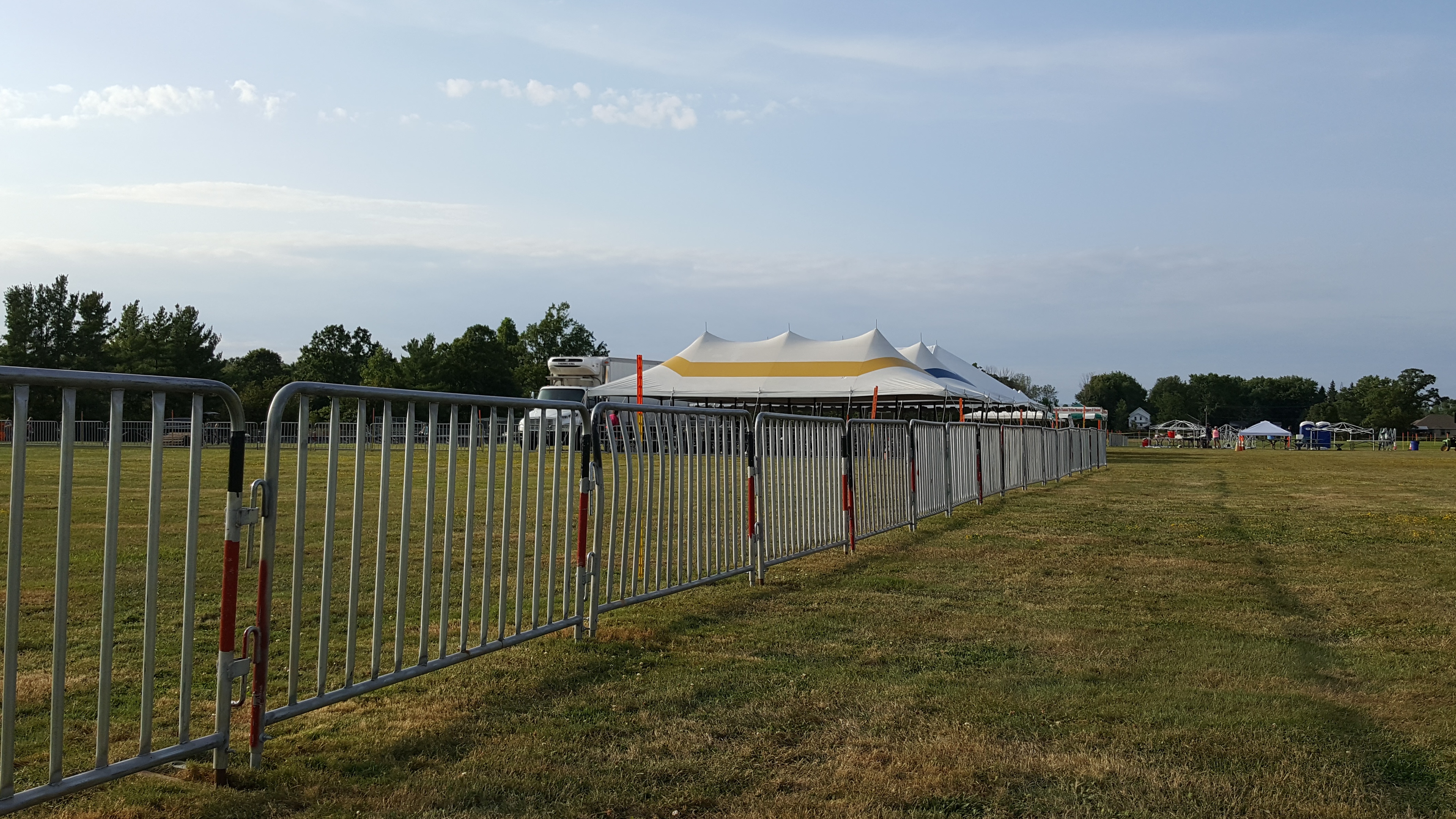 Buffalo, NY is home to some of the best events throughout the city. From the Allentown Art Festival to Canalside Concerts, organizations are always planning and executing events that draw in large crowds. If you are an event planner or an organization that needs effective crowd control barriers, Woodsmith Fence Corp is your solution.
Depending on your event or gathering you are hosting, you may require different means of crowd control. Temporary fencing and crowd control barriers are essential when it comes to keeping order in heavily populated areas, no matter what kind of event is going on. This helps keep the event running smoothly and promotes safety. Crowd control barriers are an excellent option as they are durable and offer flexibility for setup.
Offering A Variation Of Barriers

We even offer a more attractive crowd control barrier that is in the form of a white picket fence, this type of barrier has been used worldwide at Nascar tracks, PGA Tournaments, and other prestigious events and locations. These barriers are effective and have an aesthetically pleasing look to them.
On the contrary, we have crowd control barriers for construction. These barriers look very standard but get the job done in an effective way. As usual, these are durable barriers that are easy to set up and take down.
All of our barriers are easily adaptable as needed. So, what kind of event or scenario do you need crowd control barriers for? Let us help provide you with everything you need!
Trust Woodsmith Fence Corp
One thing you should know about us, is that we pride ourselves on the relationships we build with our customers. We not only offer excellent products and installation services, but we operate on our core values and make sure they guide us so we can build successful relationships that benefit everyone involved.
Our Core Values Are:
High Performance
Family
Excellence
Customer Intimacy
Trust
Growth
Integrity
Loyalty
Contact Us Today
We look forward to serving you and making a difference on your site!