Commercial Fencing Services

Available in the Tonawanda, NY Area
If you are in the Tonawanda, NY area looking for a commercial fencing company, look no further than Woodsmith Fence. We can install a variety of fencing with the style and functionality that you need. Whether you need high-security fencing, guard rails, bollards, gates, DOT bridge safety, or temporary fencing, we are your solution. We have fencing that is beneficial for different uses such as acoustic controlled fencing, privacy, decoration, and even agricultural fencing. Take some time to call our team and discuss your needs with us. We will be happy to help your business or commercial operation out with a fence that best suits it!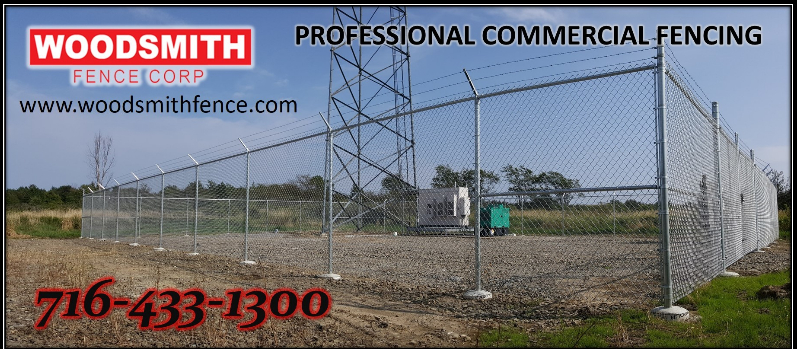 Temporary Fencing
If your business is not tied to a single location but you still need fencing, we have a solution for you. Our temporary fencing is excellent for a variety of applications. From crowd control and security fencing to fencing for special events or construction, we have you covered. Many organizations need different types of fencing for different purposes. We would like to know, how can we help? Give us a call to discuss the purpose of your need for fencing and we will find the perfect solution.
Why Choose Woodsmith Fence Corp.?
Aside from the vast commercial fence services we offer, we provide excellent service all for a reasonable price. From concept to completion, our team of skilled designers and laborers will plan and execute the perfect system of fences for you. We are fully licensed, bonded, and insured.
Call Woodsmith Fence Corp. today!
Contact the Woodsmith team today to learn more about our commercial fencing services available in Tonawanda, NY.,