Commercial Fencing in Syracuse, NY
Enhancing Security and Aesthetics for Your Commercial Property

If you're a business owner in Syracuse, NY, searching for top-tier commercial fencing solutions, your search ends here. We specialize in delivering high-quality, resilient fencing tailored to various commercial properties. Whether you're a sports facility, retail store, or industrial complex, our team is committed to providing expertly installed fencing that enhances your premises' security and aesthetic appeal.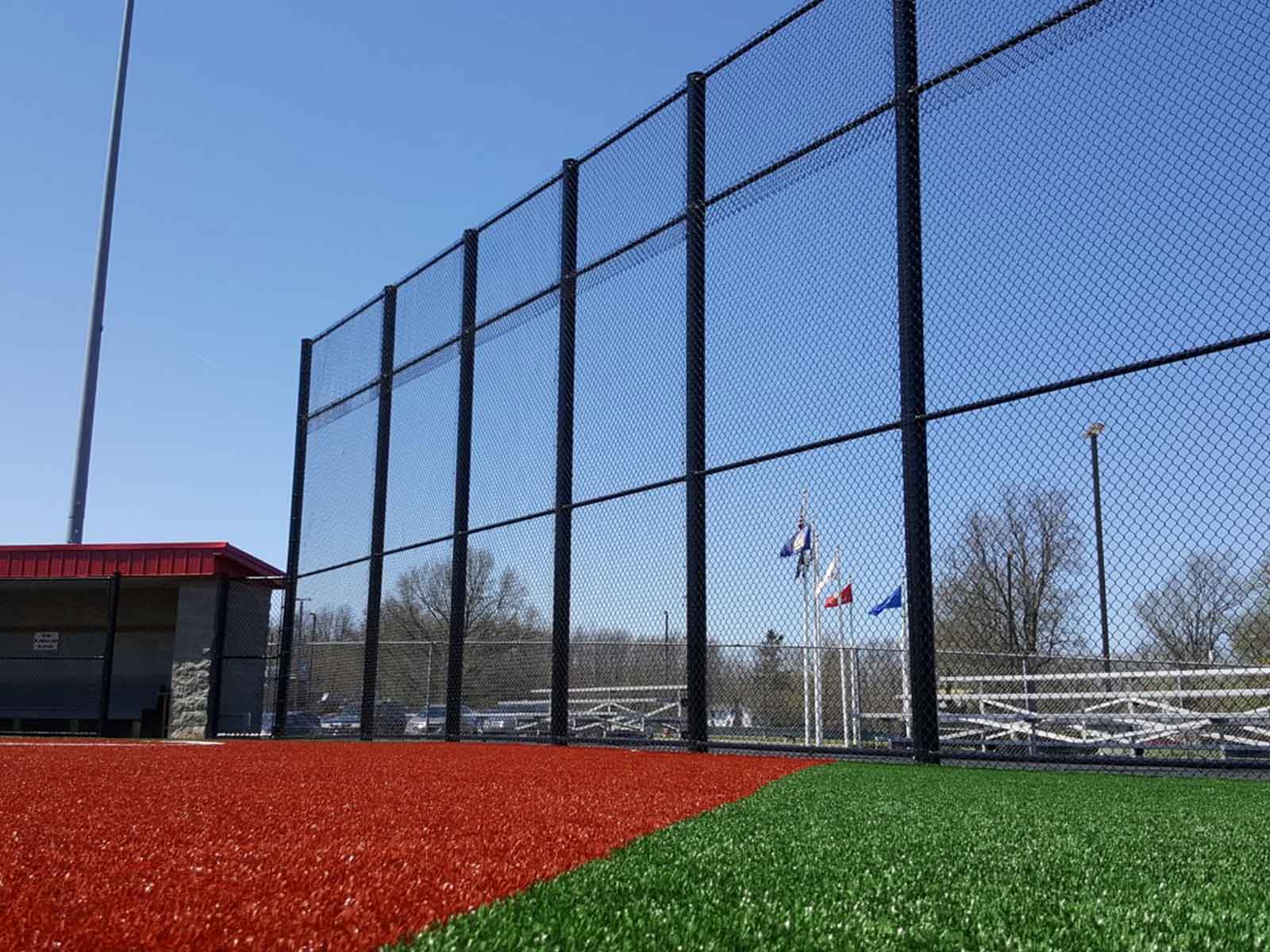 Athletic Fields & Backstops Fences
We offer expert fencing installation for various athletic fields in Syracuse, NY. Our professional services encompass tennis courts, baseball and softball fields, soccer fields, tracks, and any sports facility. Whether for a professional sports venue or a multi-use sports center, our experience ensures the job is done right.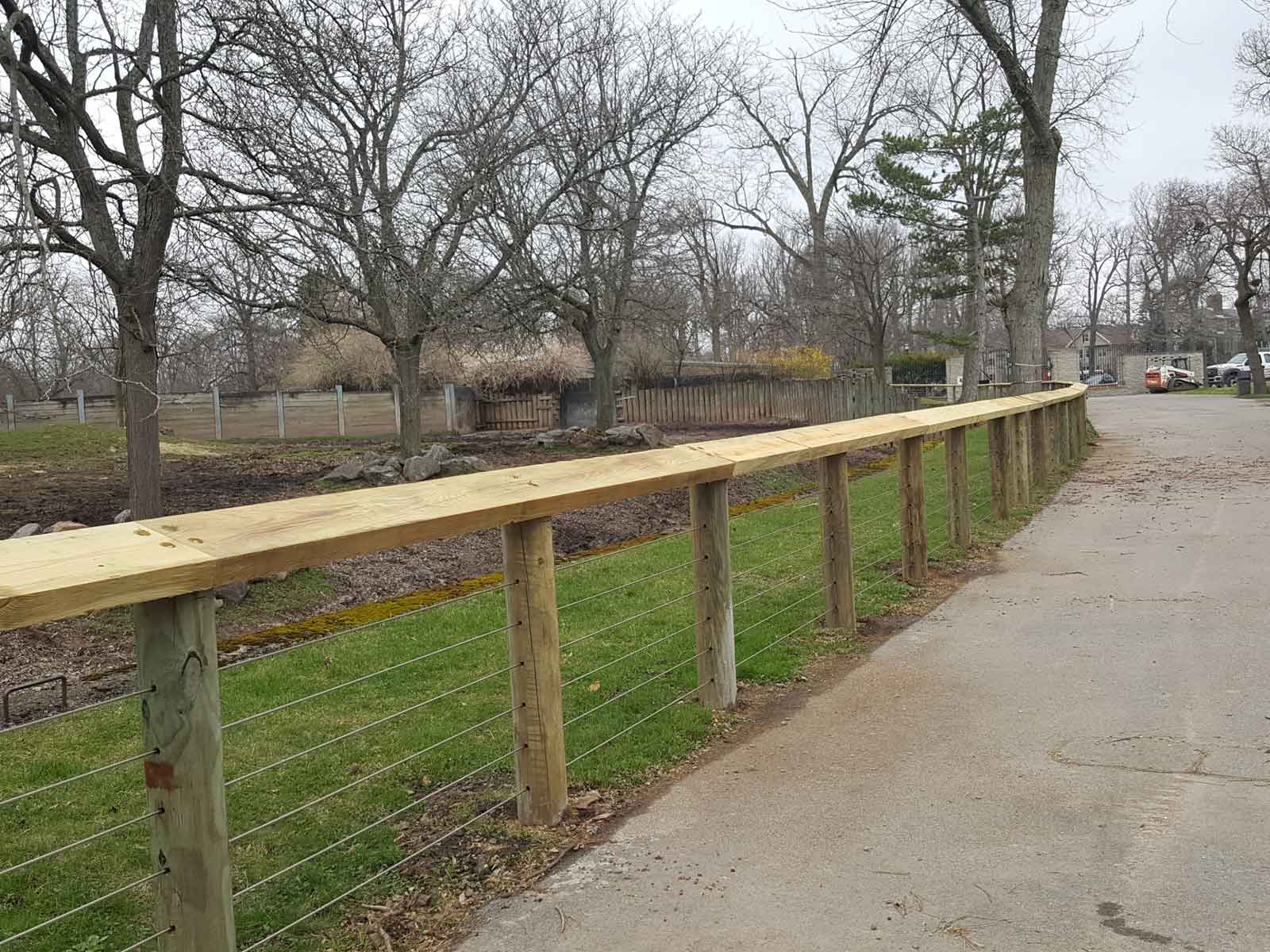 Fencing for Zoos & Wild Animal Parks
In Syracuse, we help zoos strike a balance between visitor enjoyment and animal comfort. Our fencing solutions maintain safe viewing distances without obstructing visibility or imposing on wildlife.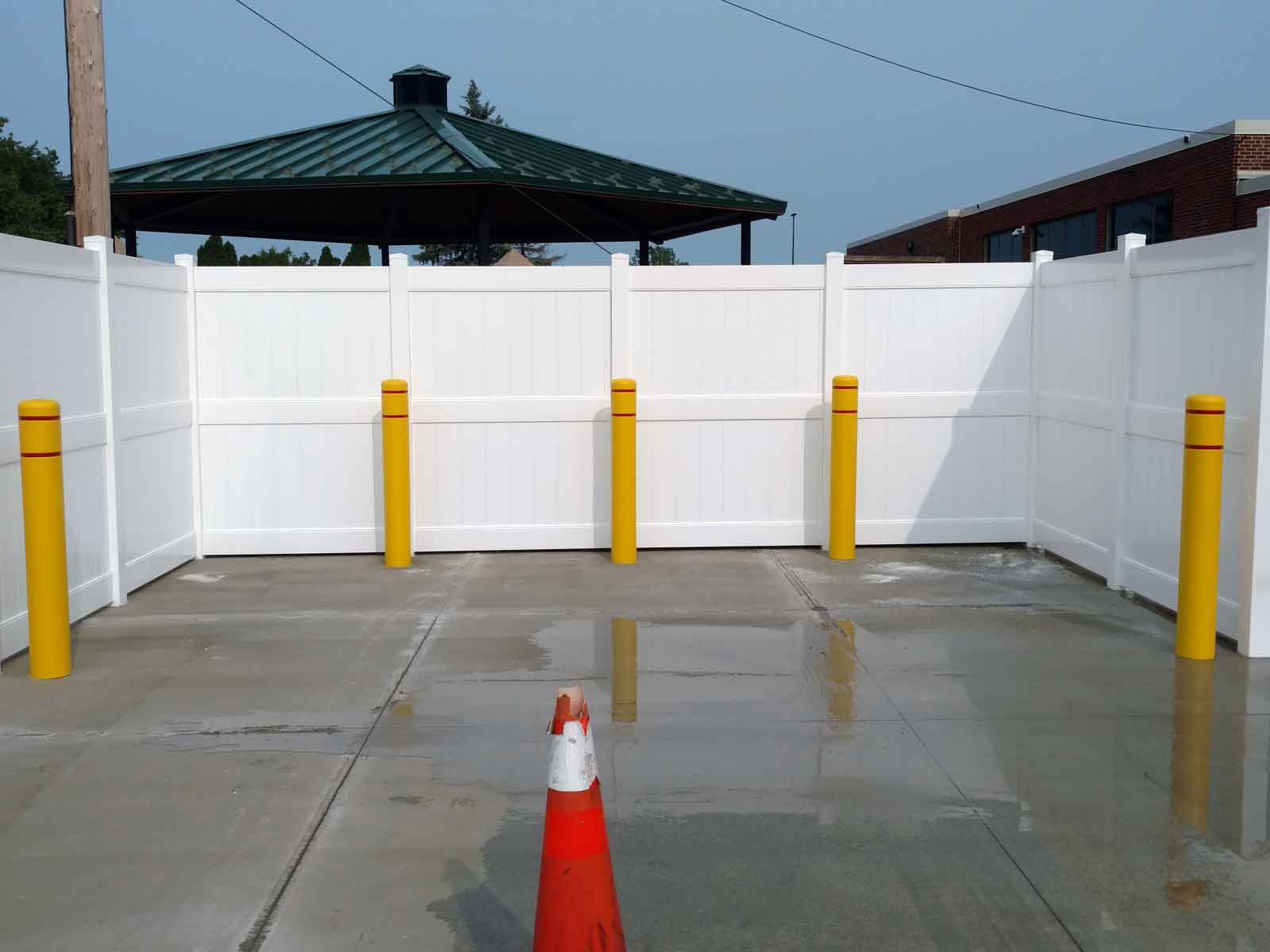 Bollards & Truss Gates
We provide robust commercial bollards and truss gates. These installations are designed to protect your property and form a sturdy line of defense.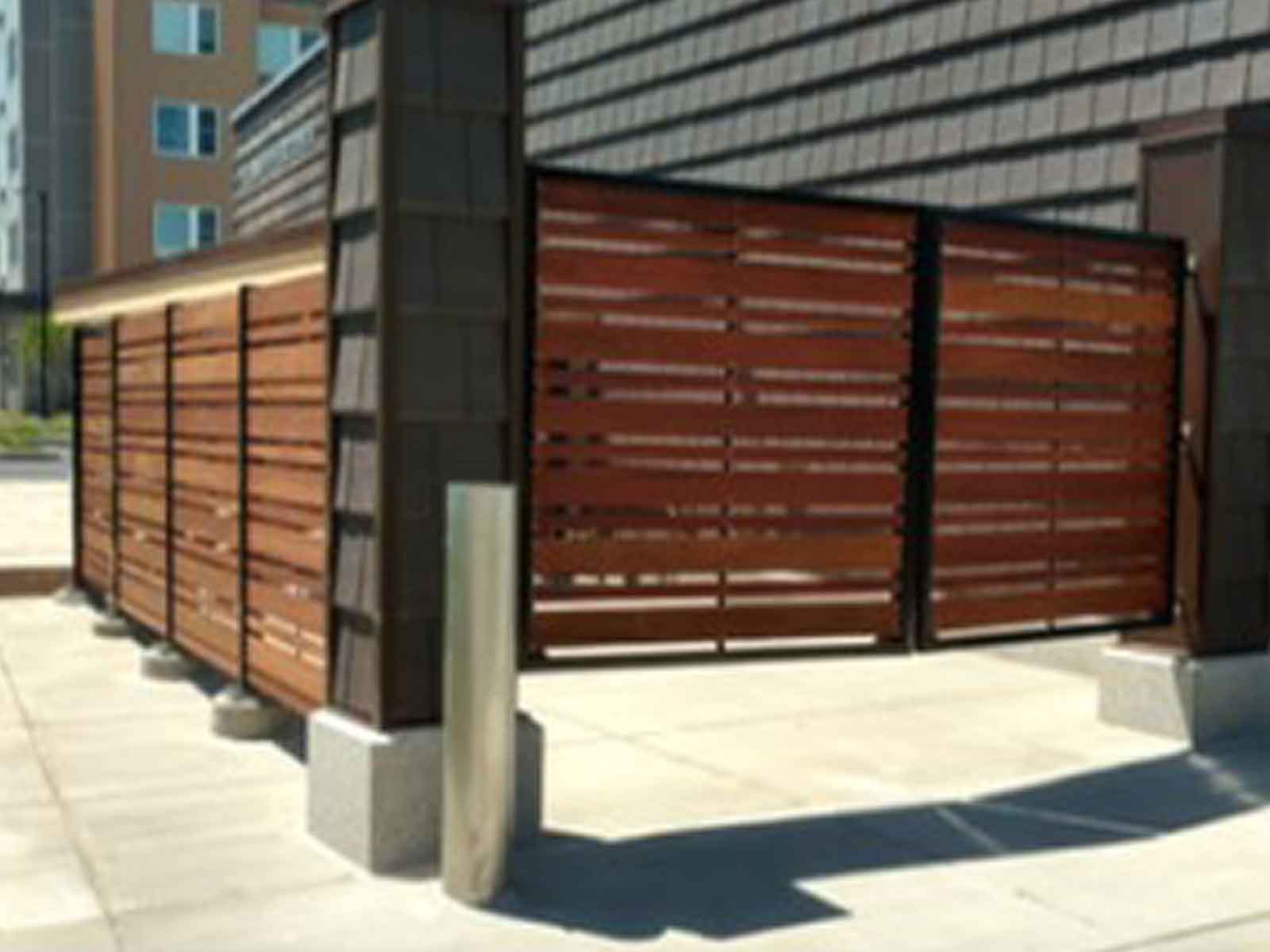 Dumpster Gates & Enclosures
Syracuse businesses can rely on us for custom-designed dumpster enclosures that align with city ordinances, boost security, and improve your property's visual appeal, despite the utility-focused nature of these spaces.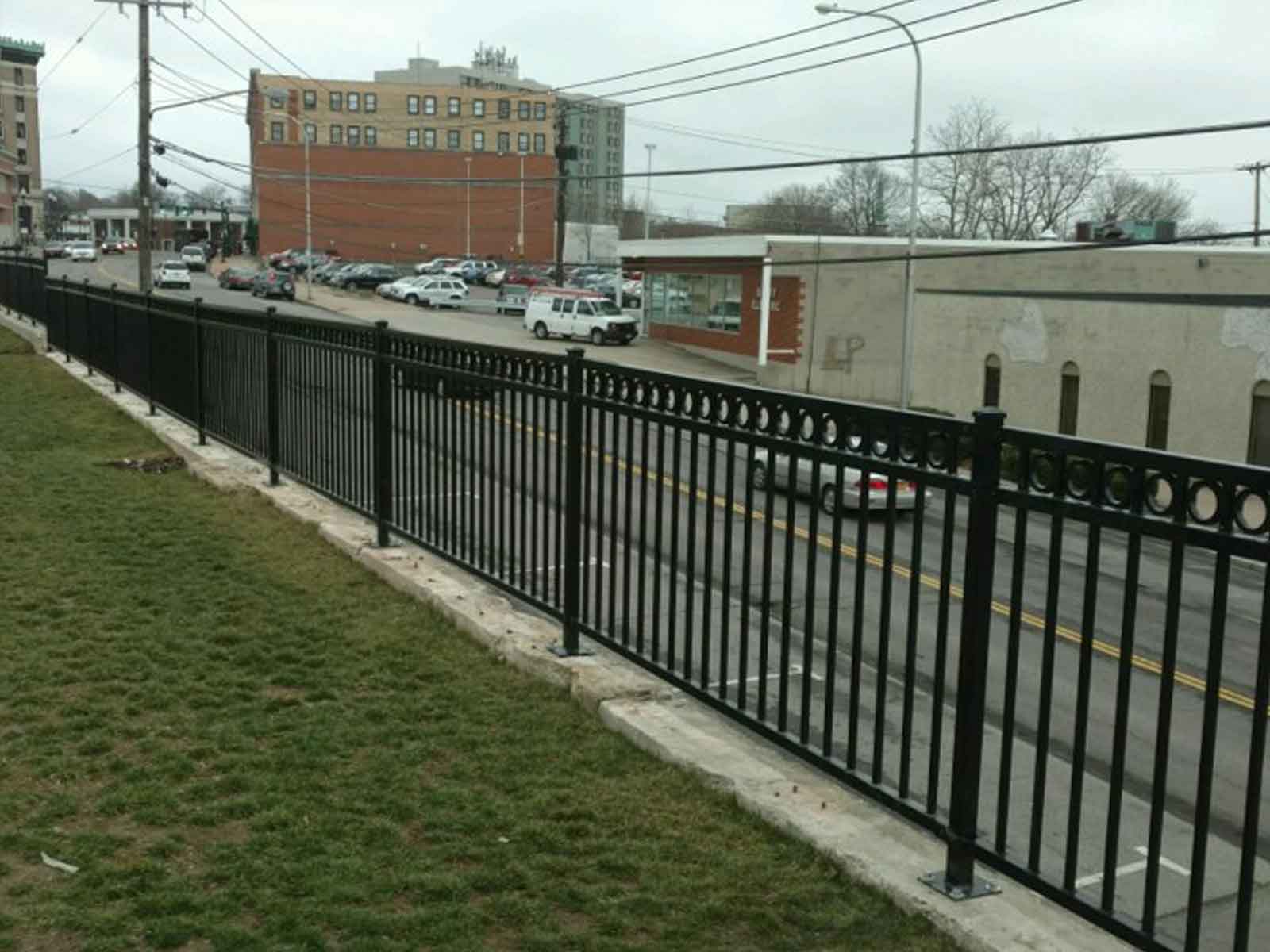 Commercial Wrought Iron Fencing
Our wrought iron fencing solutions offer any Syracuse, NY, business an elegant touch. They're cost-effective and add a sophisticated appeal without the need for privacy that wood provides.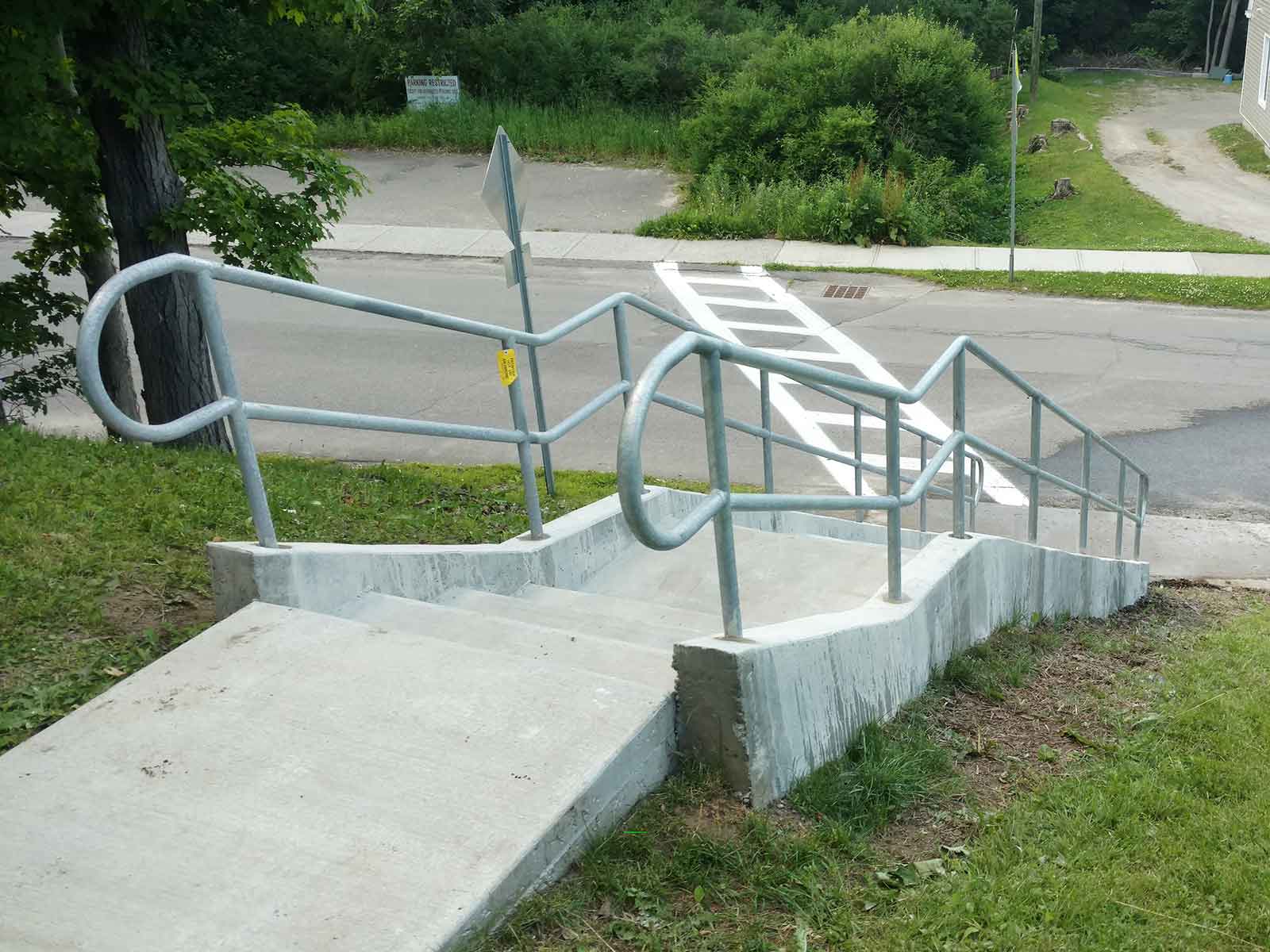 Commercial Handrails
Our ADA-compliant handrails increase accessibility while enhancing aesthetic appeal, adhering to safety standards, and improving your property's aesthetics.
Why Choose Us for Your Commercial Fencing Needs
As a trusted name in commercial fencing solutions in Syracuse, NY, we're dedicated to delivering durability, aesthetics, and high-quality service. Are you ready to enhance your commercial property's security and aesthetic appeal with our services? Contact us today to get a quote and learn how we can serve you.