Commercial Fencing in Hamburg, NY
Amplifying the Protection and Elegance of Your Commercial Estate

You've found your destination for business proprietors in Hamburg, NY, seeking exceptional commercial fencing solutions. We excel in delivering resilient, high-grade fencing designed for various commercial settings. From hospitality establishments to supermarkets, and industrial plants, our crew is dedicated to offering proficiently established fencing that intensifies your property's safety and aesthetic charm.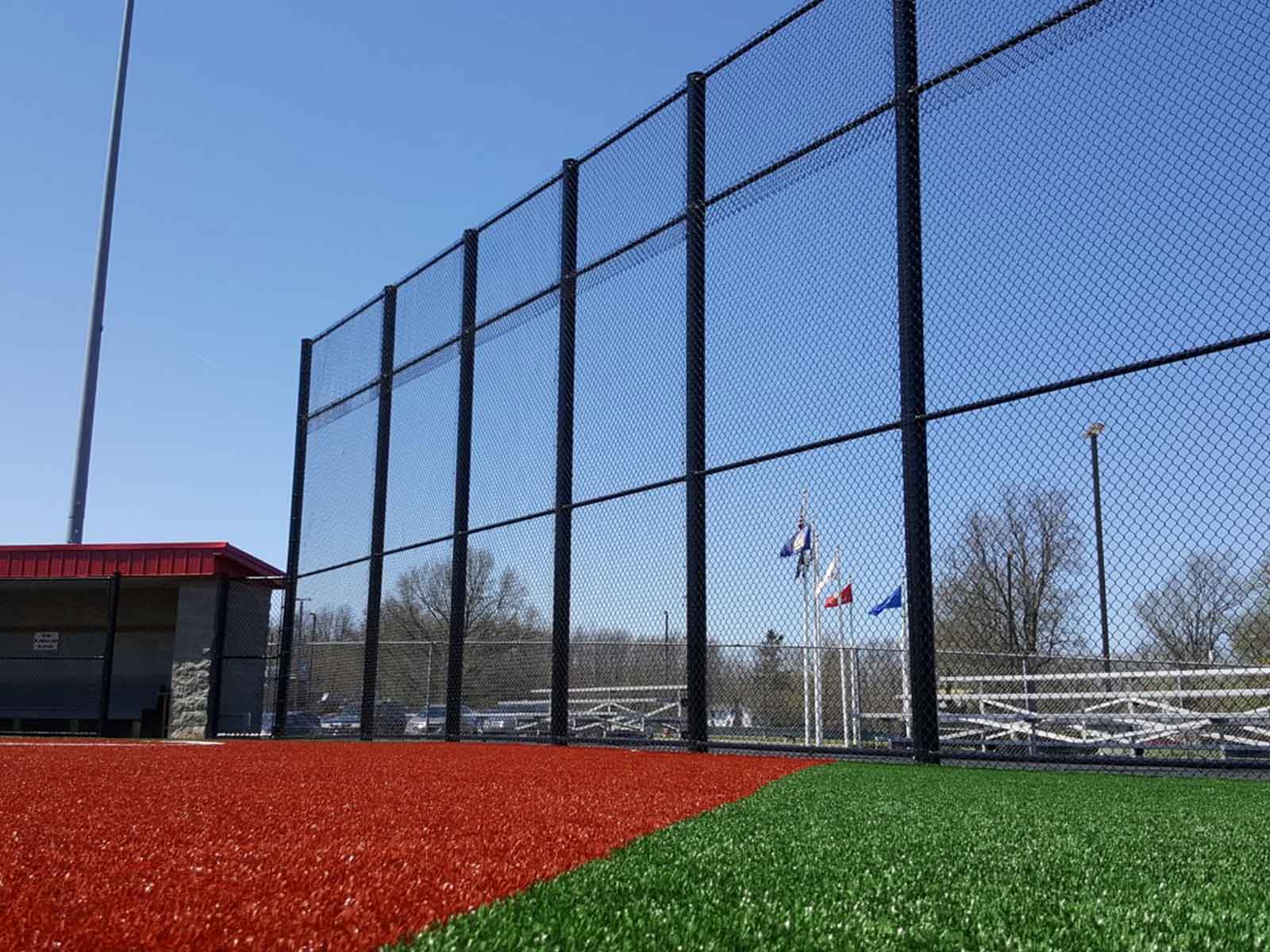 Athletic Fields & Backstops Fences
We offer specialized fencing services for diverse athletic facilities. We cater to tennis courts, baseball and softball fields, soccer fields, tracks, and other sports facilities. Our team is adept at managing projects for professional sports venues and multi-purpose sports centers.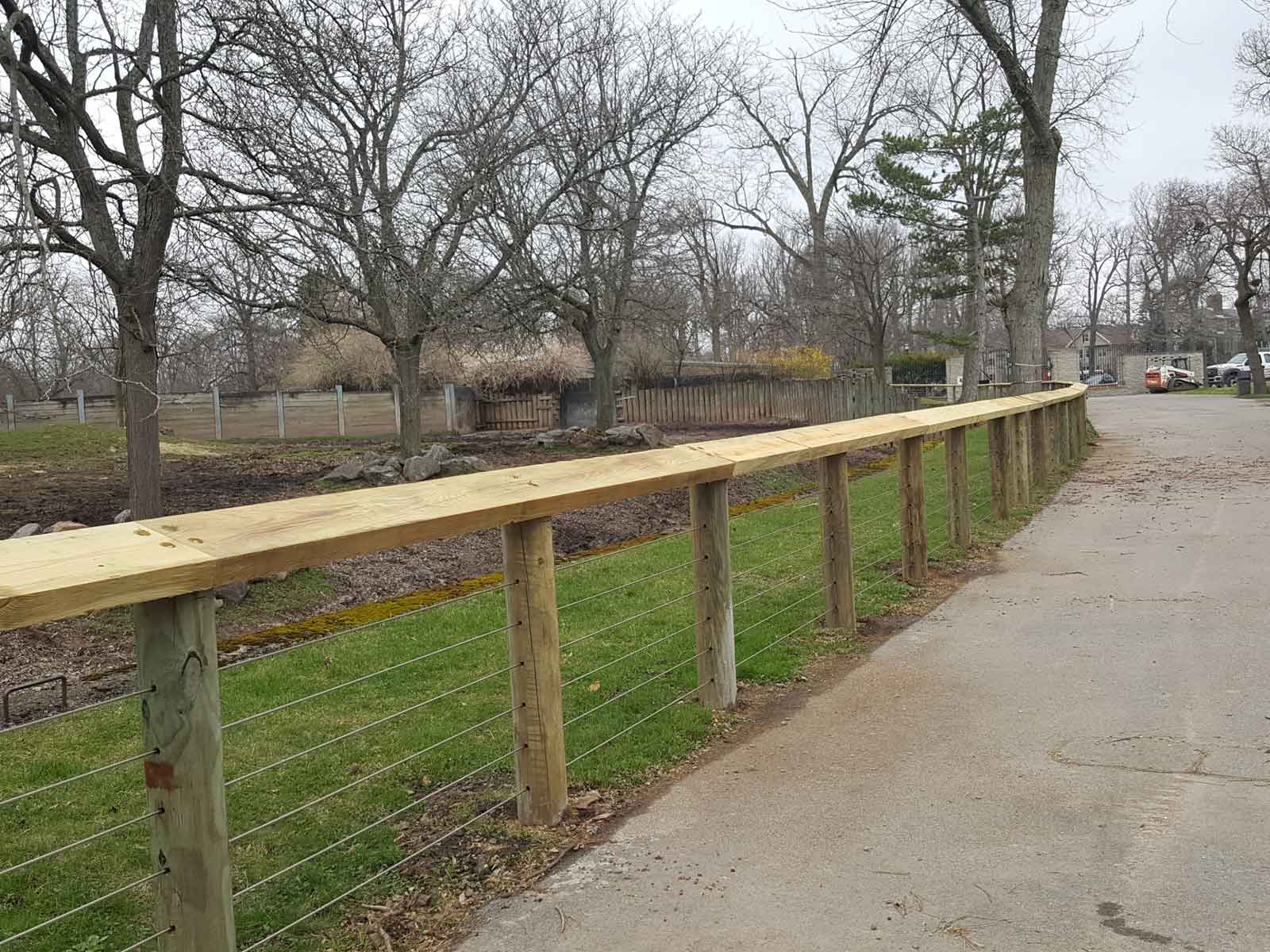 Fences for Zoos & Wild Animal Parks
Zoos and wild animal parks can rely on our fencing services to create inviting, safe spaces where visitors can observe animals from an appropriate distance without compromising the animals' comfort.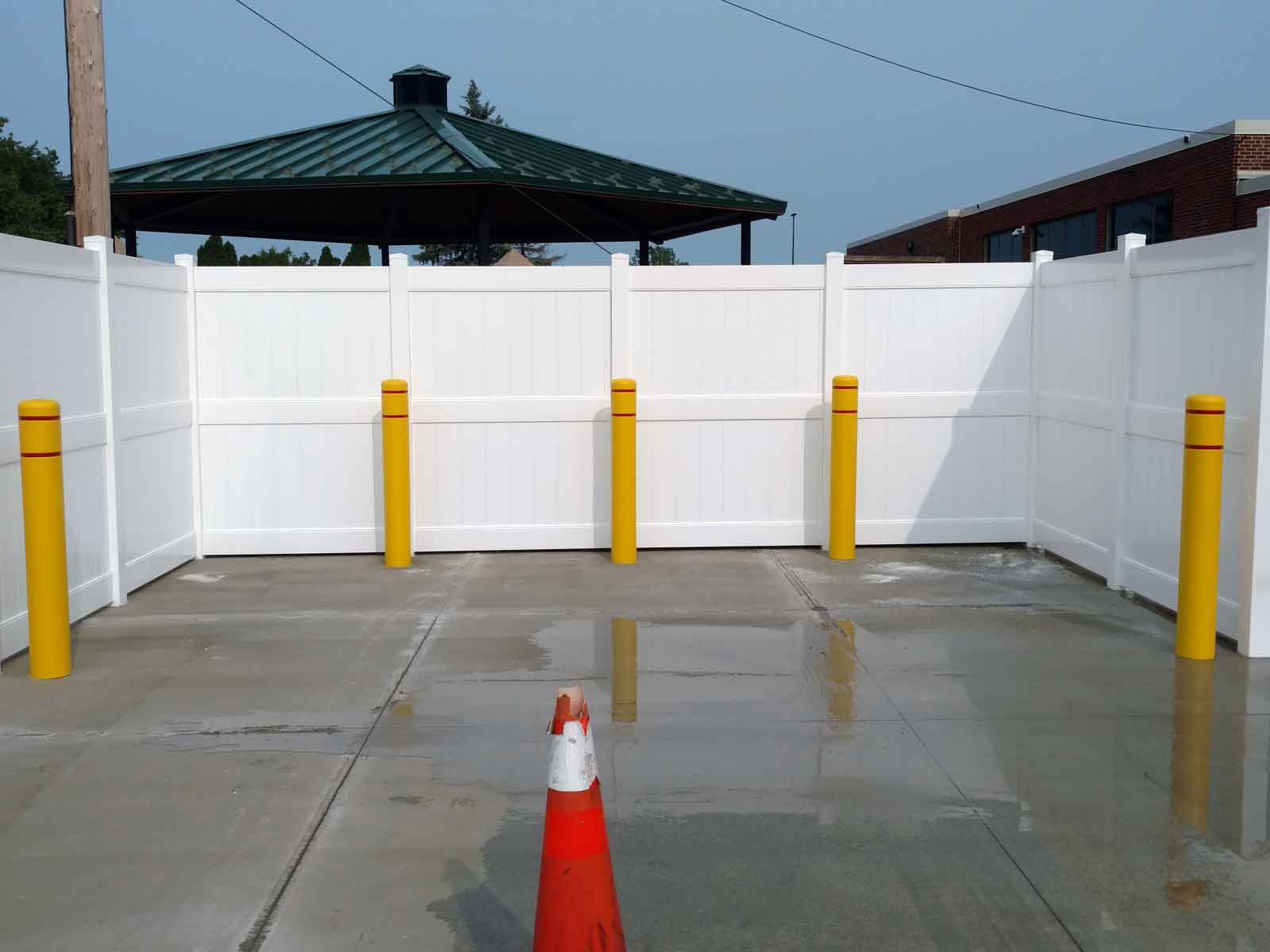 Bollards & Truss Gates
We provide sturdy commercial bollards and tubular barrier truss gates in Hamburg, NY. Our products, available in various sizes and configurations, are designed to protect your property against potential impacts.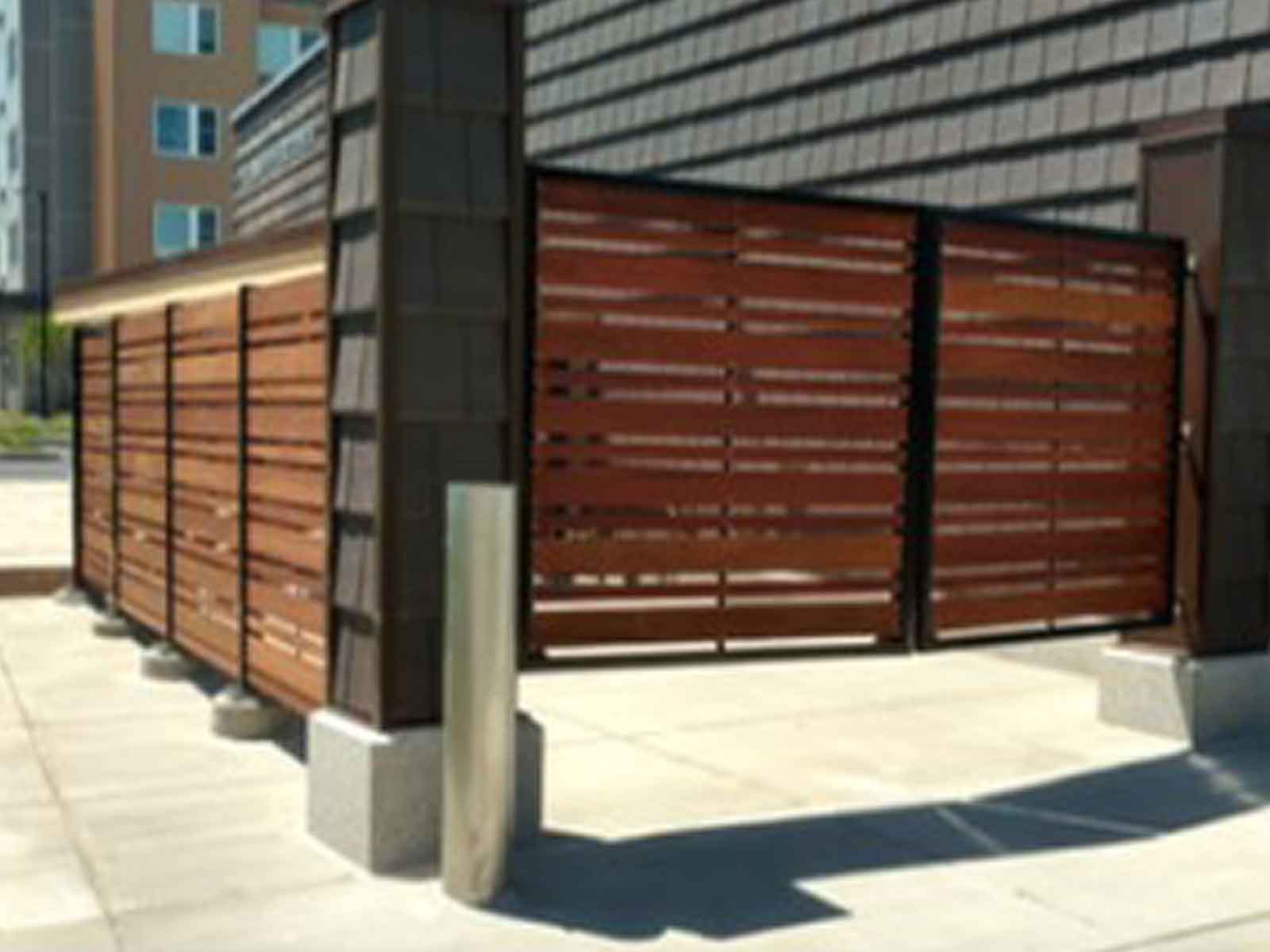 Dumpster Gates & Enclosures
Hamburg businesses can count on us for bespoke dumpster gates and enclosures. Our solutions comply with city guidelines, offer increased security, and elevate the aesthetic appeal of otherwise practical areas.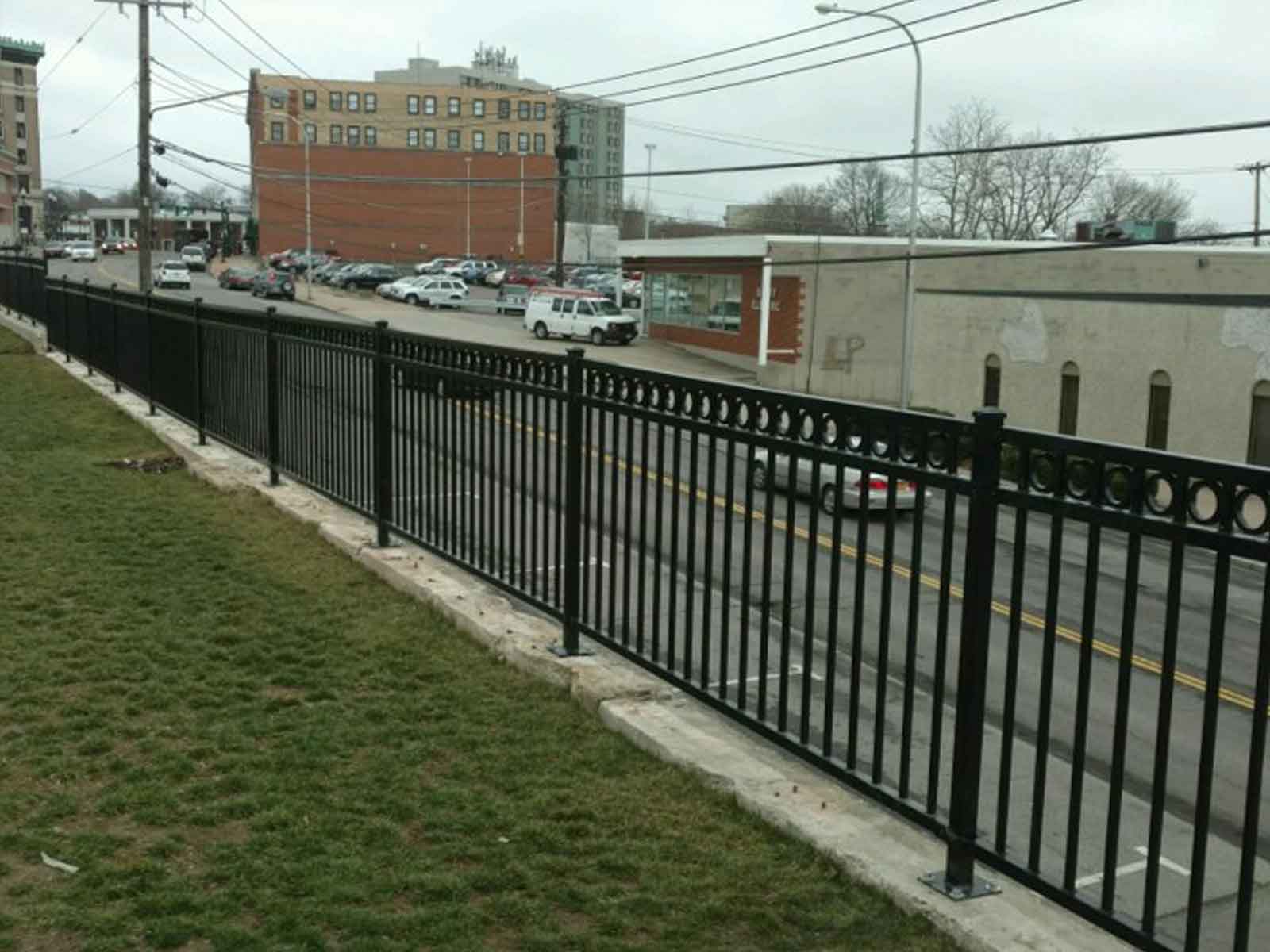 Commercial Wrought Iron Fencing
In Hamburg, NY, our wrought iron fences are an affordable way to inject charm into your commercial property without requiring the privacy of wooden fences.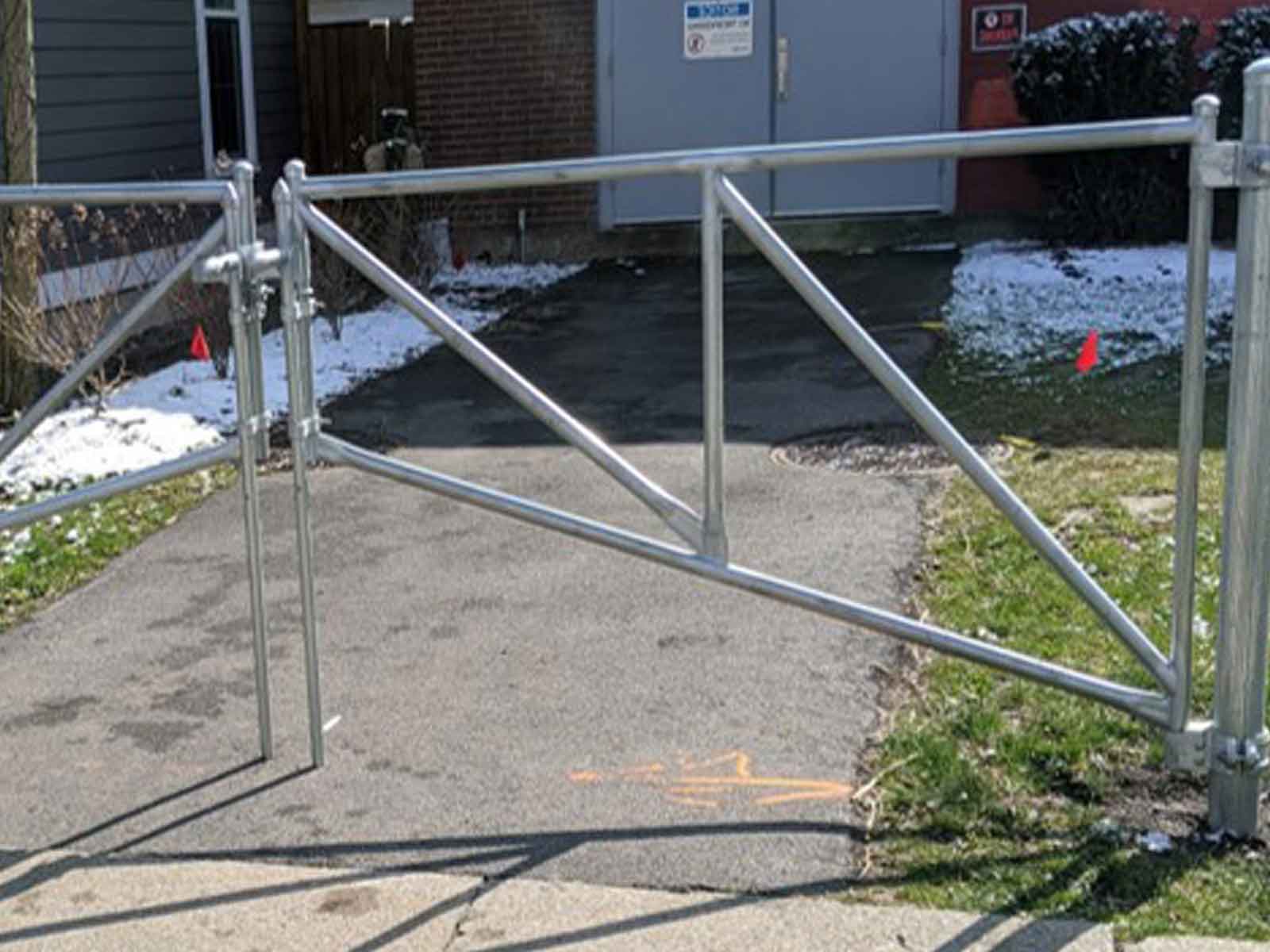 Commercial Handrails
We provide ADA-compliant handrails that enhance the accessibility of your commercial property while adding to its aesthetic appeal.
Why Choose Us for Your Commercial Fencing Needs in Hamburg
As a leading provider of commercial fencing solutions in Hamburg, NY, we're dedicated to offering durable, visually pleasing, and top-tier service. Ready to upgrade your commercial property's safety and aesthetic quotient with our solutions? Connect with us today to receive a quote and find out more about how we can be of service.