Commercial fence Company of Syracuse, NY
As you explore different fencing solutions for your business, consider Woodsmith Fence Corp., a commercial fence company serving Syracuse, NY. At Woodsmith Fence, we are experts at finding and installing the fence you need.
Our commercial fencing company can help you with your Syracuse business's needs from construction fencing to temporary pedestrian barriers for an event. From long term to short term fencing, we offer expert fence installation, and can quickly disassemble the fence when you're done and keep your schedule intact.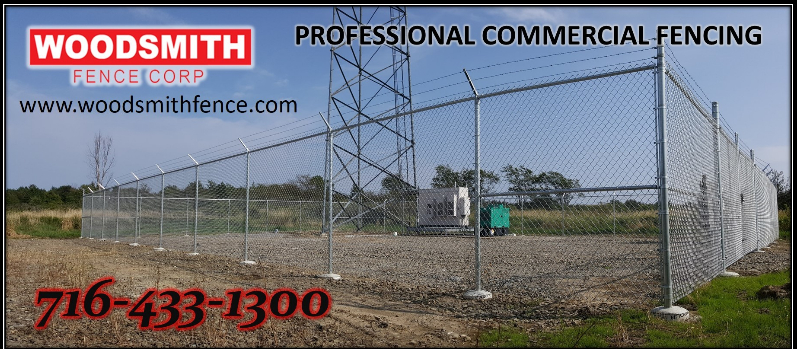 Why Choose Woodsmith?
Whatever your needs, our team of experienced professionals will be able to help you. We have a wide selection of commercial fencing available and are quick with installation.
We're also flexible in budgeting, able to work within your budget. We value performance, integrity and loyalty with all of our clients. With every business we work with, we focus on building a positive relationship, finding that to be the best way that our fencing company can help your business.
Contact Us
Contact our team at Woodsmith Fence Corp to find your fencing solution. Our commercial fencing company is the right choice to help your business meet its fencing needs. Find your solution today!