Commercial Fencing in Cincinnati, OH
Augmenting Your Business Premises' Security and Aesthetic Impressions

You've come to the right place for business proprietors in Cincinnati, OH seeking top-tier commercial fencing services. We specialize in delivering robust and high-quality fencing designed for a range of commercial settings. From restaurants to retail spaces and industrial plants, our dedicated team excels in providing professionally installed fencing that bolsters your property's safety and enhances its visual attractiveness.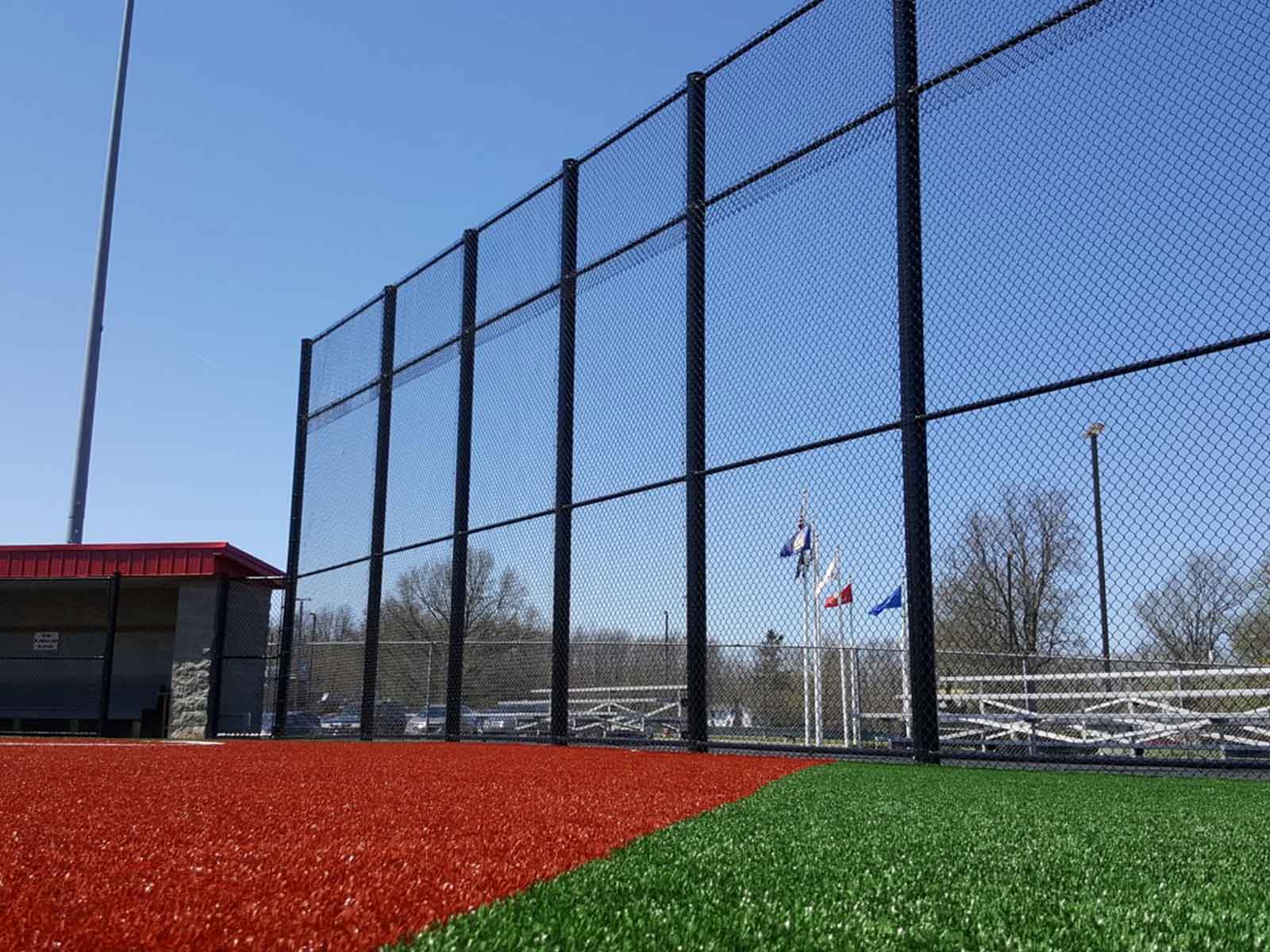 Athletic Fields & Backstops Fences
We deliver professional fencing services for various athletic facilities in Cincinnati, OH. We expertly install fences for tennis courts, baseball and softball fields, soccer fields, tracks, and all types of sports facilities. Our experience spans across professional sports venues and multi-use sports centers.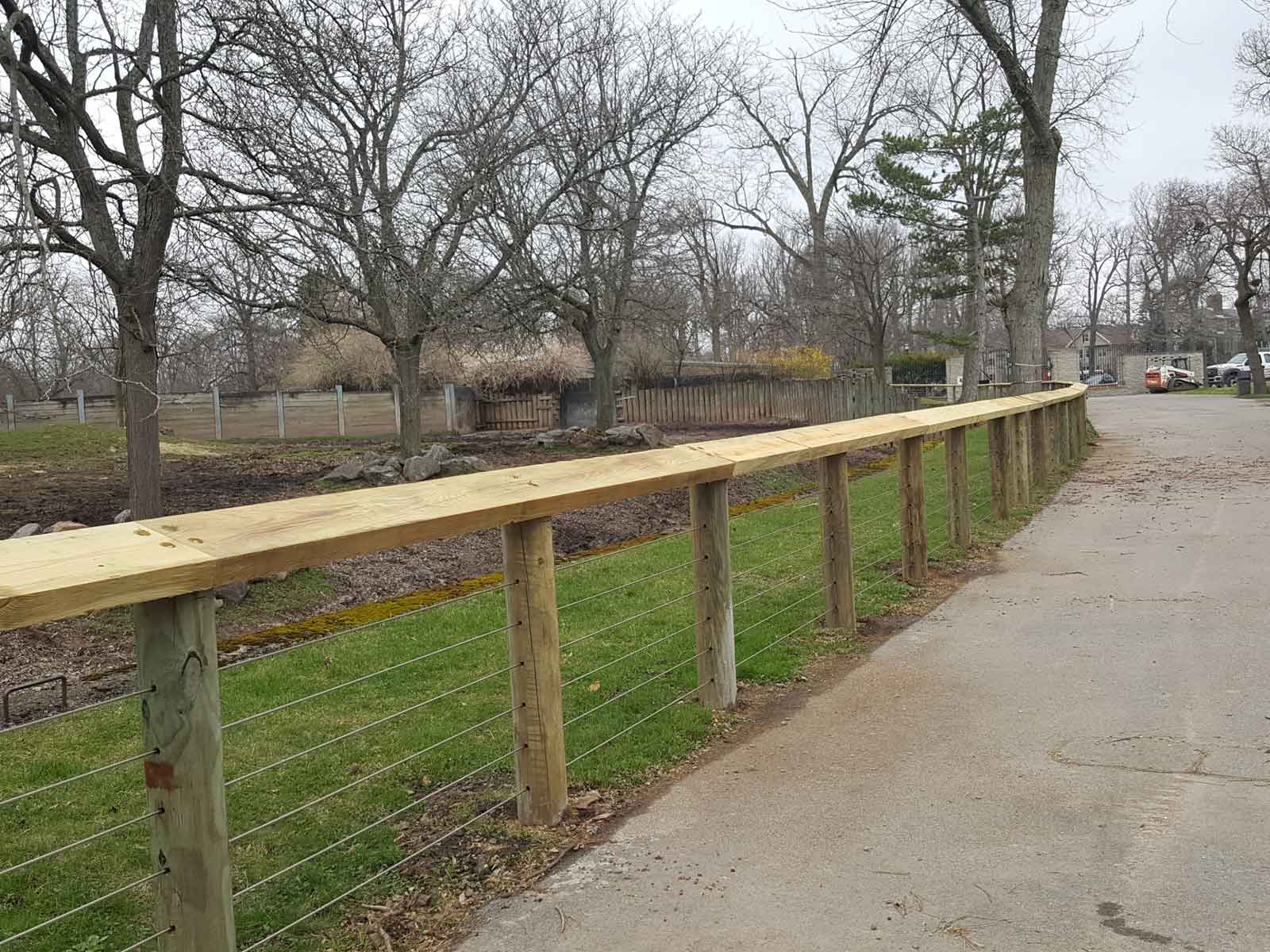 Fences for Zoos & Wild Animal Parks
Cincinnati area zoos can trust us to provide fencing solutions that blend safety, visibility, and comfort, ensuring a pleasant and safe viewing experience without intruding on wildlife's habitats.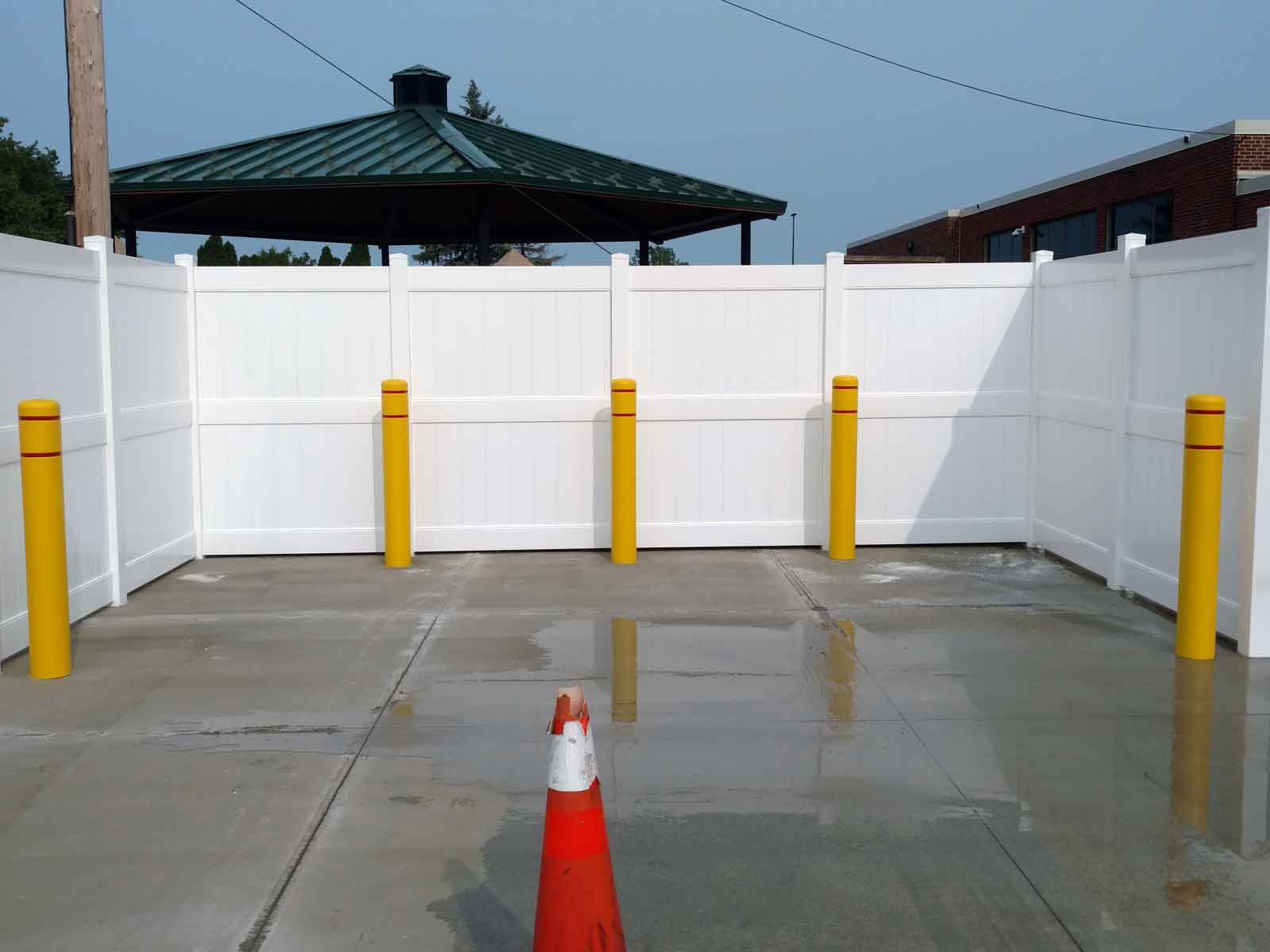 Bollards & Truss Gates
As a trusted provider in Cincinnati, we deliver durable commercial bollards and tubular barrier truss gates. Our products are designed to safeguard your property from potential high-speed impacts.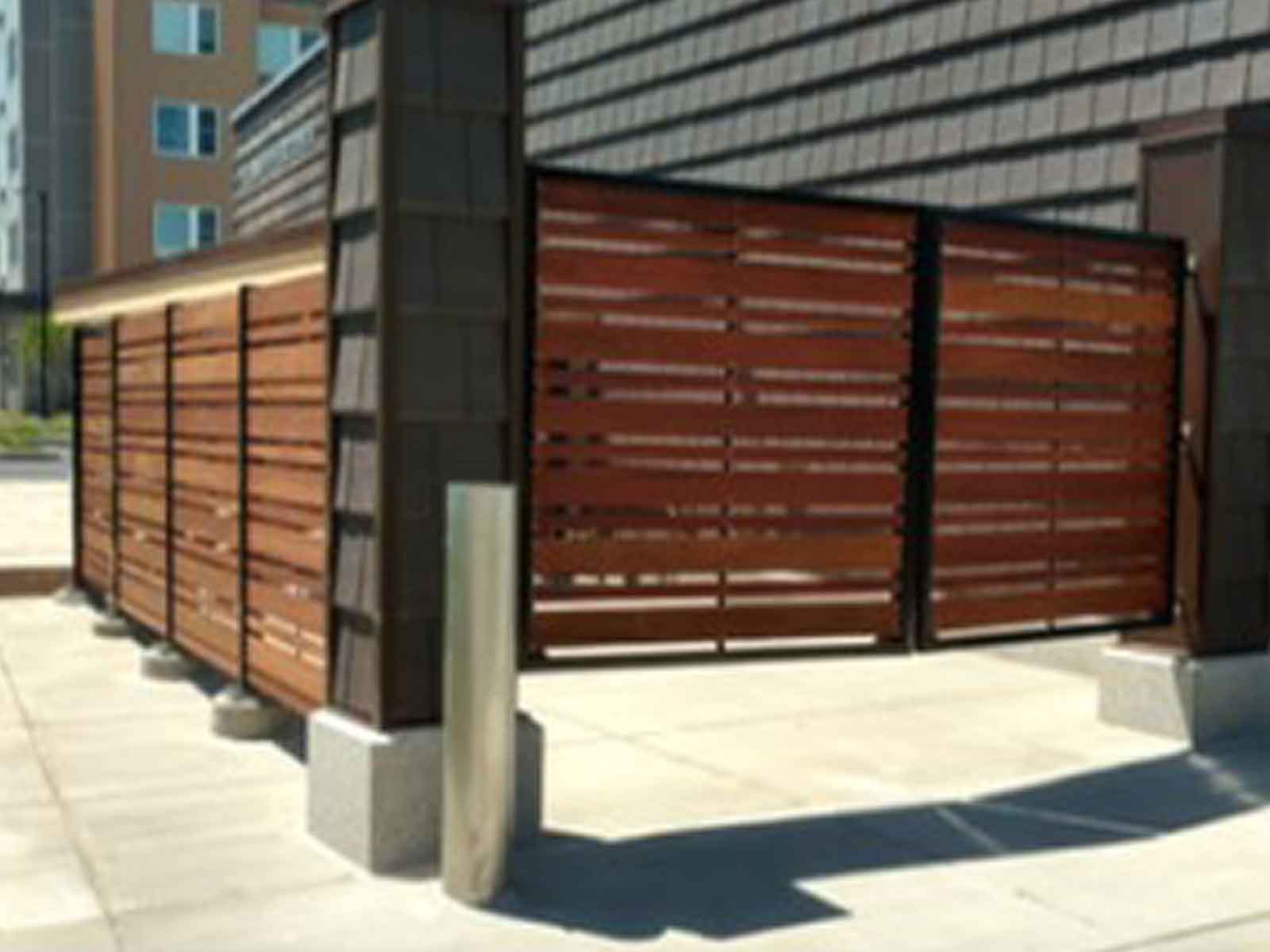 Dumpster Gates & Enclosures
Businesses in Cincinnati can take advantage of our custom-built dumpster gates and enclosures. Our solutions abide by city rules, boost security, and enhance your property's aesthetics, despite the practical nature of these areas.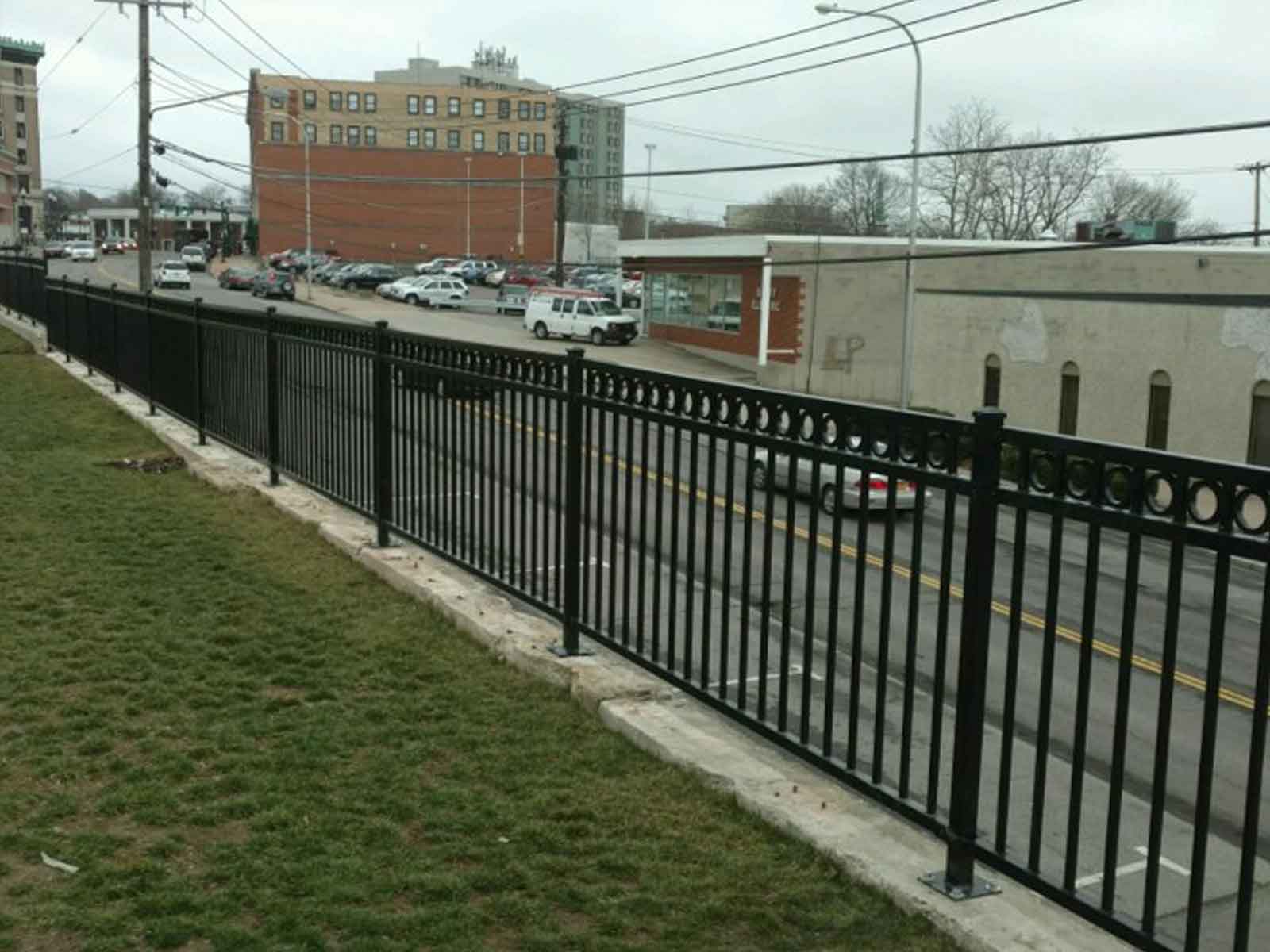 Commercial Wrought Iron Fencing
Cincinnati, OH, businesses can enhance their appeal with our elegant wrought iron fences. These cost-effective options deliver a touch of sophistication without the need for wooden privacy.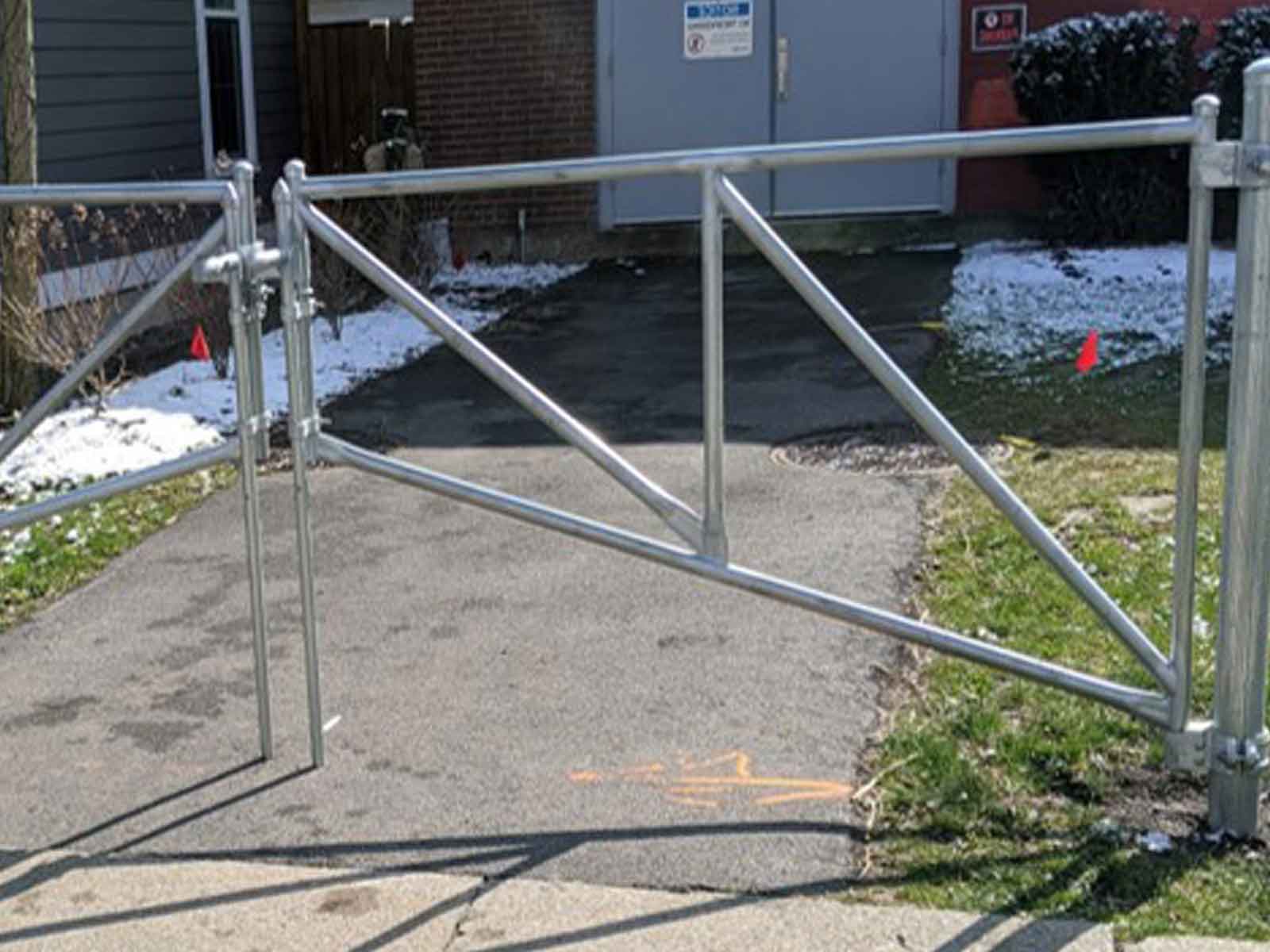 Commercial Handrails
We offer ADA-compliant handrails that enhance accessibility and beautify your commercial spaces. These handrails are made to comply with safety standards while contributing to your property's overall visual appeal.
Why Partner With Woodsmith Fence for Your Commercial Fencing Needs in Cincinnati
As a distinguished commercial fencing service provider in Cincinnati, OH, we stress the importance of strength, beauty, and top-notch service. Are you prepared to enhance your commercial property's security and visual appeal with our solutions? Connect with us today to request a quote and learn more about how we can cater to your needs.