Temporary Fencing For Cincinnati, OH
Woodsmith Fence is your premier source for temporary fencing in Cincinnati, OH. We stock a wide range of high-quality portable fencing products, including white vinyl picket fences, commercial-grade chain-link fences, and even privacy screens for job sites and special events.
Event Fencing & Pedestrian Barriers
Safety and security is always a concern when large crowds gather. Here at Woodsmith Fence, we can help you reduce the risks with our premium-grade pedestrian barriers and portable temporary fencing solutions.
Our team of fencing experts can help you choose the right rental fences for your specific application. We'll review your site plan, recommend the best options, and provide expert installation services to ensure your fencing performs as expected.
We also stock durable water-filled barriers that are ideal for areas where you need to create a separation between traffic and pedestrians. These highly effective, highly visible barriers can be used as a stand-alone solution to block off driveways and roads, or they can also be installed in conjunction with entry gates and other fencing products.
Security Fencing For A Safe Job Site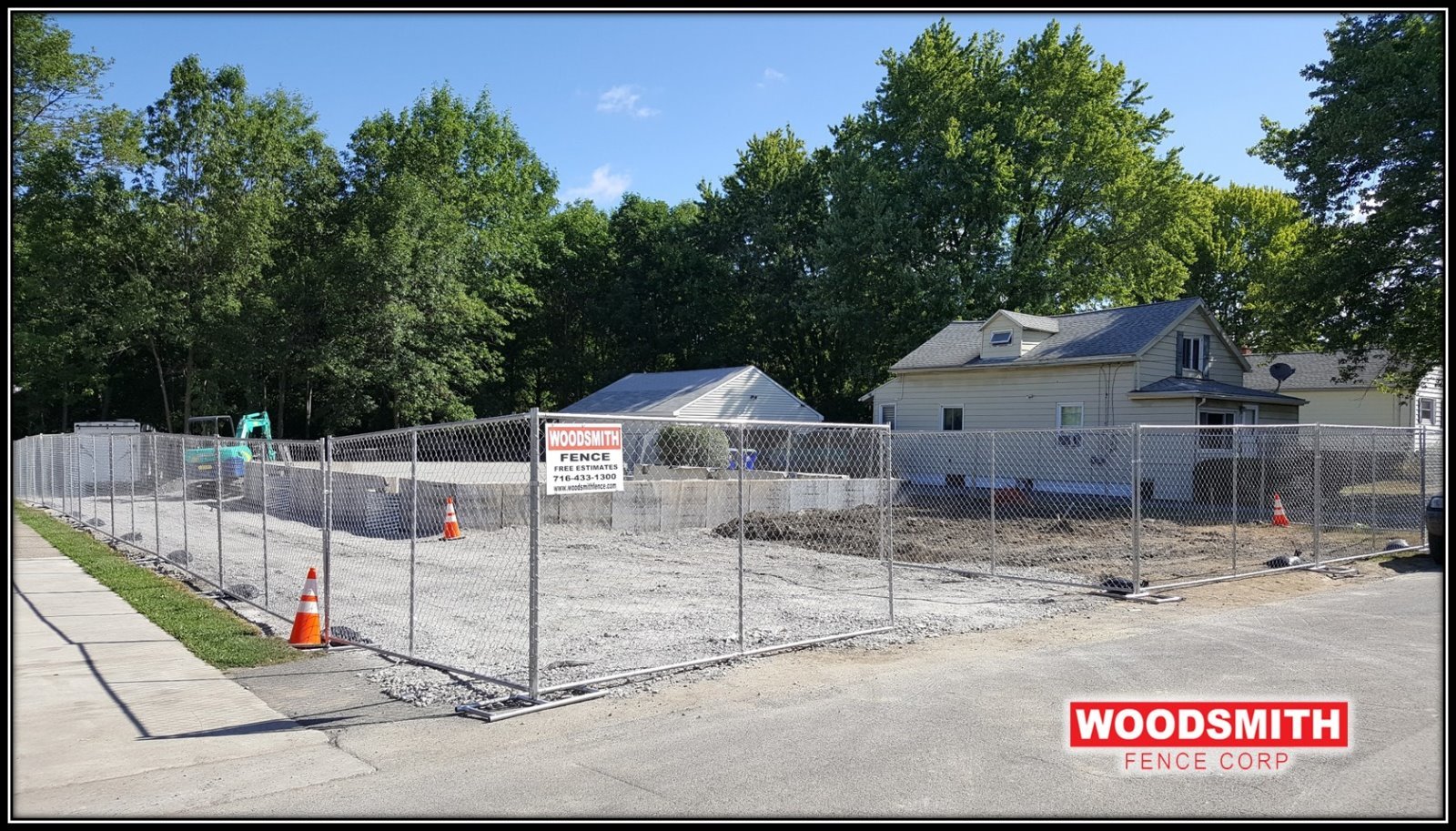 Whether you have a worksite to manage the last thing you want to worry about is trespassers and curious onlookers who get to close to hazardous areas - that's why it's important to choose the right temporary fencing solutions.
Woodsmith Fence is your source for commercial-grade rental chain link fence that's designed to keep your job site secure. All of our commercial fence products are well-maintained and built to exceed all county, state, and federal regulations regarding portable fencing. We can even add privacy screens to further enhance the security of your project while reducing complaints related to dust and visual distractions.
Call For Easy Fence Renting Today!
To learn more about why we're the premier source for temporary fencing in Cincinnati, OH, contact us here at Woodsmith Fence today.