Buffalo, NY Commercial Fencing
Buffalo, NY Temporary Commercial Fencing
Whether you are trying to secure a construction site or you need to control a crowd, Woodsmith Fence Corp. has temporary commercial fencing to fit your needs. This type of fencing is a great option to block the view of construction areas and protect such areas from unauthorized entry. It is also the right option for special events to control crowds. You can also protect certain areas of your site, such as danger zones, to keep people from accidentally wandering into dangerous areas. Once the construction is complete or the event is over, temporary commercial fencing can be taken down as quickly as it was assembled.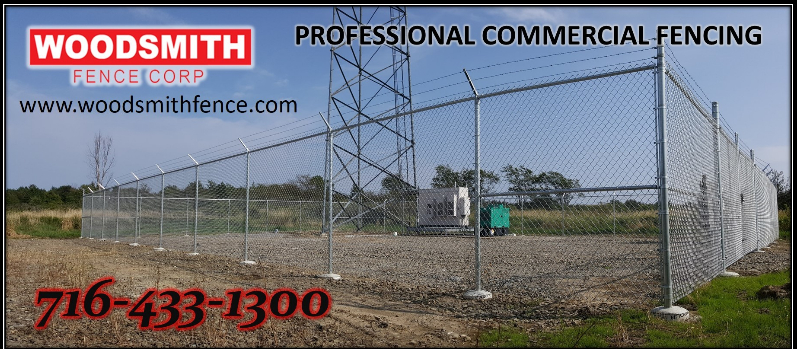 Buffalo, NY Permanent Commercial Fencing
When you need a permanent solution for your fencing needs, then you should consider our permanent commercial fencing. With this type of fencing, you can add an extra layer of security for your business and prevent unauthorized entry. The professionals at Woodsmith Fence Corp. can provide you with a cost-effective solution to fit your needs. We offer many different materials and styles from which to choose. We'll discuss your needs and help you determine what type of commercial fencing makes sense for your property.
Dependable Service
When you choose Woodsmith Fence Corp. for your commercial fencing needs, you'll get service that is second to none. Our customers are our top priority. Our friendly associates are waiting to answer your questions and explain our process to you. Our goal is to keep you informed every step of the way and ensure your satisfaction at the completion of your commercial fence installation. If you're ready to take your building's security to the next level, then give Woodsmith Fence Corp. a call today to see what we can do for you.