Commercial Fencing in Buffalo, NY
Bolstering Security and Visual Appeal for Your Commercial Property

If you're a Buffalo, NY, business owner seeking exceptional commercial fencing solutions, you've landed at the right place. We provide high-quality, robust fencing customized to different commercial environments. Be it an athletic field, retail outlet, or industrial hub, our team is skilled at installing fencing that augments your property's safety and aesthetic charm.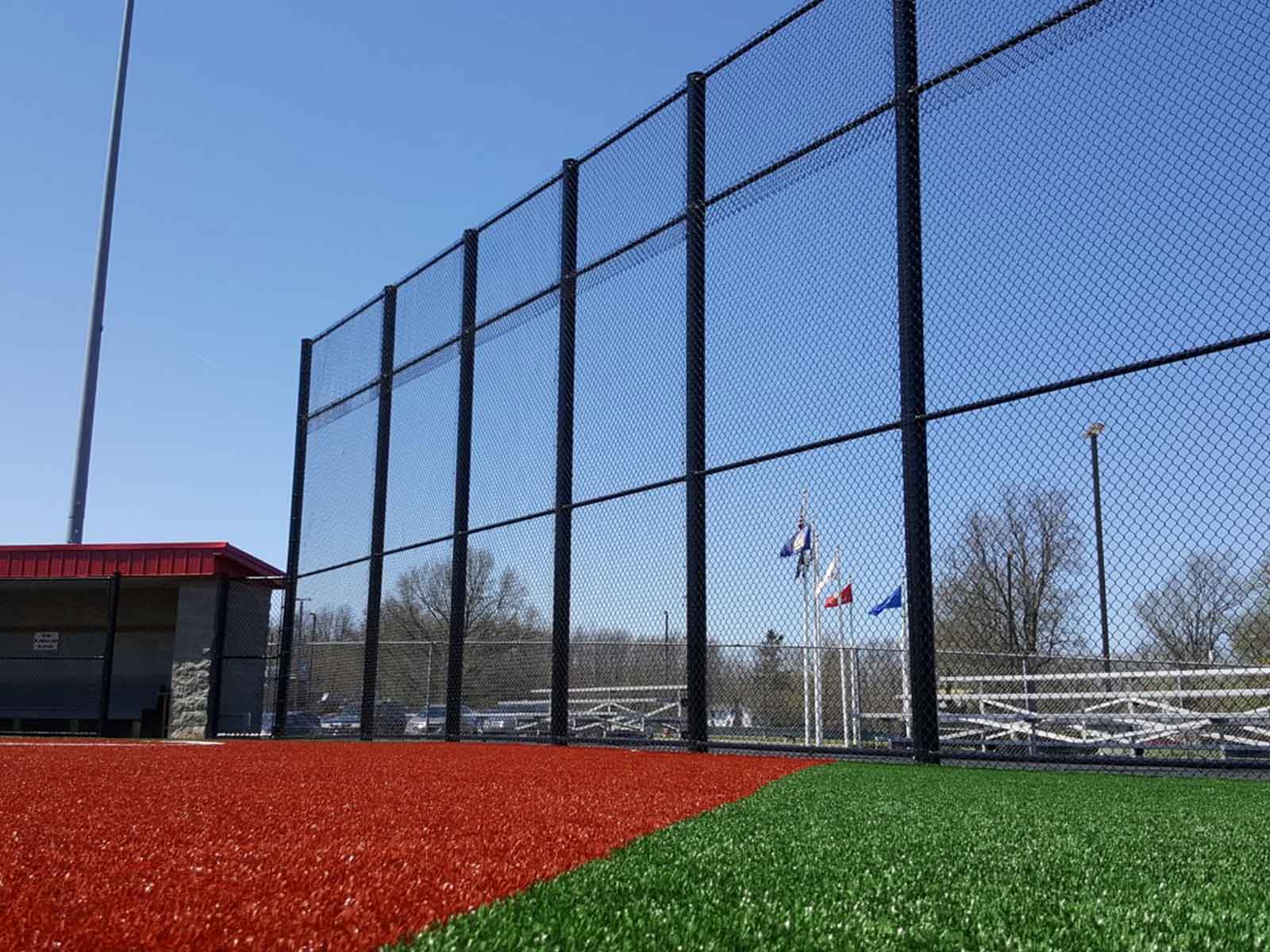 Athletic Fields & Backstops Fences
We offer expert fencing services for diverse athletic facilities in Buffalo, NY. From tennis courts to baseball fields and multi-use sports complexes, our experience ensures flawless installations.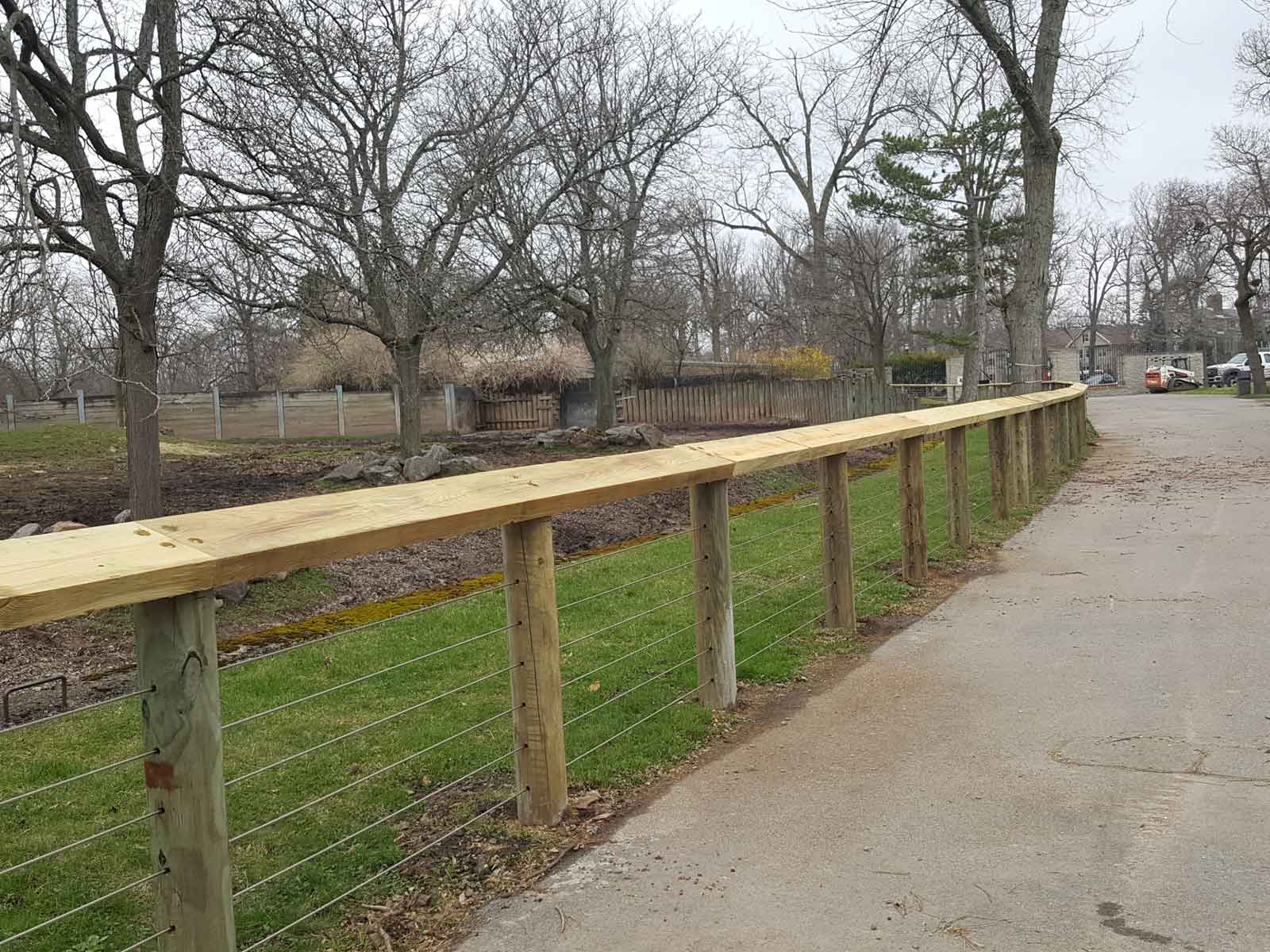 Fencing for Zoos & Wild Animal Parks
We provide fencing solutions for zoos in Buffalo that maintain a harmonious balance between visitor experience and animal comfort, ensuring unobstructed views without compromising wildlife's living conditions.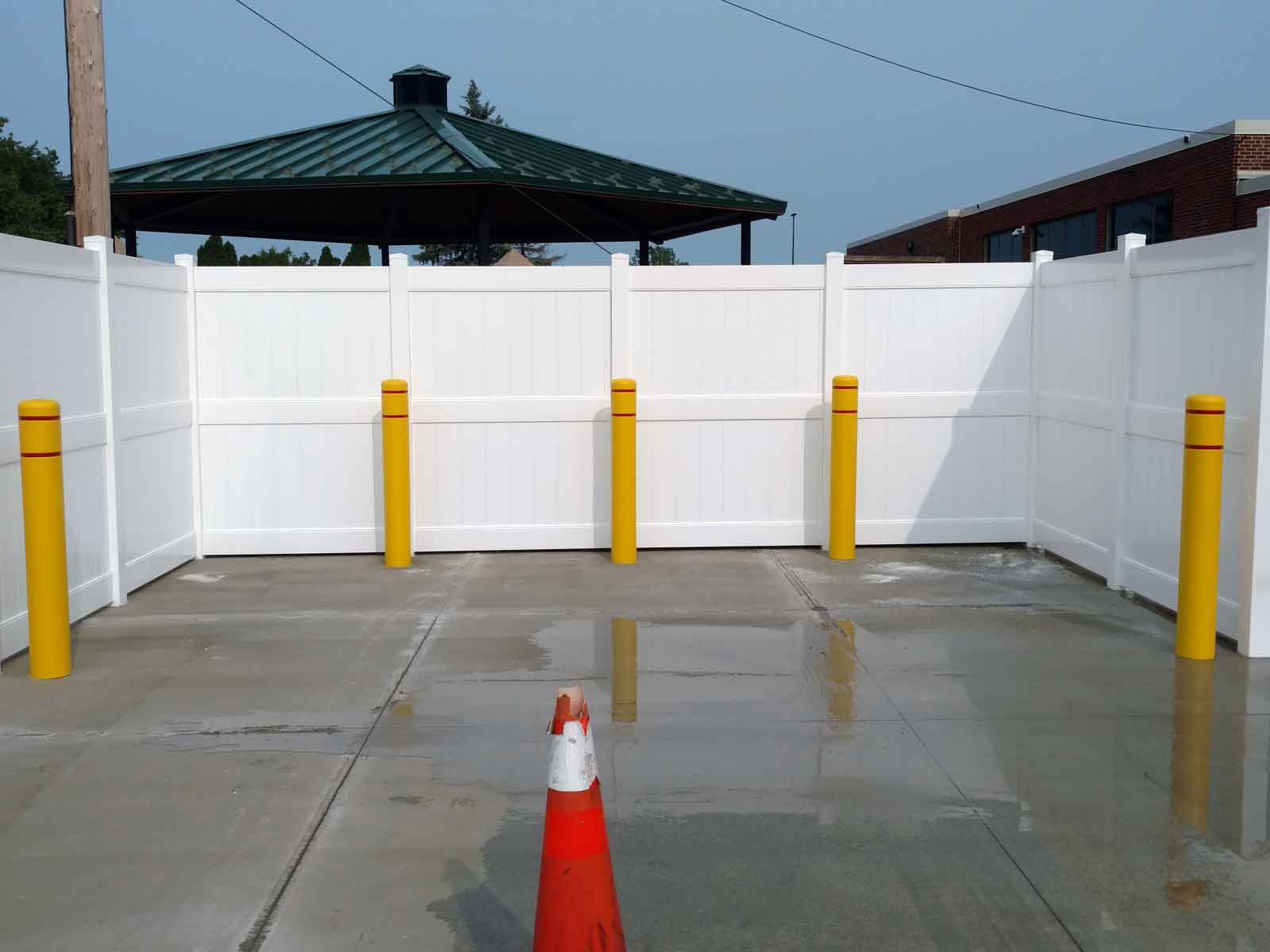 Bollards & Truss Gates
We offer resilient commercial bollards and truss gates in Buffalo, designed to shield your property and provide a formidable line of defense.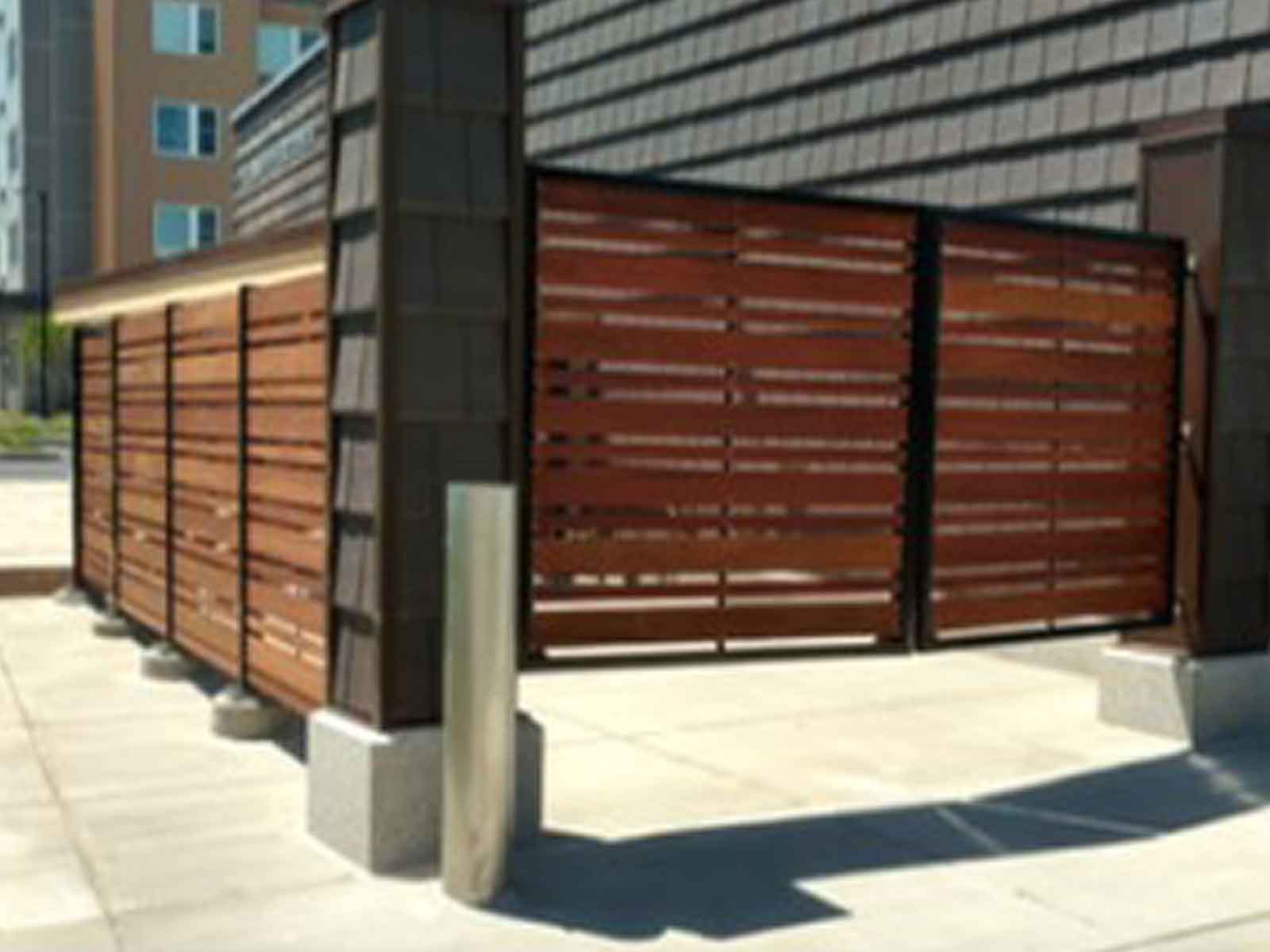 Dumpster Gates & Enclosures
Buffalo businesses can trust us for bespoke dumpster gates and enclosures. We deliver solutions that adhere to city regulations, bolster security, and upgrade your property's visual appeal, irrespective of the functional nature of these areas.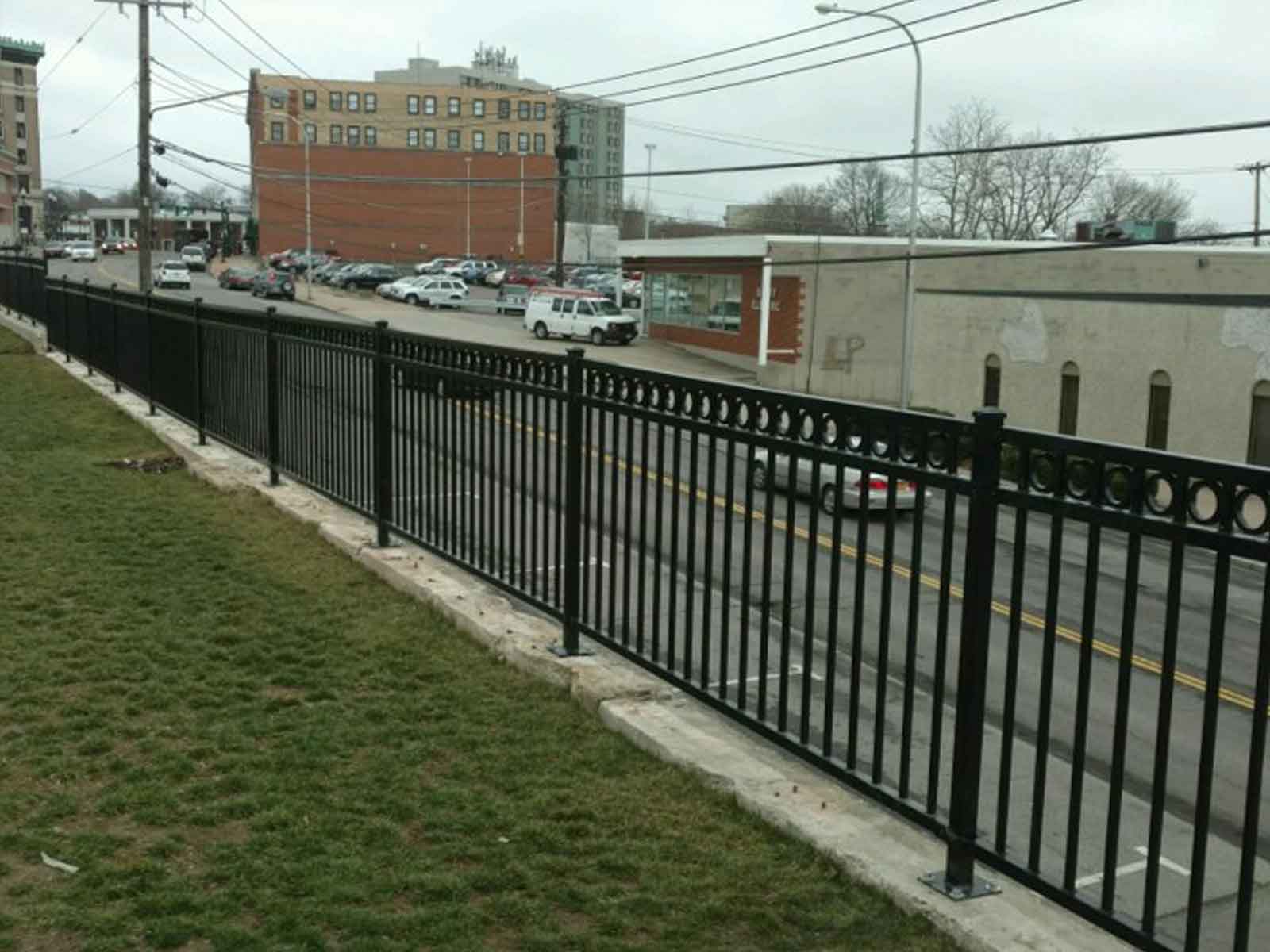 Commercial Wrought Iron Fencing
For businesses in Buffalo, NY, we offer elegant wrought iron fencing. These cost-effective solutions add a touch of sophistication without the need for wooden privacy.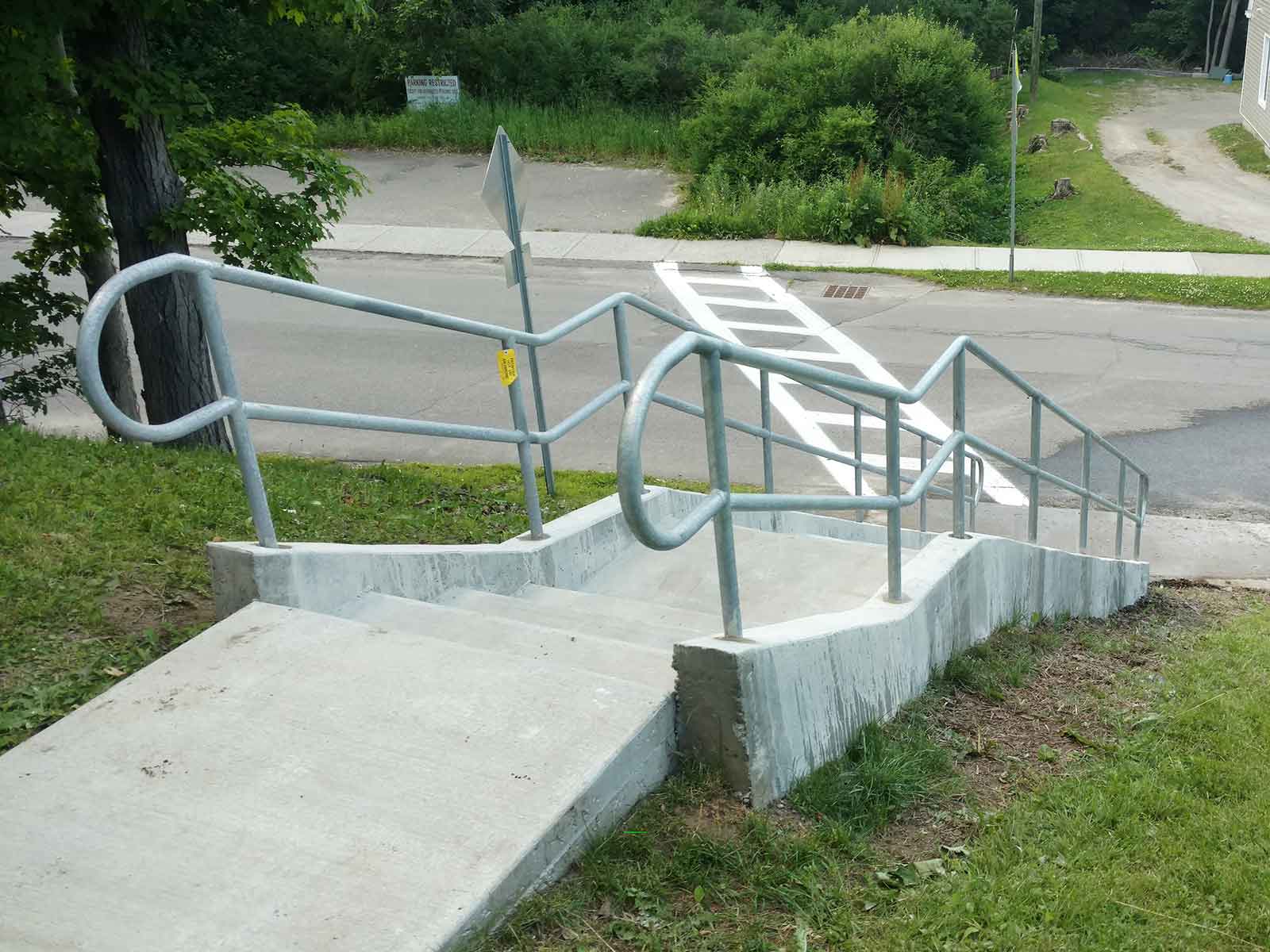 Commercial Handrails
Our ADA-compliant handrails not only increase accessibility but also enhance the aesthetic charm of your property, complying with safety standards.
Why Opt for Our Commercial Fencing Solutions
As a reliable provider of commercial fencing solutions in Buffalo, NY, we prioritize durability, visual appeal, and quality service. Are you prepared to amplify your commercial property's security and aesthetic allure with our expert services? Contact us today to get a quote and understand how we can meet your needs.