Bollard Installation Services For Pittsburgh, PA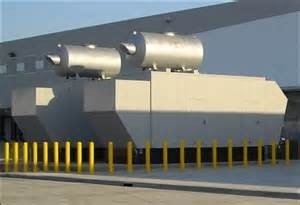 A bollard is an architectural structure used to mark a perimeter, prevent crash damage, or to guide traffic. Bollards provide a sturdy protective edge and come in all shapes, sizes, and materials. Bollards prevent cars from driving past a certain point. They can be found on storefronts protecting a building. This is especially necessary, considering most storefronts are made up mainly of glass.
Bollards can also be found on waterfronts to prevent cars from driving into water bodies. Walkways used by pedestrians also need bollards to prevent vehicles from causing harm to bystanders. If you have a landmark or plants to protect, a few bollards provide the best protection. Bollards offer the ultimate perimeter solutions allowing for unrestricted human movement and preventing motor passage.
Woodsmith Fence Corp offers the finest bollard installation services in Pittsburgh, Pa. We go a step further to provide retractable bollards so you can decide who gets access to a facility and who doesn't. You can use retractable bollards to restrict motor vehicle access past certain hours of the day. Retractable bollards give building and facility managers the ultimate control of a building. Our bollards come in different designs, so you can choose whichever one best suited the building aesthetics.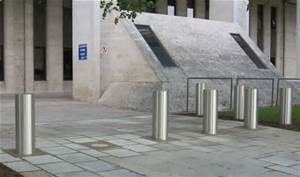 Retractable Bollard Installation
Bollards do not always have to be a permanent fixture. Retractable bollards are great options for businesses or organizations that need flexibility with their blockades and security. This can be beneficial for special events or for allowing access for special personnel to areas that are otherwise closed off to the public.
Why You Should Choose Woodsmith Fence Corp
We know that your needs are unique to you, and we have years of experience and advanced technology and equipment to cater to your fencing needs. Our clients can attest to our unique products with a diverse range of designs customized to their needs. We pride ourselves in providing customized fencing solutions for our Pittsburgh, Pa clients. We are a certified, licensed, and fully insured fencing contractor, so your fencing projects are in safe hands. Besides, we offer high-quality services at a fair price.
Work With the Top Ballard Installers in Pittsburgh, Pa
If you want to fence a residential home or a commercial property, Woodsmith Fence Corp has got you covered. We offer the best fencing services capitalizing on high performance, family excellence, and customer intimacy. We have a reputation for being trustworthy and loyal to both our clients and employees. Give us a call and find out more about our fencing services and prices.