Bollard Installation Services for Cleveland, OH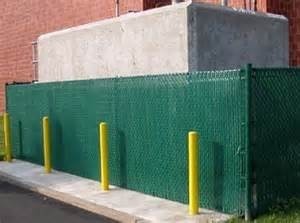 At Woodsmith Fence Corporation, we offer a wide range of services including bollard installation, retractable bollards installation, temporary barricades and fencing, gate operators, and industrial and commercial fence construction. We are based in Western NY where we deliver fence installation services throughout New York, Pennsylvania, and Ohio. Our primary fields include temporary fencing, which incorporates both panelized (for rent) and driven, and industrial and commercial fencing, which includes transportation facilities, municipalities, education facilities, industry, retail, prisons, high security and athletic fields.
Our Commitment to Quality Service Offering
Since our inception in 2006, we have fully committed ourselves towards the delivery of high quality services in bollard installation, guiderail, gate operators, signs and retractable bollard installation, barricade rental and fencing construction. Our team of highly qualified and skilled customer service has been one of the major contributing factors towards our success in the fencing industry. Immediately when you contact our premises, one of our customer service employees will respond promptly to your needs and forward your query to the concerned actors who will then ensure that your needs are fully met and at an affordable price. Our top priority and primary goal has been and always will be to ensure complete customer satisfaction.
Unrivaled Retractable Bollards Installation Services
Woodsmith Fence Corp provides bollard installation services for your industrial or business property in the Buffalo, NY area. In the event when you need to control traffic or protection from vehicles, our retractable bollard installation services will get the job done. Our bollards deliver enhanced impact protection in your chosen location. One of the main benefits of retractable bollards is that they work very efficiently for temporary events or situations.
Other Benefits of Our Retractable Bollards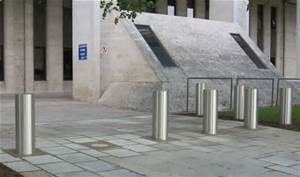 The key benefits of retractable bollards constitute their ability to be flexible. Their flexibility makes it easy to allow easy access for essential vehicle entry into the regions that are blocked off from the public. Retractable bollards make it easy to set up and accommodate a periodic security need. Even temporary functions or events benefit from these bollard installations. After the purpose of the retractable bollards is served, our team can easily remove them.
Contact Us Today!
We pride ourselves in our excellent bollard installation and customer service. We operate with integrity and honesty while delivering our core values. Contact us today for the most competitive rates in town.