Temporary Fencing For Binghamton, NY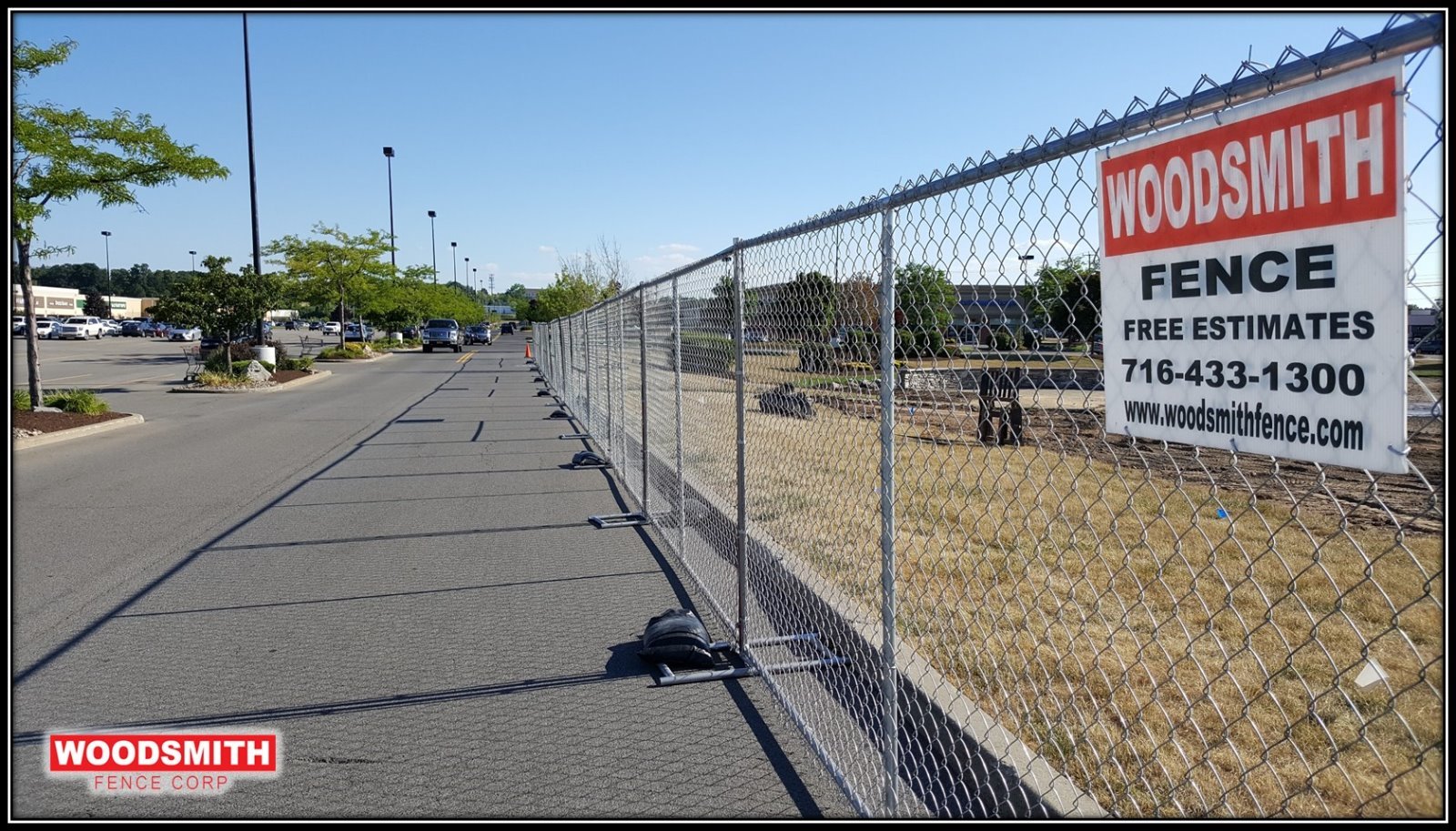 Outfit your next event with temporary fencing from Woodsmith Fence, Binghampton NY's fully-service temporary fencing and pedestrian barrier company. We have workable and customizable solutions for everything from building site safety to keeping an upcoming event and its resulting crowds contained. Woodsmith supplies NY's businesses and private events with portable special event fencing, barricades, windscreen, chain link fence guards, steel perimeter fencing and stanchions. Plus, we carry a variety of pedestrian barrier systems to be used for way-finding and line-forming in large spaces.
Event Fencing Options for Every Occasion and Location
When it comes to attractive and economical event fencing products, our upscale PVC picket fencing can be seen in such places as Nascar tracks, PGA golf tournaments, VIP film festival parties and award shows. They're a much more attractive option for general crowd control, area delineation, and heavy-duty security.
For more portable fencing ideas, why not steal some inspiration from one of our past jobs, shown here in our online project gallery.
Contact Us To Rent Fencing Today
Now is the perfect time to call the Woodsmith Fence team. We proudly offer free estimates to you for the fence you decide to choose. It takes just a few minutes to get the information you need and to see the value that our services can offer to your Binghamton, NY company or event.
Call Woodsmith Fence, your professional fencing company. With our affordable rates on portable fencing installation and repairs, you will get the very best investment for your event.
To put in your first order for portable fencing, including plastic and steel barricades, portable steel gates, water-filled barricades, and steel perimeter fencing, call us at (716) 433-1300. Alternatively, you may use our online contact form to tell us when we should call you.