Commercial Fence Company

Serving Syracuse, NY
If you are a business in Syracuse looking for a reliable commercial fence company, look no more. Woodsmith Fence Corp has provided commercial and industrial fencing solutions for businesses in many states. Whether you need protective barriers, railings, handrails, bollards or beautiful wooden fences, we have a fencing solution for you. We even have high security fencing and gates for extra protection.
Every property or business is different and likely has different needs or requirements for fencing. Our fencing company works with your Syracuse business to find the best solution that suit your needs. Whatever your need is, our commercial fencing is designed to be as aesthetic as possible for each scenario it operates in. Aesthetics are especially important when it comes to businesses. Having the right kind of presentation to your customers or clients is important along with the effectiveness of the fence.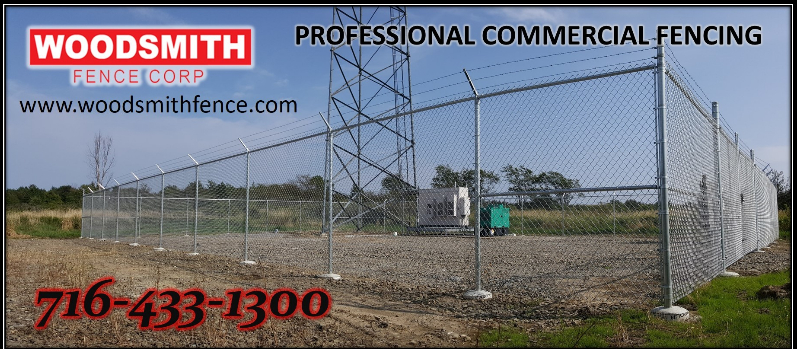 Why Choose Woodsmith Fence Corp?
Woodsmith Fence Corp operates on a set of core values. In doing so, we can not only service our customers, but we can build relationships with customers and always put them first. Honesty, integrity, and customer service is always our focus before bottom line profit.
Our core values:
High Performance
Family
Excellence
Customer Intimacy
Trust
Growth
Integrity
Loyalty
Call Woodsmith Fence Corp. today!
Call our team today if you are in Syracuse looking for a knowledgeable, skilled, and dedicated commercial fence company. We look forward to serving you and building a relationship, no matter how big or small the project is!